Functional Tea and Sustainability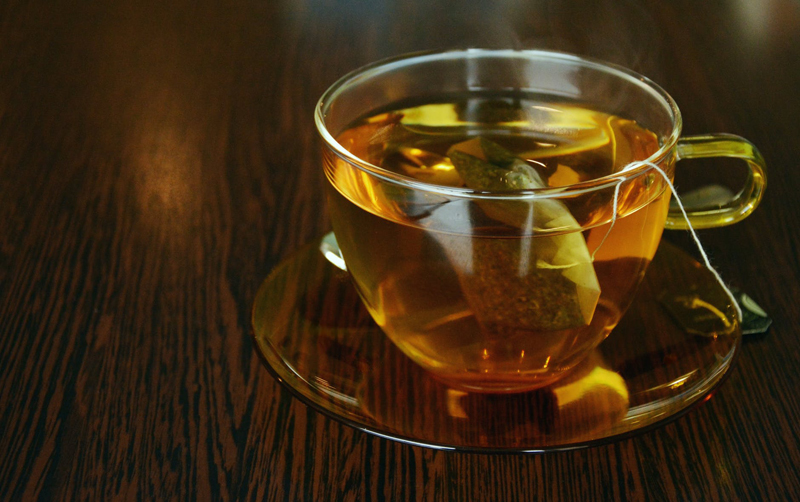 Functional Tea and Sustainability

There have been some changes in the tea industry and some new trends that have emerged from the pandemic years between 2021 and 2022. When the onset of the Covid19 variant became a global pandemic and people were in lockdown situations they faced a lot of stress, economic loss, and social disruption in their lives. Some had to shift their jobs or living situations, along with including thoughts on health, diet, and nutritional changes. More emphasis was placed on our personal selves as we looked to adjust and hopefully see the end to the pandemic.

According to the World Tea News, (worldteanews.com) one of the biggest trends to come from the year 2021 were named Functional Teas. Functional teas, while they were in the offing for some time prior to the pandemic, these types of teas came to the forefront as an answer to tea drinkers looking to improve their health by drinking tea. These consumers began to even create and establish small batch teas businesses from their home as they sought out other tea makers to include spices and botanicals that improved health. Some of these infusions were to boost up immunity, lower stress, promote or enhance sleep, and to provide even more antioxidant power wellness that most teas can already produce.

People also sought out comfort more than ever during the pandemic. They craved at home tea making kits, or curated type boxes that were geared toward them and their family's personal health goals. Tea enthusiasts were even happy to purchase subscription boxes to provide them with a box filled with healthy goodness that they themselves had chosen and was dropped on the porch with contactless delivery. Tea drinkers were very motivated to give themselves some sense of relief for the things that bothered them and they were trying to do this in a holistic and sustainable way.

Most consumers it was found, that during the pandemic they not only desired health for themselves, they also wanted the environment to be healthy too. Completing the trend consumers were asking the tea industry to be greener and to be more sustainable including to their tea workers. Most were asking for consumer packaging to be compostable, recyclable, biodegradable, and otherwise lessened. Consumers were asking about fair-trade and sustaining the lands from which the tea is produced.

Tea enthusiasts found a lot of companies are listening with the implementation of compostable tea pods, or biodegradable tea bags, or products that contain less or no chemicals, for example no bleach on tea bags.

Consumers are well aware of sustainability and have made it known that they are shopping in this way as well. Leaning on larger companies to set the bar, consumers have asked and the response has been swift. Consumers put forth that large companies should be the barer of the brunt of showing responsibility in all aspects of their business to the sustainability of the lands and the people who work the land.

Ekaterra, a Unilever tea division, is considered to be the largest tea company has now set the tone by saying they will have a clear goal of net zero emissions by 2030. Ekterra oversees such brand names like PG Tips, Lipton, and Tazo to name a few and these brands have a far reach. They propose to reduce gas emissions by 80% (already have reduced by 66% at this writing), they are restoring biodiversity by currently using regenerative agriculture, and having a no waste to landfill by 2025, they have proposed to have 100% plant-based tea bags (73% achieved by this writing) and all packaging recyclable, compostable, and reusable by 2025 (82% has been achieved by this writing). These are positive environmental initiatives.

Tea shoppers continue to look for ethically sourced products and continued and tighter fair-trade practices for the tea workers. The Fair-Trade Organization is continually working hard to reap benefits that will not only be for the workers themselves but for their family as well. The group works to establish living wages and brings empowerment by strengthening the voice of the tea picker and their personal participation in collective bargaining. Consumers in 2022 continue to seek out tea the Fair-Trade seal.

The 2022 trend is that the tea market will continue to grow with sales increasing by 6% every year, as long as consumers of tea strive for "at home wellness", ease of on-line shopping, stores and grocery carrying sustainable brands. This proves that it is not just a simple trend, consumption not popularity is increasing, as well as gift-giving and the inclusion of the holistic approach to tea has become very profitable. Tea enthusiasts continue to want to support tea businesses that support equality, a greener Earth, and businesses that give back to the community.





Related Articles
Editor's Picks Articles
Top Ten Articles
Previous Features
Site Map





Content copyright © 2022 by Mary Caliendo. All rights reserved.
This content was written by Mary Caliendo. If you wish to use this content in any manner, you need written permission. Contact Mary Caliendo for details.