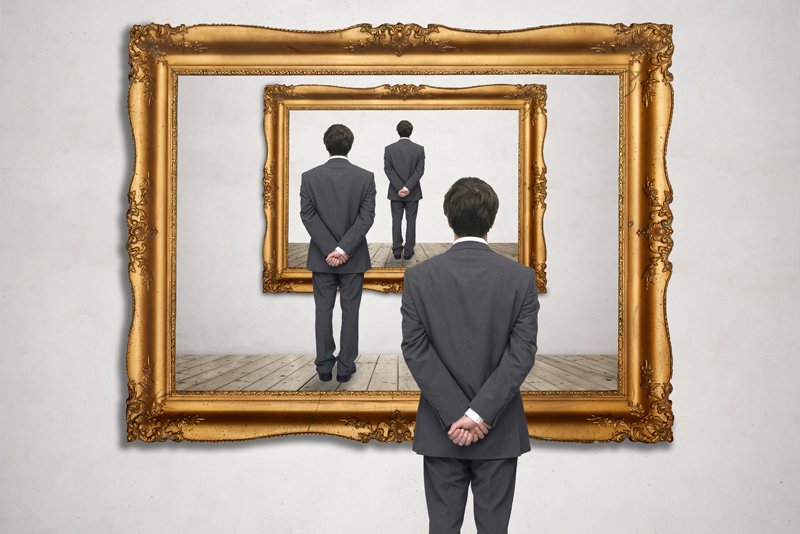 Numerology is associated with the mystical and divine. Some artists admit to being guided by outside forces. What's in a number? Is it random or a conscious decision? I will explain.

Michelangelo, Italy's artist extraordinaire, assigned pre-numbered sections of the Sistine Chapel (1508-1512) for his students to paint.

This, of course, was the precursor to "Paint by Number" that was popularized in the 1950s and continues until this day.

We are familiar with a number next to an artist's signature or on the back of a painting. It denotes a limited edition (10/200 for example). The lowest number is the most valuable, as it is closest to the original.

British artist William Blake claimed to have seen visions of angels, and he was inspired by spiritual guides. His "Ghost of a Flea" (1819-1820) is most fascinating and can be seen at the Tate Britain, London.

The profession of fortune teller was advertised on signage and prospered during the 16thc. Caravaggio's two (2) versions – "Fortune Teller" (1594), from the Musei Capitolini, Rome, and the second version dated 1595, resides at the Louvre, Paris.

French artist Georges de La Tour painted his version of "Fortune Teller" (1620-1639) which can be seen at the Metropolitan Museum of Art, NY.

American artist Jasper Johns wanted his viewers to look at numbers and letters in a new way. In his painting, "0 through 9" (1961) he superimposes numbers over one another.

This is one of eleven (11) paintings of numbers during the timeframe of 1960-1961. "0 through 9" can be seen at the Whitney Museum of American Art, NY.

The number 9 is said to represent patience, tranquility, and spirituality. A number of faith and love, it represents completion as it is the last of the single digits.

Dutch artist Piet Mondrian claimed his paintings expressed "spiritual light as well as emotion." A work of 1939-1940 is "Painting No.9", which resides at the Phillips Collection, Washington, DC.

A numbered painting could simply be based on the last digit of the year it was created. Or do mathematical symbols identify with mysticism?

American abstract expressionist artist Jackson Pollack began using numbers for the titles of his work in 1948. His work "Number 9" was painted, you guessed it, in 1949.

French designer Coco Chanel's favorite number was five (5). It would become her signature fragrance and the most recognized perfume bottle in the world, Chanel No.5.

The number five (5) was famously used by Charles Demuth in his painting, "I Saw the Figure 5" (1928), a line from a poem by his friend William Carlos Williams.

Marsden Hartley's painting with a war motif is "Painting Number 5" (1914-1915. It contains the number eight (8) which represents transcendence.

The first five (5) books of the Hebrew Bible are called the Torah (or Pentateuch in Greek).

The five (5) senses were considered evil numbers by Plato and Biblical scholars.

The five (5) strengths in Buddhism are favorable to enlightenment.

Swedish artist Hilma AF Klimt was said to be "compelled by the spirits". A few of her works are: "Dove No.9 Group IX", "The Swan No.9 Group IX", and "The Swan No.17, Group IX" (below).

"Hilma AF Klint: Occult Painter and Abstract Pioneer" Hardcover Book, available here from Amazon.com.





Related Articles
Editor's Picks Articles
Top Ten Articles
Previous Features
Site Map





Content copyright © 2022 by Camille Gizzarelli. All rights reserved.
This content was written by Camille Gizzarelli. If you wish to use this content in any manner, you need written permission. Contact Camille Gizzarelli for details.