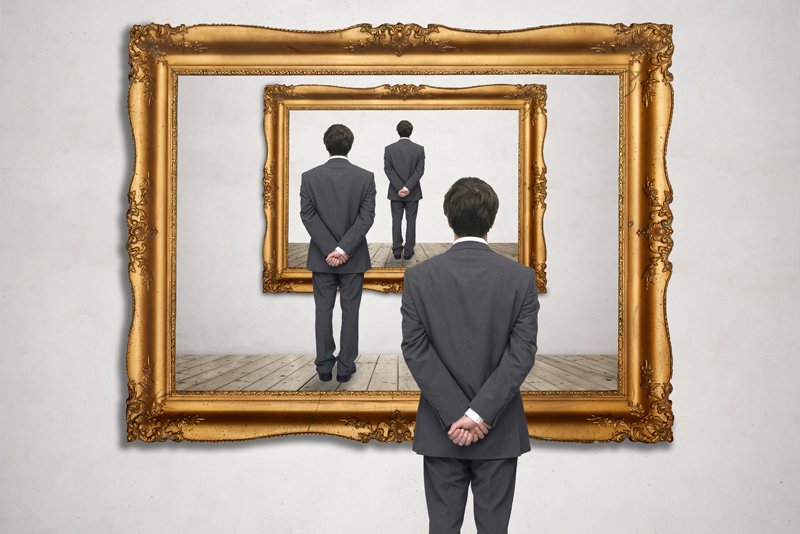 The lushness of vegetation in a painting evokes a sense of relaxation and calmness. With our busy lives, it might do us well to reflect on Nature and its beauty. I will discuss some landscape artists.
Interestingly, the definition for landscape can have from 3-6 types. I will simplify by using three, which consist of gardens, wilderness, and farmlands.
Mountains were central to Chinese art. In translation, landscape painting is "mountain-water."
The most famous Chinese landscape is "A Thousand Li of Rivers and Mountains" (1113) by Wang Xi Meng. It is a handscroll of ink and colors on silk.
One of my favorite paintings by Leonardo da Vinci is "Ginevra da Benci" (1474-1478) at the National Gallery of Art, Washington, DC. On the reverse of the panel of Ginevra's portrait is a wreath of laurel and palm (as a tree or shrub). Both sides of this beautiful painting can be viewed through glass.
Titian, the greatest Venetian artist of the 16th century, is best known for his portraits and religious paintings. However, he is credited with coining the term "landscape art" as described in his letter to Emperor Philip II in 1532.
Titian's drawing "Landscape with a Goat" (1500-1511) can be found at the Metropolitan Museum of Art, NY.
Dutch artist Jacob van Ruisdael is cited as the preeminent landscape painter of the Dutch Golden Age.
A view into the Dutch countryside during his time is "A Road Winding between Trees toward a Distant Cottage" (1645-1650). The otherwise dark scene is illuminated by sun reflecting on the leaves of distant trees. Brilliant! Whenever I see a painting with a solitary tree, my thoughts evoke works by van Ruisdael.
Eighteenth century British artist Thomas Gainsborough painted "Mr. and Mrs. Andrews" (1750), a reflection of the newlywed couple and their vast estate. The cornfield on the right symbolizes fertility. They stand under an oak tree, symbolizing stability, and succession. Much controversy remains over the reason Mrs. Andrews' lap is empty. A child? A dead game bird?
Netherlandish Renaissance artist Pieter Bruegel the Elder painted "The Harvesters" (1565), a scene from July or August. It is one (1) of five (5) surviving painting from the series. I have viewed it many times at the Metropolitan Museum of Art, NY and I see it anew each time.
In the US, during the 19th century, artists from the Hudson River School painted landscapes from the Hudson River Valley, Catskills, Adirondacks, and White Mountains.
Besides notable artists Frederick Church and Albert Bierstadt, Asher B. Durand painted "Kindred Spirits" (1849) which was purchased by Wal-Mart heir Alice L. Walton in 2005 for her Crystal Bridges Museum of American Art in Bentonville, Arizona.
Fellow Post-Impressionist artist Paul Cezanne painted the countryside of Provence and most famously, Mont Sainte-Victoire, a mountain symbolizing an ancient Roman victory and the site of early Christian festivals.
Cezanne's "Mont Sainte-Victoire and the Viaduct of the Arc River Valley" was painted 1882-1885.
French landscape artist Jean-Baptiste-Camille-Corot painted "Souvenir of a Journey to Coubron" (1873) a scene of a marshy pond in the foreground, and two buildings behind tall trees.
Corot sketched onsite, perhaps en plein air, and painted this work one month later at Ville d'Avray, in France.
French Post-Impressionist artist Vincent van Gogh painted "Wheat Field with Cypresses" (1889), a field of golden wheat in the summertime.
Inspired by his view from the window of the mental asylum at Saint-Remy, near Arles, France where he resided as a voluntary patient. There are three (3) in a series of wheat fields.
The cypress tree, common to Provence, is also seen in van Gogh's "Starry Night" (1889).
Two French painters from the Fauve movement, Maurice de Vlaminck and Andre Derain were influenced by the van Gogh exhibit of 1901 in Paris (one year after his suicide).
Using the pure, unmixed colors of van Gogh, de Vlaminck painted "Landscape with Red Trees" (1907) and "Le Verger" (1905).
Andre Derain joined Henri Matisse in Collioure, Spain and stated, "color becomes sticks of dynamite." His painting, "Arbres a Collioure" is from 1905.
Silkscroll Painting Chinese Landscape from Amazon.com.


Related Articles
Editor's Picks Articles
Top Ten Articles
Previous Features
Site Map





Content copyright © 2023 by Camille Gizzarelli. All rights reserved.
This content was written by Camille Gizzarelli. If you wish to use this content in any manner, you need written permission. Contact Camille Gizzarelli for details.