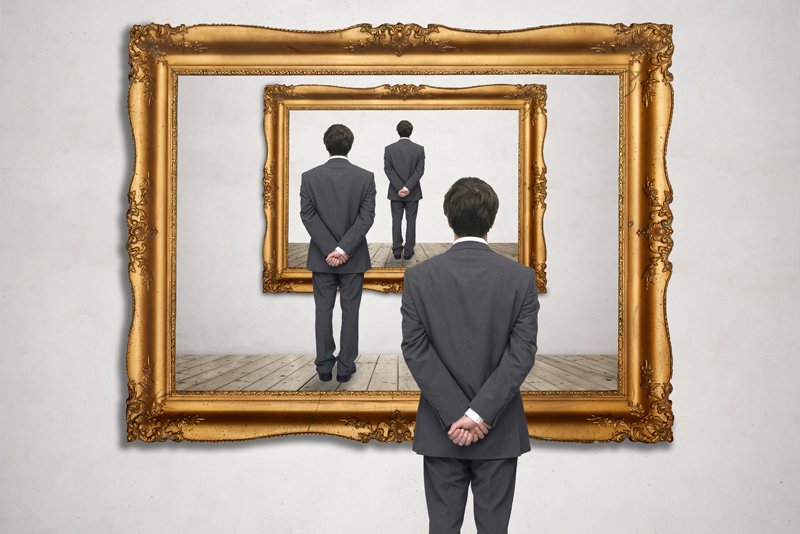 From the earliest civilizations, humans have left a historical record of their existence in many art forms. I will explain the importance of 'being seen', then and now.
Egypt is one of the earliest civilizations, around 3000 BCE. Most museums in large cities have sculptures, inscriptions, and other artifacts, defining their culture and lifestyle.
But why would peoples from ancient times feel the need to communicate through art? Nature abounds with visual and auditory beauty. Man being an integral part of nature, it's an innate skill for those artistically inclined.
Even before European cave dwellers left their mark, on the Indonesian island of Sulawesi, hand stencils and pictures of animals were found on the cave walls, dating 40,000 years ago - expressing (and sharing) their personal stories.
Italian sculptor Michelangelo Buonarroti signed his magnificent "Pieta" (1499) only after its completion. This was the only piece he did sign, after overhearing another artist claiming to be the creator. In Latin, he signed the marble on Mary's sash, saying, "Michelangelo Buonarroti, a Florentine, was the maker (of this work)."
During the 17thc, Rembrandt, from the Netherlands, painted 80+ self-portraits, leaving a legacy of portraiture to society, for aesthetic and historical purposes.
In the realm of political expression, the painting that best represents the universal symbol of liberty and democracy is Eugene Delacroix's "Liberty Leading the People" (1830), the same year of the July revolution in Paris when King Charles X of France was removed.
Mexican artist Frieda Kahlo expressed pain and passion in her paintings. In "The Broken Column" (1944) she conveys the anguish after experiencing surgeries from a bus accident. Kahlo's passion was her husband, Diego Rivera. Her wedding portrait, "Frieda and Diego Rivera" (1931) shows her happiness. [Albeit short lived.]
Photography has been an everlasting historical record for future generations. Holocaust deniers are hellbent in their convictions despite photographic evidence of the atrocities against Jews during WWII by the Nazis. Many novels chronical the lives of survivors, as well.
The Vietnam War was a conflict between North and South Vietnam. By 1968 over a half-million US troops were deployed. On TV the news media had daily updates with the count of killed servicemen and women, showing body bags and gruesome wartime footage. A senseless war with high loss of life and those left with physical and psychological scars. Why don't we learn from our mistakes?
From the Vietnam War came a photo by Nick Ut, titled "The Terror of War" also known as "Napalm Girl," which would become the symbol of war casualties. The unclothed nine-year-old girl, later identified as Kim Phuc, was one of the only survivors of napalm. Ut and Phuc reunited in 2022 for the fifty (50) year anniversary.
During the Soviet/Afghan War in 1984, American photojournalist Steve Mc Curry photographed a twelve (12) year old Afghan refugee living in Pakistan. She would grace the cover of National Geographic's (Nat Geo's) June 1985 issue.
Years later, the photographer undertook a search for the woman known only as "Afghan Girl" who was later identified as Sharbat Gula. Mc Curry and Gula were reunited in 2002, when she saw her portrait for the first time, unaware that hers represented the universal face of refugees.
Art and protest collide in American conceptual artist Barbara Kruger's "Untitled (your body is a battleground)" (1989). It is a commentary on reproductive freedom (or not). With the reversal of Roe vs Wade in the US, the debate continues on this heated subject.
Some artists choose to politicize their work by shocking the viewer. American artist Faith Ringgold's "American People Series #20: Die" (1967) is a narration of the civil rights movement in the 1960s in the US.
Ringgold racializes mass shootings in her painting which resides in the same room as Pablo Picasso's "Les Demoiselle d'Avignon" (1907) which addresses race and gender. It is a shocking contrast and an attention getter for sure. Perhaps that is MoMA's intention.
After 9/11/2001 in the US, many survivors of the attack on the World Trade Center in NY expressed themselves through poetry, by 'bleeding on the page' - a form of catharsis - exposing their inner selves and sharing their grief.
Today's equivalent of wanting to 'be seen' would be those individuals who take and post selfies on Facebook, Instagram, and TikTok. ["I am here, hear me roar!]
Eugene Delacroix's "Liberty Leading the People" canvas poster, available here from Amazon.com.


Related Articles
Editor's Picks Articles
Top Ten Articles
Previous Features
Site Map





Content copyright © 2023 by Camille Gizzarelli. All rights reserved.
This content was written by Camille Gizzarelli. If you wish to use this content in any manner, you need written permission. Contact Camille Gizzarelli for details.