What Makes Ethnic Skin So Doggone Beautiful?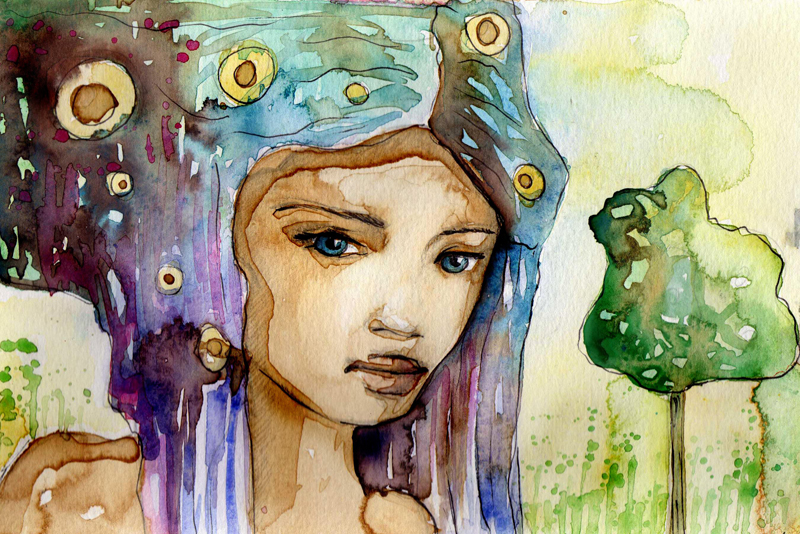 Ethnic skin is beautiful because it comes in a variety of different tones, shades, and textures. From deep black to golden olive, each individual's ethnic skin has its own unique beauty. It's not just the color of your skin that makes it special - the textures, tones and hues vary greatly between you. Ethnic skin is also known for being naturally radiant and soft to the touch, making it a great canvas to apply makeup or showcase accessories.
The pigmentation of ethnic skin is another factor that contributes to your beauty. Melanin, which gives your darker complexions its distinct hue, acts as a natural sunscreen and helps protect against sunburn and other harmful UV rays. Darker skin also includes a natural beauty secret weapon, eczema protection due to it's higher levels of hydration.
The textures of your skin vary from person to person and can range from very coarse with small bumps on the surface to soft and silky smooth. The variations in texture can help to accentuate any facial features, from high cheekbones to sculpted noses.
You, Your Skin and Its Beautiful Variations
No matter the color or texture, ethnic skin is beautiful and something of which all of you should be proud. It's something that stands out in a crowd and can never be replicated. It's not just about being different, it's about embracing the beauty that is inherent in your skin and loving it for what it is.
Knowing how to care for your own skin type can make all the difference when it comes to looking and feeling great. Knowing what works best for you, understanding your skin's needs and taking proper measures to protect it, is key when maintaining beautiful ethnic skin.
How To Care For Ethnic Skin Tones
The most important step in caring for ethnic skin tones is to keep clean with a cream based cleanser. Next keep it hydrated by using a moisturizer. Moisturizing helps to lock in moisture, which prevents the skin from becoming dry and flaky. It also helps to prevent wrinkles and other signs of aging. Sunscreen should always be worn when outside, even on cloudy days. Sunscreen helps to protect the skin from harmful UV rays and reduce the risk of developing skin cancer.
When it comes to makeup, look for products that are specifically formulated for your skin type and don't forget to use primer before applying foundation or other cosmetics. Primer helps to create a smooth base on which makeup will stay put longer. Also, keep in mind that many makeup products contain ingredients that can be irritating to ethnic skin tones, so choosing the right ones is essential.
Summing Things Up ...
Ethnic skin is beautiful and it deserves special attention and care. The best way to do this is to understand what works best for your unique complexion.
By taking the time to care for your skin properly, you can show off its beauty and enjoy a long-lasting glow. The unique characteristics of ethnic skin make it special - so don't be afraid to embrace it! Enjoy the beauty of your skin and let it shine.
The beauty of your skin is something to be celebrated, so go ahead and show off your own unique hue! It's time to embrace the beautiful diversity that makes us all unique and special. Ethnic skin is here to stay - so let's enjoy it!
That's it for this week.
Juliette's Website
Nyraju Skin Care


Related Articles
Editor's Picks Articles
Top Ten Articles
Previous Features
Site Map





Content copyright © 2022 by Juliette Samuel. All rights reserved.
This content was written by Juliette Samuel. If you wish to use this content in any manner, you need written permission. Contact Juliette Samuel for details.