5 Benefits of Frangipani Essential Oil for Skin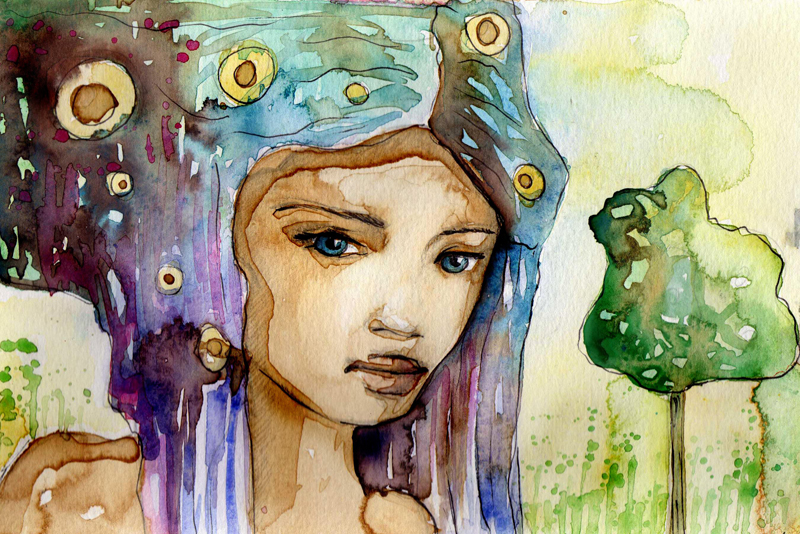 Are you looking for a natural remedy to keep your skin healthy and glowing?
Frangipani essential oil may be the answer. Extracted from the frangipani flower, this fragrant oil is known for its numerous benefits on your skin.
From hydrating and moisturizing to reducing inflammation, this powerful oil can help keep your skin looking and feeling its best.
In this blog post, we'll explore
5 Benefits of Using Frangipani Essential Oil For Skin.
Read on to learn more!
1. Overview of Frangipani Essential Oil
Frangipani essential oil is a fascinating and alluring option among the vast array of essential oils available. Tapping into the floral world, Frangipani oil is derived from the fragrant Plumeria tree, which is found in tropical regions around the world.
It is a powerful oil that is known for its soothing and healing properties. In addition to its physical benefits, many people also use it for its emotional and mental healing properties.
Some even say that using Frangipani oil can help induce spiritual awakenings. Its striking aroma is often used in aromatherapy and diffusers to create a calming ambiance in homes and spas alike.
Whether it's for personal use or to improve your beauty routine, Frangipani essential oil is something that should be on everyone's radar.
2. Benefits for Skin Hydration and Moisturizing
Frangipani essential oil is a highly sought-after natural beauty ingredient, popular for its immense benefits in skin hydration and moisturizing.
This heavenly scented oil is extracted from the fragrant frangipani flowers and contains numerous skin-nourishing properties.
Its rich blend of vitamins and antioxidants helps to deeply moisturize and rejuvenate dry, flaky skin, leaving it soft and supple.
The oil's soothing properties also make it highly effective in treating skin irritations and reducing inflammation.
Additionally, the oil's ability to stimulate collagen production in the skin makes it an excellent anti-aging agent.
Overall, frangipani essential oil is a must-have beauty product that can significantly enhance the health and appearance of your skin.
3. Anti-Aging Properties
Frangipani essential oil has been known for its sweet, exotic fragrance and has been used in perfumes and aromatherapy for years.
But did you know that this oil can do wonders for your skin too?
Its anti-aging properties are simply remarkable, making it a must-have for anyone who wants to keep their skin looking youthful and radiant.
Frangipani essential oil helps to smoothen out fine lines and wrinkles, while also stimulating the growth of new skin cells.
Plus, it has antioxidant properties that fight off harmful free radicals that damage the skin, making it an excellent choice for anyone who wants to rejuvenate their skin naturally.
So, why not indulge in the luxurious scent and benefits of frangipani essential oil today, and give your skin the care it deserves?
4. Reducing Inflammation and Irritation
Frangipani essential oil packs a powerful punch when it comes to reducing inflammation and irritation. Whether you suffer from arthritis, muscle soreness, or skin conditions such as eczema and psoriasis, this floral-scented oil can offer sweet relief.
Derived from the fragrant plumeria plant, frangipani essential oil is known for its soothing properties that calm inflammation and soothe irritated skin.
Aromatherapists also believe that the oil can ease feelings of anxiety and stress, further contributing to its overall healing benefits.
So why not try this natural remedy and experience the many ways in which frangipani essential oil can promote overall physical and emotional well-being?
5. Treating Acne, Blemishes, and Other Skin Conditions
Frangipani essential oil is a hidden gem when it comes to treating skin problems such as acne, blemishes, and other skin conditions.
It boasts potent anti-inflammatory and antimicrobial properties that combat bacteria and inflammation, known culprits of acne and other skin problems.
Frangipani oil is also a natural astringent that helps to tighten and firm the skin, reducing the appearance of enlarged pores and improving skin texture.
Additionally, its high nutrient content nourishes and hydrates the skin from deep within, leaving it looking and feeling healthy and radiant.
With all these beneficial properties, it's no wonder why frangipani essential oil is quickly becoming the go-to solution for those suffering from stubborn skin problems.
Last thoughts on Frangipani essential oil....
Frangipani essential oil is a luxurious and fragrant oil that offers many benefits for the skin. Its anti-inflammatory, antiseptic, and soothing properties make it an ideal choice for healing sunburns, reducing inflammation, treating acne and other skin problems, and relieving itching caused by insect bites or allergies.
In addition, its sweet aroma can help to relax and uplift the spirit in times of stress or anxiety.
Though caution should be taken when using this oil due to its photo-toxicity, the overall benefits are worth exploring for a healthier and more radiant complexion.
So, why not give frangipani essential oil a try, and experience its many wonderful benefits for yourself?
You won't be disappointed.
Juliette's Website
Nyraju Skin Care


Related Articles
Editor's Picks Articles
Top Ten Articles
Previous Features
Site Map





Content copyright © 2022 by Juliette Samuel. All rights reserved.
This content was written by Juliette Samuel. If you wish to use this content in any manner, you need written permission. Contact Juliette Samuel for details.