Minimalism in Art - When Less is More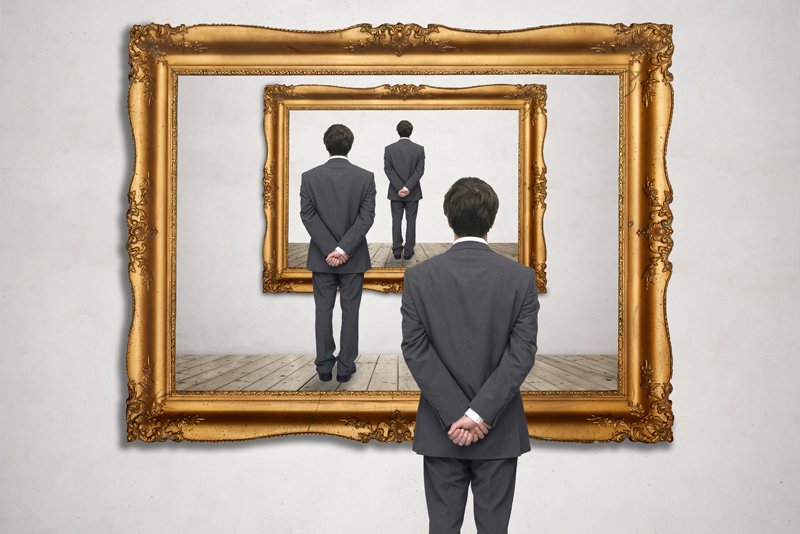 Minimal art began post WWII (1960s-70s) in reaction to Abstract Expressionism. I'll discuss monochrome paintings by Robert Ryman. Also, a comparison between minimalist Frank Stella & abstract expressionist Jackson Pollack.

Speaking of minimalism, I was first drawn to a Sotheby's advertisement for the then upcoming Contemporary Art Evening Auction on 5/12/2015.

There, a reproduction of Robert Ryman?'s "Media 1981," which I can best describe as the "most minimal of the minimalistic movement" - truly by the book - "ABC Art." This American artist is interested in the interaction between paint and support (paper, canvas, metals).

Sotheby's states that "Media 1981" is signed, titled, dated 81 on the reverse, and is oil on aluminum polyethylene panel with two aluminum bands and four round painted bolts.

Despite the estimated auction price being a mere $5 M-$7 M, the lot seems to have not sold.
Pourquoi? After examining the lots that did sell that evening for millions of dollars, perhaps minimalism is out of vogue.

My thoughts on Ryman?'s "Media 1981"? "Nothing to see here folks."

Monochrome paintings are defined in contemporary art as those of black and white or tones in only one color.
Although Ryman is best known for his white-on-white paintings, he used subtle color in two of his paintings: "Surface Veil I" (1970) and "Surface Veil II" (circa 1970). They can be seen at the Guggenheim Museum, NY.

Frank Stella, also described as a monochrome artist, painted "The Marriage of Reason and Squalor II" (1959). Described by ArtStory(dot)org as "black inverted parallel U-shapes containing stripes separated by thin lines of unpainted canvas." Upon close examination, it is really quite intricate.

I'd like to compare the paintings of two artists: Stella's "The Marriage of Reason and Squalor II" to Jackson Pollack's "One: Number 31, 1950" and "Number 1A, 1948" which were painted with the canvas lying on the floor of his studio, and "Echo: Number 25, 1951" which was partly painted with a turkey baster (yes, really).
The similarity is where the canvas is not entirely covered by paint – bare canvas can be seen.

I loved Jackson Pollack's paintings at MOMA in NY so much that I have a close-up on my Twitter profile page.

Pollack renamed "Number 1, 1948" to "Number 1A, 1948" to differentiate between that painting and his later "One: Number 31, 1950." MOMA would purchase "Number 1A, 1948" once Pollack added the "A."
MOMA describes "Number 1, 1948," "Number 1A, 1948," and "Echo: Number 25, 1951" as being the "youngest paintings" in their collection to be restored.

Personally, I prefer Abstract Expressionism to Minimalism. I can appreciate their effort, but I would rather spend time with a Jackson Pollack or Mark Rothko painting in my favorite museum, than look at a blank canvas.

You can own the book, "Robert Ryman: Variations and Improvisations (Phillips Collection)" available here from Amazon.com.




Related Articles
Editor's Picks Articles
Top Ten Articles
Previous Features
Site Map





Content copyright © 2022 by Camille Gizzarelli. All rights reserved.
This content was written by Camille Gizzarelli. If you wish to use this content in any manner, you need written permission. Contact Camille Gizzarelli for details.