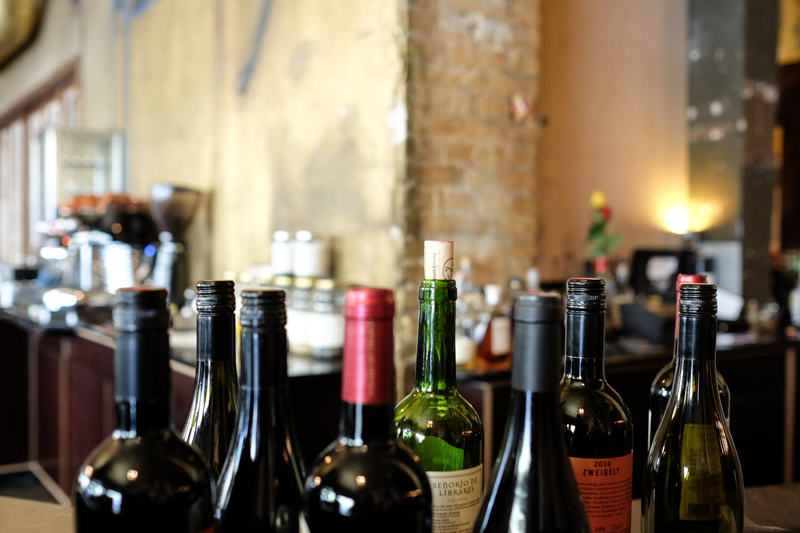 As the mercury rises so does the age old desire to cook outside over open flames. The phone rings and it's my friend Pete inviting us over to his house for the first barbecue of the year. He'll be cooking meats and sweet corn over charcoal in a faint haze of smoke to a soundtrack of sizzles as juices drop on the hot coals. Sometimes he sprinkles scented woods onto the flames to add flavours but usually it is just the tang of smoke and charcoal, and his special baste, that coats the meats. Meanwhile Sue is working indoors making salads and, we all hope, creating a dessert for afterwards.
It's called by many names, including BBQ, Barbie and braai, but men's atavistic summer urge to cook outside and consume strongly flavoured meats invites the question of what wines are the best accompaniments. We will walk the two miles to Pete and Sue's house, arriving hot and thirsty confident that Sue will be taking from the fridge a bottle of cold Champagne to welcome us as soon as we ring the doorbell. There is no better aperitif.
But what wine for the smoky barbecued meat? I look to countries that love to cook meat outdoors, and choose their wines.
South America, and Argentina in particular, is famed for its beef cooked over flames. And the wine that makes the perfect match is Malbec, the variety Argentina has made its own. This silky powerful red wine is a great pairing with grilled meat.
Californian's have long summers and love to drive into the country for a cook-out. And in Zinfandel they have a variety they've made their own. The spicy berried notes of this wine is a good partner that matches well with barbecued meats. The powerful flavours of this sometimes rustic red well stands up to smoky meats.
South Africa is another country that springs to mind. Braaiing is almost a religion there; houses are made with especially large fireplaces for open fires and apartments have barbecues built into the balconies with chimneys to waft smoke away from those above. South Africans eat prodigious quantities of meat and they too have the perfect braai wine in Pinotage. This spicy red wine often has a smoky edge to it and little can beat standing out in the sun with a glass of Pinotage in one hand and, in the other, a skewer of kudu meat hot off the braai.
Some Barbecue Wines to try
Everyday: Susana Blabo Malbec, Ravenswood Vintners Blend Zinfandel, Beyerskloof Pinotage
Special Occasion: Bodega Colomé Malbec, Ridge Geyersville Zinfandel, Kanonkop Estate Pinotage.
What wines do you like at barbecues? Tell us on our
forum
.
| | | |
| --- | --- | --- |
| | Peter F May is the author of Marilyn Merlot and the Naked Grape: Odd Wines from Around the World which features more than 100 wine labels and the stories behind them, and PINOTAGE: Behind the Legends of South Africa's Own Wine which tells the story behind the Pinotage wine and grape, also available for the Kindle. | |
---


Related Articles
Editor's Picks Articles
Top Ten Articles
Previous Features
Site Map





Content copyright © 2021 by Peter F May. All rights reserved.
This content was written by Peter F May. If you wish to use this content in any manner, you need written permission. Contact Peter F May for details.