A Conversation with Bingo Kenoly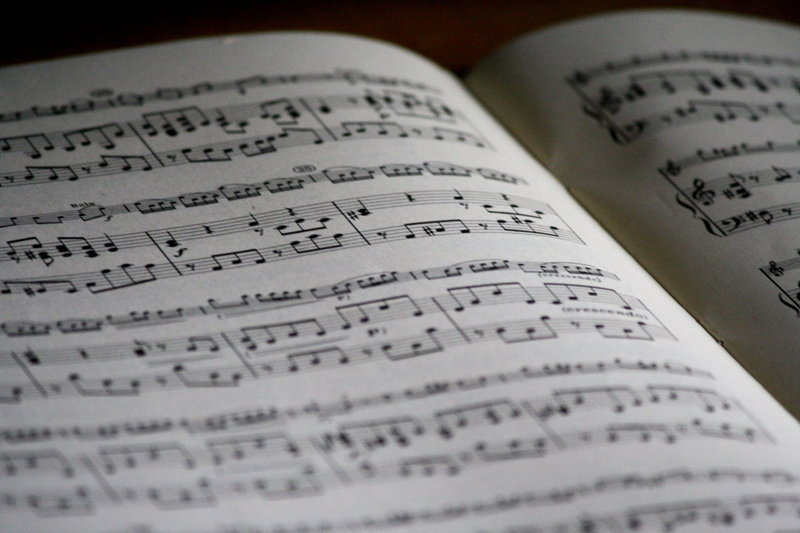 If you think Usher had some confessions going on in his last CD wait until you hear Bingo Kenoly's "No More Secrets" off his first solo project H.O.G. Life. This stand out track gives a complete exposition of sinning, repenting and finally serving God. Spitting lyrics out with a wicked flow that is reminiscent of Tupac himself, Bingo tells his story of promiscuous sex, teenage fatherhood, drug use, and divorce and finally returning to his roots and serving God. These are the topics that most "church folk" don't won't told, something Bingo mentions in the song, but he brings them out for all to see with a grit and style that is all his own. A heed the warning type groove, this smooth track causes youth to listen intently while Bingo keeps it real and serves up the truth without being "preachy". In doing so he earns creditability with his audience that only being true can bring.
Now don't get it twisted, Bingo knows how to lighten things up too and he has several tracks on the CD to get you moving. My favorite being H.O.G.S. (Hooked on God) a phrase Bingo and his friends used to describe themselves back in high school. This jam with its hard bass bumping beat will have you HBWDing (Head Bopping While Driving) for real. Next jump to the songs "Get It Krackin'", "Change Tha Game" and "Move Ya Bod" which features a guest spot by Melody Joy, and your party will be in full effect. He also slows it down with some cool tunes one being "My Pleasure" which is a brezzy, jazzy flavored song that I'm sure will be a hit on this project. In fact this is a no-skip cd. All the tracks are good and I know that if you get it you will love it.
Bingo and his brother Sam burst on the gospel scene as a duo act and received critical acclaim and a Stellar Award nomination for their "No Distance" cd.
Now Bingo desires to make his mark on the gospel world in his own way and I wanted to talk to him about that. I caught up with Bingo one Sunday afternoon and we chatted about his project, his reasons for being so open on "No More Secrets", if he and Sam would record again and a host of other things.
Gospel@Bellonline
"So tell me what was the inspiration behind "H.O.G. Life"?
Bingo Kenoly
"Shoot to be able to finally do an album where I can totally be me was the inspiration. When you bring two personalities together or multiple personalities together, everyone is different and you have to conform to each others personalities or to the sound you want to have on the project in order to make it happen. Sam is a lot softer than me and when we did the Kenoly Brothers project there were some things that he couldn't do because the sound didn't fit the project. I'm a lot harder and edgier and I couldn't put all of my sound on the project either. So you really didn't get all aspects of us on the project but that was what we did together and it was all good. Now that I'm solo it's like 'yo the sky is the limit' and there is no restraint. Whatever is in me I can just throw it up on the project and make it crack"
G@B
"Speaking of that you have your song "No More Secrets", which by the way I think will be your first hit but my kids' feel H.O.G.S. should be first. Anyway that is a very personal tune and you just really put yourself out there. What made you feel comfortable doing that?"
B.K.
"Well because I have a heart for my audience and anybody that will give me an ear to hear I'm gonna make sure I give them something to listen to. I feel that the only way you can truly help or connect with somebody is to let them know about you. How can you expect somebody to open up to you if you are not willing to open up to them? So I have always felt comfortable with sharing my life and sharing my world with my audience because it is therapeutic. I feel that there are a lot of people out there going through the same struggles, tribulations and temptations that I'm going through now. I wanted to let them know that just because I'm on stage and doing these albums and I'm down for God doesn't mean I don't have struggles or that I don't get tempted. I wanted them to know, look I'm in the same boat as you. If God can use me in spite of the things I'm going through he can use you too so don't get discouraged."
G@B
"Yeah it has really hit home with the youth I know my children loved it and my son said you sound like 'Pac (Tupac Shakur) on it"
B.K.
"You know I get that a lot and it's a good thing and a bad thing. In the sense that it's a great thing when people give you props like that and compare you to someone that has achieved that much greatness in their career. But at the same time I don't won't them to think that I'm trying to be like that cat. I learned from him and drew from him but the last thing I want to do is emulate somebody else. So it's a Catch 22."
G@B
"Well I think that it gives you so much creditability with the youth. When you lay yourself open like that, it gives them the insight to heed the warnings. That's how my kids felt about it they thought that the song needed to be played for all of their friends. Your lessons in life have taught them about not making those same mistakes."
B.K.
"Right. I just hope that it will be a thing that my audience will listen to that song, connect with it and then have it (the song) be an encouragement to them to keep pressing on and striving for that perfection through Christ you know what I mean?"
G@B
Yeah Exactly. Now what is going on with you and Sam? Is this a break up or just a break? What is the deal?
B.K.
"Um I really don't know man. Sam is doing the father thing right now. You know he got married three years ago, had his first baby. Her name is Amiyah Jade Kenoly and she is beautiful. The dude is about to have another baby here in a few months"
G@B
"Wow! They are not playing around!"
B.K.
"He and his wife plan on having seven kids so that doesn't leave much time for him to do anything else."
G@B
"Yeah he is busy! Working overtime!" (We laugh)
B.K.
"Plus he is managing Ron Kenoly Ministries and is acting CEO of our record company NGMR Records."
G@B
So what you are saying is it's up in the air right now?
B.K.
"Well I guess once he is in a position to get it cracking and we can make it work then who knows what will happen. We may come out with something crazy for you. You know how we do."
G@B
"Yeah. I know. Now are you married?"
B.K.
"No...I'm single." (Are you reading all you single ladies....? Check out the pic one more time..Smile)
G@B
"And you have how many children?"
B.K.
"I have four children. Two boys and two girls. (Note* Bingo sings about his children on the song "I Promise" a beautiful, soulful lullaby on the project.) I have full custody of my children, they stay with me and I'm a real life Mr. Mom"
G@B
"That's awesome! That is really good. It is not often that you run into dads who have the sole responsibility of raising their children. You are to be commended for that"
B.K.
Well thank you.
G@B
"What's next for you?"
B.K.
Well right now I'm working on a double disc CD set already.
G@B
Really? Can you give me some scoop on some guest artist that will be on there or what it's about?
B.K.
Naw...not yet, I gotta keep that close to the vest. I'm gonna surprise yall with some things! I've got some appearances from some cats that are gonna be real lovely. All I can tell you is it's gonna be on another level. If everybody thinks this project is something they're not even gonna be ready for the next one. Especially not only with the tracks, the flow, the vocals but the lyrical content will really be something. It will be a beautiful thing and everybody that was a part of H.O.G. Life will be on the next project."
G@B
"Now you dedicated the album to Benji Cantwell your friend. Tell me about him?"
B.K.
Yeah as a matter of fact this month will be his one year anniversary that he passed away. I grew up with him since I was like seven or eight years old. He died in a motor cycle accident last year and it really hit home with me. That was really a difficult pill to swallow."
G@B
"What kind of person was he because you said if people did not like him the problem was with them?"
B.K.
"Oh yeah if you didn't like my dude you had a problem with yourself. I can't imagine him having an enemy in the world. As far as his personality and how he conducted himself he was one of the closest things to Christ I have ever seen. For him to pass away was really a difficult loss and so that's why I wrote that song for him because I wanted the world to know his name."
We talked a little more about Danielle Adams who teams up with him on the song "What are We Gonna Do" which deals with two Christians who move into a sexual relationship without marriage. "She is the bomb" says Bingo and I readily agree with him. We laugh about our first meeting at the Stellar Awards and how he missed out on a picture with Patti LaBelle and we make plans to meet at the next Stellars.
My final question for Bingo was what would he like to say to all of his fans out there and he said "Represent this H.O.G. Life to the fullest. Don't play with it. Either you are down with us or you not. This is to all my dudes, all my troops holding it down and representing, this album is dedicated to yall...holla."
Learn more about Bingo at
www.capitalentertainment.com


Editor's Picks Articles
Top Ten Articles
Previous Features
Site Map





Content copyright © 2021 by Candace Walker. All rights reserved.
This content was written by Candace Walker. If you wish to use this content in any manner, you need written permission. Contact Candace Walker for details.