My Favorite London Gardens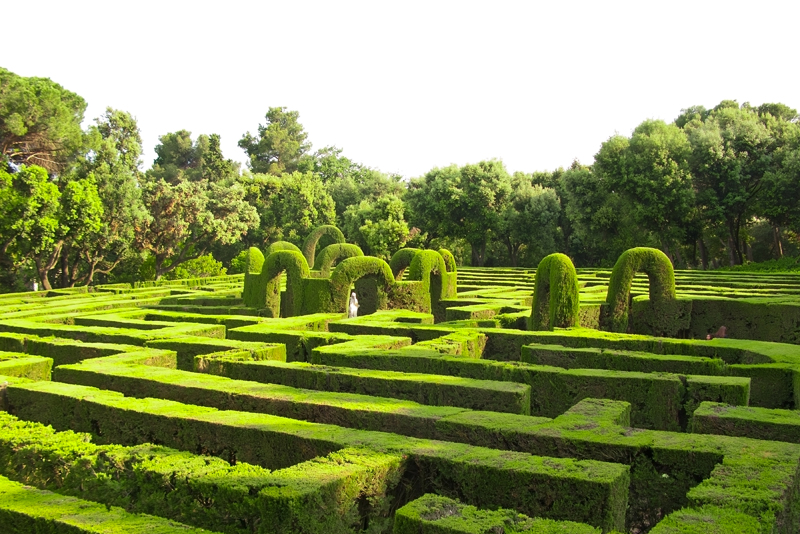 When visiting London, I find myself visiting the same gardens again and again. Not only are they enjoyable to see, but strolling through them always provides inspiration for my own garden. Here are the ones I recommend.

The Kensington Roof Garden has to top the list. Roof gardens are very trendy right now, and a visit to this, one of the oldest, will help you see why. This one and a half acre garden is on the roof of a six story building just off Kensington High Street. It was originally built in 1938 as part of a publicity stunt for Derry and Tom's Department Store. Later it fell into disrepair, but was revived again in the 1970's, and is now owned by the Virgin Atlantic Group.

The roof garden is divided into three themed areas, or rooms. The first is the Spanish garden, which has a Moor-ish look, with straight, rectangular lines and lots of palm trees and other Mediterranean plants. The second "room" is the Tudor garden, with winding cobblestone paths and lots of vine-draped brick walls with Tudor-style ornamentation. Scented plants like lavender and roses add to the romantic atmosphere. The third "room" is the English woodland garden, reached by a small footbridge which passes over a pond that's inhabited by live pink flamingoes. There are numerous mature trees including an oak and a weeping willow.

I lead group tours to England and when I take people to the roof garden they are always amazed. How can they grow a weeping willow on top of a six story building? There's a thick rubber membrane which protects the building, and up to three feet of soil in some places to support the plants.

Smaller, but interesting, is the Museum of London's Nursery Garden. The displays in this outdoor garden in the center of the Museum pay tribute to the early garden nurseries that sold plants to the British public over the past two centuries.

While browsing the used bookstores on Charing Cross Road, I always make a point of visiting the Phoenix Garden. This garden arose, like a Phoenix, from the ashes of an abandoned car park that had become a dumping ground for garbage. Local volunteers cleaned it out, using some of the trash they found as featured accessories in the garden. For example, the outside of a blue plastic bucket was covered with twigs and filled with water plants – a clever, and simple idea for anyone who doesn't want the bother of a big water garden. Nest boxes, feeders, and a small frog pond attract lots of wildlife. This little garden is a relaxing oasis just a block away from the bustle of a busy London street.

Finally, Hyde Park may be the most famous park in London, but The Regent's Park is my favorite of all of the city's public parks. I think I like it because it has so many different styles of gardens within its borders. Bird watchers can record their sightings on a board in the wildlife garden area. This part of the garden also features an impressive waterfall and stream. Rosarians will be in heaven when they see Queen Anne's Rose garden, home to over 30,000 roses! I've seen roses blooming there in early November. Further on is a formal Victorian style garden, featuring huge urns full of annuals. The northern part of the park is home to the London zoo.

But my favorite part of The Regent's Park is the secret garden behind St. John's Lodge. It's full of wonderful paths that lead you toward beautiful focal points typical of English gardens. Several hidden niches provide benches perfect for relaxing or writing a postcard.

When visiting any garden, relax and enjoy it, of course. But also look at it with a critical eye, and try to figure out how you can adapt the varied garden elements to your own English garden.

I found many of these gardens in the Good Gardens Guide – a terrific compilation of gardens to visit all over England, providing directions and visiting hours as well as a description of the features of each garden. Get it on Amazon:


You Should Also Read:
My favorite English Gardens


Related Articles
Editor's Picks Articles
Top Ten Articles
Previous Features
Site Map





Content copyright © 2023 by Carol Chernega. All rights reserved.
This content was written by Carol Chernega. If you wish to use this content in any manner, you need written permission. Contact Carol Chernega for details.