Chillin' with Yolanda Adams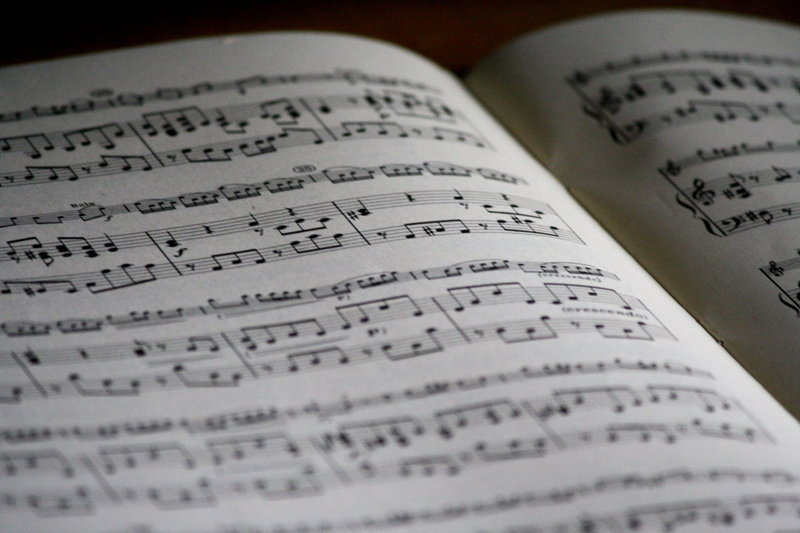 Yolanda Adams delivers a host of many feelings on her latest project Day by Day which releases on August 30th on Atlantic Records. With the beautiful vocal ability that only Yolanda has, she gives you wistfulness and longing, (Tonight and Show Me) encouragement (Be Blessed, Alwaysness, Someone Watching over You and This Too Shall Pass) appreciation (Grateful and Lift Him Up) faithfulness (Day by Day) and finally a conquering spirit (Better than Gold and Victory) yes Yolanda has it all on this CD. Whatever you want to listen to you can find it on this wonderful release.
My favorites on the recording "Be Blessed" and "Lift Him Up", the latter being a foot stomping duet with Donnie McClurkin, are sure to be chart toppers for this soulful lady. The warm and comforting "Be Blessed", produced by none other than the hit makers themselves, Jimmy Jam and Terry Lewis, allows Yolanda to use her soothing voice to encourage all to "let go and let God" a phrase that I'm sure Yolanda has had to use on several occasions this year.
Yes Yolanda has been through the fire recently with a divorce, the merging of her record company, and the challenge of coming back after a four year absence. Well after talking to this lady one on one it is easy to see that like the sun after a stormy night, she has not only risen but is destined to shine.
We talked about everything and as you will see from our conversation, Yolanda is warm, kind and really a down home girl. As usual, my kids got in on the conversation and found out that Yolanda was a 2nd and 3rd grade teacher and that she loves all of her songs on the new project. She even told them that she hopes to meet them in person one day...now mommy has to get Yolanda Adams tickets when she comes to the ATL...thanks Yolanda! (Smile)I will be first in line at the ticket booth and if you are smart so will you.
Gospel@Bellaonline
It's so good to talk to you Yolanda! I want to go over your new project. What was the inspiration behind it?
Yolanda
Well Day by Day is a culmination of four years of not having a studio project out.
G@B
Yes and don't make us wait that long again! (laughter)
Yolanda
Well it was not intentional! It was that we got so busy between Hopeville (her tour with Kirk Franklin and Donnie McClurkin) and Sisters in the Spirit (again a tour with Rizen, Martha Munizzi, Shelia E and Juanita Bynum-Weeks) and so much television (appearances) that I absolutely had no time to get into the studio. Then when I finally got into the studio I got a break and we just slated two months solid in LA and that was in 2003. Then all of a sudden in November of 2003 the (record) company experienced a buy out. Now when you buy out a company that has 700 employees and then you merge it with a company that has 800 employees, and you only have room enough for 790 employees you have to go through the best and the brightest and kick out the ones that just arrived. Not that they were not the best and the brightest but they did not have the tenure that some of the other people had. So we had to wait about a year or a year and a half for that entire merger to actually get into place where all the publicity and promotion could be in place to service the record. You definitely need promotion and marketing people all in the right place so you can get those albums out there. And now here we are today ready for it to come out.
G@B
And we are excited about the release! I love the CD! I think it is one of your best and it will be a hit. I was telling Latrice (Burnett at Atlantic Records) that this is going to be another Mountain High CD for you. Now about the inspiration for the CD, is it basically about your personal experiences you've had? I know for most artists they tend to sing about their personal experiences is that the case for you?
Yolanda
Oh definitely. And of course I have to give huge props to my fans because I get so many e-mails that are so relevant to what is going on in society and what is going on with them and how they are dealing with a lot of things. A lot of the time I write from my own personal experiences but many times I write from the perspective of answering questions that the listener or fan has asked me. Like "How do you spend your time alone with God?", "What do you ask Him?", "How do you know if His voice is the voice that you need to hear" you know, "How do you know that he's speaking?" all of those questions that really make a great album.
G@B
Well songs that come from the heart really touch the heart. I have always experience that if artists pull from themselves and from their listeners what is on their hearts then that will touch them. Speaking on your personal experience I want to touch on this, and if you are not comfortable let me know, but your divorce and the problems you have had recently if you want to touch on it?
Yolanda
Well the only thing that I have to say about that is there are some relationships that are seasonal and there are some relationships that are eternal. That one happened not to be one that was. (eternal) You know I have no regrets, I have nothing bad to say about my ex-spouse, he is a great father, it just wasn't meant to be.
G@B
You have worked with some great people on this project Jimmy Jam and Terry Lewis, Warren Campbell, Kirk Franklin and a host of others. Is there anyone that you haven't worked with that you would like to work with on a future project?
Yolanda
Well I wanted to work with Stevie Wonder on this project but he was working on his album so it made it very difficult. Then of course when he was available we weren't available but the right time will come and we will get a chance to work together.
G@B
That will be awesome!
Yolanda
Yeah!
G@B
I met him when I was about ten or eleven and he really left an impact on my life. I can imagine what it would be like to work with him on a gospel project. Now are you finding that a lot of secular artist are wanting to do gospel music? I talked to Patti LaBelle, briefly at the Superbowl Gospel Celebration about her participation in that (event) are you finding that many artist are crossing over to gospel or really like the case with Patti, they are coming back to gospel?
Yolanda
Yeah and that's really what it is, most of them have never left the actual relationship with God they just don't do gospel music. I'm a firm believer that everybody is not suppose to sing gospel music. You know what would happen if we did not have a Stevie Wonder singing "Songs in the Key of Life" or folks like Natalie Cole and "Unforgettable" We need those songs. We need all kinds of music. I'm one who believes that people don't have to sing gospel music in order to be a child of God.
G@B
I believe it (the Bible) says "Let everything that has breath praise the Lord"
Yolanda
There you go as long as phrasing God your cool.
G@B
I want to talk about my favorite single and that's "Lift Him Up" with Donnie McClurkin. I have worn that song out and my children are thinking if she plays that song one more time. (laughter) I think it should be your next single. Now working with Donnie you two have really done quite a bit together.
Yolanda
Yes we have, as a matter of fact we've known one another for well over 20 years.
G@B
Wow!
Yolanda
And he is like a brother to me and we just have such great vocal styles when it comes to styling together. You know he's his own vocalist but there is something that happens when we get together and sing together.
G@B
It's magic!
Yolanda
Well we have so much fun you know, we act like we're actually not singing.
G@B
You really do! You act like your just talking to each other. This song sounds like the two of you are just vibing together all the way through it. You tell them (the record company) that I said it needs to be your next single!
Yolanda
I certainly will tell them! (laughter)
G@B
Have you ever thought about collaborating and doing an entire project?
Yolanda
What nothing but duets?
G@B
Yeah.
Yolanda
Well you know everybody had done them. I think people would be surprise at who I would do duets with because I would definitely do a duet with CeCe (Winans). I would definitely do a duet with Donnie again. I would do a duet but it would probably be a trio with Mary Mary but I loved to do a duet with Nancy Wilson, Lala Hathaway and Frank Macomb. Even a duet with Kirk Whalum.
G@B
Oh wow! That would be awesome! I'm ready to buy the album so let me know when it comes out!
Yolanda
Ah thanks!
G@B
Have you reached all of your dreams and goals? You seem to be really on track and in a great place. Is there anything else left for Yolanda? Anything you want to do that you haven't done yet?
Yolanda
Oh my goodness there's so much for me to do! As you stated before I've been so blessed to do this for more than 20 years. I have like I said been just so inundated with love from my fans. I just keep on doing it and with every album they just keep on sticking with me, so I guess I'm going to be doing it for a long time.
G@B
Oh yeah we are not going anywhere.
Yolanda
Of course I want to do more acting. I would love to have my own comedy series. That's the one thing that most people don't get a chance to see. They don't get to see the comical side of Yolanda Adams. There is so much more of her that I want people to know. I want them to know the avid golfer. I want them to know the woman who loves to cook. I use my friends as guinea pigs they can tell you I just do all kinds of cooking when they are around.
G@B
Ok then what's your Bomb.Com meal?
Yolanda
Bob.Com meal...Wow! (laughter)I have several. I have a shrimp Creole that is out of this world. I do a seafood lasagna. I also do a vegetarian chili and if I keep telling you then I will tell you about my recipe book. Then folks won't want to buy the book. (laughter)
G@B
Well I'm coming for dinner! (laughter)
Yolanda
Ok cool!
G@B
I'll bring the bottle of non-alcoholic bubbly! (stomach starts to growl right about here!) (Smile)
Yolanda
Ok that sounds good!
G@B
Now back to the album. You have described your music as joyful but I think that this album is more triumphant.
Yolanda
Yeah!
G@B
Especially with (the song) Victory it's an anthem. I can see church choirs all over the country singing that song.
Yolanda
That was definitely the reason we did that song. My friend Greg Curtis whom I've known since he was about nine wrote this beautiful song and I was like "Wow you're giving this to me" and "We've got to do this tomorrow but I won't be home for another month so don't give this to anybody" and he was like who am I going to give it to sis? (laughter) So I was very excited about that.
G@B
Nobody could sing it other than you!
Yolanda
Oh you're so precious.
G@B
That's just so true. Now you have such a cross-over appeal. Just a string of people from all different walks of life, different colors and regions that love your music. What do you think is the secret to that?
Yolanda
You know the secret to it is that I'm just honest with my fans. They know that if I say it they can believe it. They don't have to doubt what I just said or wonder if it's true or anything like that. I'm very open and honest about my music, the love I have for God and the love I have for people. You know folks can tell when you're genuine or not. They can tell when you mean it or not.
G@B
Now have you met some people that haven't been genuine?
Yolanda
(Laughter)Now you have (met some) too!
G@B
Ok don't answer that one! (laughter) You said you have been gone and touring. I missed you last time you came to Atlanta but I hope to catch you on this tour. Answer this, what has been the craziest thing that has ever happened to you on tour?
Yolanda
The craziest thing that has ever happened to me on tour...wow what can I say about the craziest thing?
G@B
Are there a lot of crazy things that have happened? (laughter)
Yolanda
Well you know we have so much fun you know; people wouldn't believe that this is a job for me. We have so much fun on the bus, wow just fun everywhere. The craziest thing that has ever happened to me on tour? Let me think.
G@B
That's a hard question hun?
Yolanda
No it's a good question. (Yolanda's road manager says something in the background and she begins to laugh) That's my road manager he's silly. (I almost asked her to let me get the goods from him. I know he has some stories to tell but then she comes up with something.)
Oh I got one! Ok I had a gown, it was a beautiful beautiful gown and I'm singing the "Impossible Dream" and I'm just going and going and all of a sudden the coat of the gown gets stuck on the top rung of the shelf. (laughter) And I'm trying to go down and I can't go down and I'm like "Woo Jesus" and the audience immediately clapped. There was a break in the music and so they thought I was doing something fly. I could here them going "Praise Him honey" and I was like "Child I'm trying to get unstuck from this thing!"
Sisters in the Spirit 2005, Arie Crown Theatre Chicago, IL 2/17/2005 © Adam Bielawski / Photorazzi
G@B
(laughing) So they thought you had a dramatic pause going on. Just getting your praise on.
Yolanda
A dramatic pause girl! (laughs) I was like "Woo Jesus" and they were like "Woo praise Him girl...praise Him" and I was like "No Ya'll I'm stuck!" (laughter)
G@B
Well Yolanda I know you are pressed for time so I just want you to tell me what you would like to let your fans know about this project? Why do you feel it's something that they need to go out and purchase? I'm going to tell them to run out and get it.
Yolanda
Oh thank you! Well I think that this particular album like I said it shows where I am today. Like you said this is like a triumphant kind of response to everything that has happened (to me) in the last four years. (I want) to let folks know hey no matter what you have to face you can make it. You know four years ago with the buy out of everything and things going topsy turvey at the record label if you take it too personally and you don't let God be God you can really get out of sorts. The great thing about walking with God is that he always gives you a way of escape. He always gives you the right thing at the right time. So just live with God in the moment.
G@B
Perfect advice from a perfect lady! You take care of yourself Yolanda.
Yolanda
Ok precious thank you so much.
G@B
I'm praying for you and your family, by the way how is Ms. Taylor (Yolanda's daughter)
Yolanda
Oh she's good she is on her way here. (They are in New York)
G@B
Well see Times Square or shop some for me!
Yolanda
Ok dear. Have a great one.
To read more about Yolanda go to
www.yolandadams.org
You Should Also Read:
Yolanda Adams.Org


Editor's Picks Articles
Top Ten Articles
Previous Features
Site Map





Content copyright © 2021 by Candace Walker. All rights reserved.
This content was written by Candace Walker. If you wish to use this content in any manner, you need written permission. Contact Candace Walker for details.