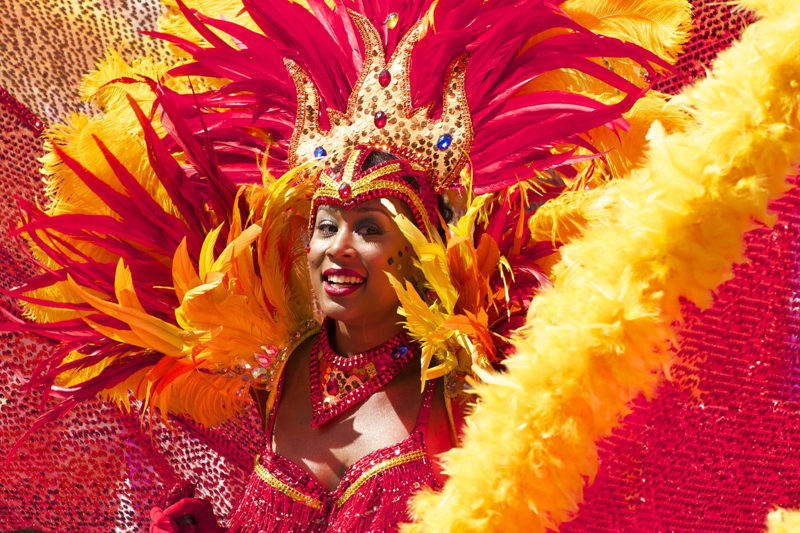 Buenos Aires, Argentina is a cosmopolitan city and has long been a Latin American center for style. Most people in the city wear typical modern fashion. European and North American clothing can easily be found in Argentina. Buenos Aires' unique mix of Latin and European culture has long been an attraction for artists. The spirit of the art scene in Buenos Aires resides in its many neighborhoods where the work of local artists line the walls of restaurants and bars. The murals and graffiti that cover building exteriors are equally spectacular. It is no surprise that in such a rich artistic setting there are many Argentine fashion labels and designers of note.

When considering traditional Argentinian attire the first thing that comes to mind is the style of the gaucho, or the Argentinian cowboy. One does see gaucho clothing in the villages and on ranches but people in the cities do not dress that way. The traditional costume of the gaucho consisting of a wide-brimmed hat, a poncho and loose pants tucked into tall gumboots represents Argentena's regional heritage and is often worn on special occasions or holidays.

In Buenos Aires there is the Museum of Fashion History which recreates the allure of fashion over the last three centuries. The mission of the museum is to reveal the connection between costume and art in the social context of clothing and accessories. The museum owns over eight thousand significant pieces and collections illustrating fashion and customs from the eighteenth century to the current. Among the collections are clothing from different social classes arranged in collections of daily wear, sportswear, beachwear, underwear, costumes and regional wear. There is also an impressive collection of accessories such as hats, fans, watches, parasols, umbrellas and canes.

One of the foremost fashion icons of Argentina was Eva Peron, the wife of former president Juan Peron. Eva's youth, beauty, power and wealth assured that she was always turned out in haute couture. She died in 1952 at the age of thirty three at the height of her popularity. It is easy to see why Eva's influence continues today. In 2010 Argentinian fashion designer Jorge Ibanez presented a collection called Evita which was inspired by Eva Peron.

The people of Buenos Aires have a great sense of style and the city is home to a vibrant fashion community. There are dozens of labels and independent designers who influence fashion throughout the continent. An important event in fashion-conscious Buenos Aires is the Buenos Aires Fashion Week which features over twenty catwalk shows spotlighting Argentina's growing influence in the world of haute couture.

Some Argentinian designers who have gained international acclaim are Pablo Ramirez, Daniela Sartori, Mariana Dappiano, Jessica Trosman, and Fabian Zitta. These designers all have stores and boutiques throughout the world and Zitta's designs have clothed Ellen Rogers, Pink and Katy Perry. In 2008 Frances Ford Coppola chose Zitta to design the costumes for his movie Tetro. Various Argentinian labels are well-known around the world such as Cora Groppo, Laurencio Adot, Wanama and my favorite for handbags, Prune. Buenos Aires is a vibrant fashion center to watch for up and coming trends in couture.



You Should Also Read:
Oscar de la Renta
Sao Paolo, Queen of Latin American Fashion


Related Articles
Editor's Picks Articles
Top Ten Articles
Previous Features
Site Map





Content copyright © 2021 by Valerie Aguilar. All rights reserved.
This content was written by Valerie Aguilar. If you wish to use this content in any manner, you need written permission. Contact Valerie D. Aguilar for details.