How To Remove People From Your Shots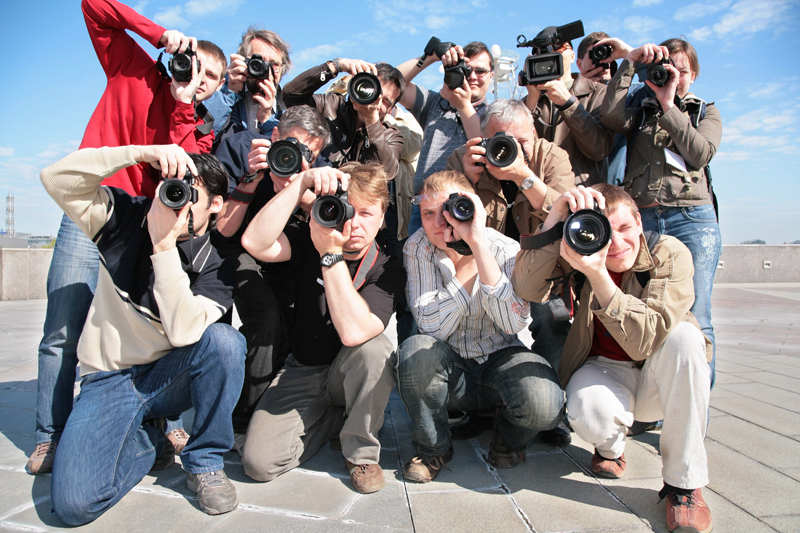 Taking a shot of the Eiffel Tower or any famous landmark surrounded by tourists might not be your idea of a great shot. Here are a few ways that you can take people out of your shots for a more pleasing image

The Photoshop Way:

Photoshop has a great tool called Content-Aware Fill and this can be used for taking people out of shots. This tool is in Photoshop versions CS5 and above. Content-Aware Fill is best used if you only want to get one or two people out of a shot, as the results vary depending on the background content of the shot. It works well for getting people out of shots with plain backgrounds.

The first thing that you will need to do is to select the person. Whichever selection tool you decide to use it is best to make the best selection that you can. Once you have the person selected go to the edit menu and choose fill. Click on the arrow for the drop down menu which is next to content and choose Content-Aware Fill. Photoshop will now try to fill in the area that you selected with content from the surrounding area.


Using a Neutral Density Filter and Tripod:

Trying to get a shot without a person in it, in a tourist destination is practically impossible so if you can't beat them join them - but take your strongest neutral density filter and a tripod with you. It's also a good idea to take a remote shutter release if you have one, as you will be taking a lot of shots and they all need to be sharp. The self-timer is fine if you don't have one. Mount your camera on the tripod and set a wide aperture on your camera. This will give you well-detailed shots and is a must, as you will need long exposures for this technique. Set your lens to manual focus and set your exposure settings too. In the instructions that will have come with your neutral density filter you can find out how many stops you lose with the filter and adjust your exposure accordingly. Once you are happy with your settings attach your neutral density filter. Take a shot and adjust your settings if the exposure is incorrect. This technique takes a bit of time and trial and error but the results should be worth it!


Using a Photoshop Script

This method involves taking a lot of shots and then using a Photoshop tool to get rid of the people in the shot. Mount your camera on a tripod, use manual focus on your lens and take at least 15 shots of your landmark. Open up Photoshop and go to File then Scripts and choose Statistics. In the choose stack mode select Median. Put a check in the box next to attempt to automatically align images. Once you have done this you need to load your images and you do this by clicking on browse. Select all of the images you have taken and then click on OK. Photoshop will now process the images through the script and take out any items that are not static in all of the images. Once you have your image zoom in and look for any strange details that may have been left behind. Use the Content-Aware Fill or another editing tool on any areas that still need fixing.

Enjoy Your Creativity!

You Should Also Read:
Using Layers in Photoshop or Elements


Related Articles
Editor's Picks Articles
Top Ten Articles
Previous Features
Site Map





Content copyright © 2021 by Ewa Sapinska. All rights reserved.
This content was written by Ewa Sapinska. If you wish to use this content in any manner, you need written permission. Contact Ewa Sapinska for details.