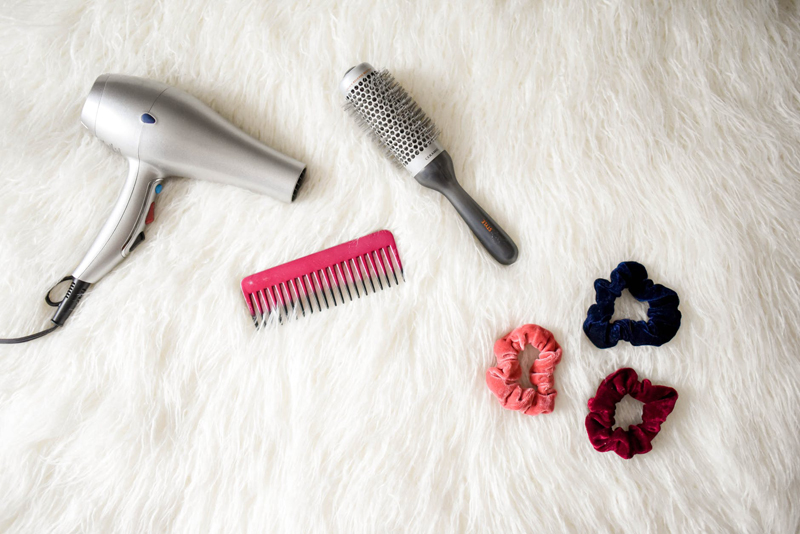 We all grow up with myths sometimes called "old wives tales." After hearing these things for a lifetime, usually stated as fact, are you certain which are fact and which are fiction? In this series, I will try to dispel some of the Hair Myths and give some insight as to where they may have come from. Let's start with four common myths.
If I pull out a gray hair, I will get three in its place.

This is a tale that seems to have been passed on from generation to generation. In my educated opinion it is not true. A hair can be pulled out from the root with no effect to the root itself except at times to weaken it. Pulling out a hair will not cause the root to split and produce more than one hair. I think the myth is perpetuated because often when you find a gray hair, you have come to that age when your body has begun the graying process and in it's natural course more and more hair roots begin to produce gray hair instead of the former youthful color.


Conditioner will cause my perm to fall out.

A myth; with explanation. I always suggest waiting 48 hours after a perm to wash your hair. This is the time specified by most manufacturers and the time required by the hair to completely reharden into its former state after the chemical process. After that time you may shampoo and condition your hair as usual. Sometimes a conditioner that is too heavy or too moisturizing will weigh the hair down and cause it to look straighter but the curl should return after that conditioner is washed out of the hair. Find a conditioner that is suggested for your hair type. There are conditioners formulated just for fine hair that will not cause limpness. Coarse hair with lots of body will usually hold its shape with the use of any kind of conditioner.


Hair can be trained.

This is another myth that has been around for a long time. Hair is untrainable, much like your kid brother. There is no amount of combing that will cause curly hair to become straight. When it is shampooed, it will go right back to its normal habits. The same thing goes for trying to train hair into a side or center part. If it doesn't go that way easily or naturally, there is no amount of persuasion that will cause it to go of its own accord.


Certain conditioners will cure split ends.

First a little information about split ends. The technical term for split ends is trichoptiliosis. They occur when hair becomes overstressed. The stress causes the ends of the hair to fray and can be caused by unwise use of heat styling, chemical treatments such as hair color, bleach or permanent waves. They can even be caused by the wind from riding on a motorcycle or in a convertible.
I think this myth was started by and advertising campaign in an attempt to sell a certain conditioner. While using a conditioner will help to prevent them, there is no conditioner that will heal the splits. The only cure for split ends is to cut them off so that there is firm blunt end on the hair strand.

For more about split ends see Real Hair Solutions # 3 – Split Ends.

Look to the weeks ahead for more Myths Revealed. Do you have a question you would like me to discuss? Send it to me at hair@bellaonline.com.

Start a discussion about one of these Myths at the Hair Help Forum.


This site needs an editor - click to learn more!

You Should Also Read:
The Dreaded Cowlick
Color Impressions
Know The Ten Hair Don'ts




Editor's Picks Articles
Top Ten Articles
Previous Features
Site Map





Content copyright © 2021 by Lynne Chapman. All rights reserved.
This content was written by Lynne Chapman. If you wish to use this content in any manner, you need written permission. Contact BellaOnline Administration for details.