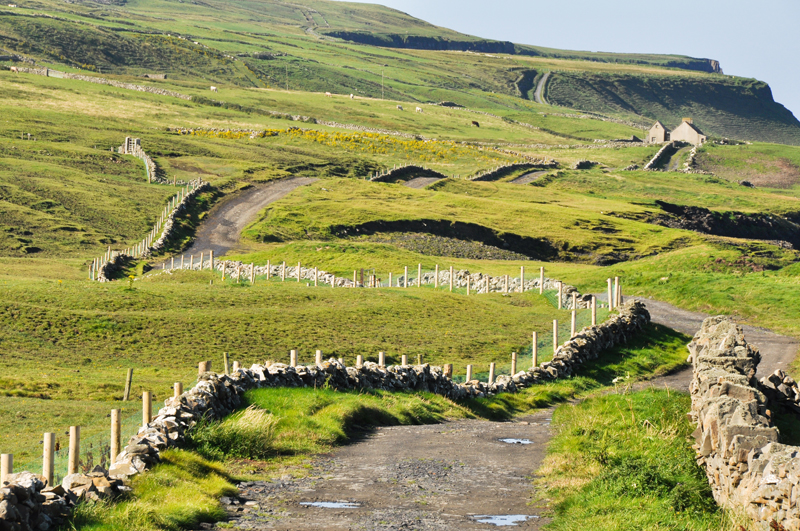 We needed a cup of tea and a bite to fend off hunger pangs until we got home for Tea. I looked at the National Trust cafe's menu - tray bakes. What the heck are these? The Northern Irishman who had accompanied me on our jaunt to the Argory shrugged. These culinary definitions were beyond him. So I had to try them to know them. Northern Ireland was where I first encountered the tray bakes and sampled some to get acquainted with a term.

Tray bakes tend to be very sweet, not quite a cookie, or 'biscuit' as they are called here in Ireland. They are generally made in either a rectangular roasting tin or the shallow Swiss Roll tin. While they are still to be found on menus the rise and rise of the cupcake, the quick and easy sweet in a paper case, has superceded their popularity.

Ideally, tray bakes should have as sort of stickiness with their sweetness. Cornflake and Rice Crispies rolled in melted chocolate and golden syrup and left to set in cupcake cakes also can be included in this sweet category, even though they have never seen a tray or been baked. The sticky sweetness of these are their true admission ticket to the Tray Bake Canon.

But lets look at the more traditional form. While the trend has been to make them more 'healthy eating', let's be frank. They are a squares that deliver a short, sharp hit of sugar to eat in the afternoon along with a strong cup of tea. Between the sugar and the caffeine you can soldier on until your supper. Or Tea, as it is known in these parts.

Many tray bake recipes rely on the sugar hit from brown sugar (or molasses sugar as it is called here),honey, treacle (molasses) or golden syrup. Golden syrup is a distinct product of the British Isles. The nearest North American counterpart would be corn syrup.

The 'healthy eating' tray bake recipes tend to have dried fruit, like raisins or apricots, as their nod to increasing our fiber intake. Some flapjack recipes now incorporate seeds - usually sesame, sunflower or flax - in the recipe, too. There are a few No Sugar Flapjack recipes knocking around but to my mind, even if they have been baked in a tray, they do not qualify as a true tray bake. Without the sugar you rather defeat the whole point of their existance, which is to buck up flagging energy levels at around three in the afternoon.

The humble Flapjack, which looks nothing like the fluffy American pancake of the same name, is one of the more versatile and ever popular tray bakes. You can be assured of finding a flapjack at church hall jumble sales, in cafés and other 'bring and share' gatherings. They are quick to make, chewy and sweet. There are so many variations that you probably have some version that can be thrown together when you open your cupboard at 10pm because your child has just told you that you need to send something for the School Bake Sale tomorrow morning.

These are the basic components:

Porridge Oats (Oatmeal)
Honey, Golden Syrup (Corn Syrup), Treacle (Molasses)
Butter or Vegetable Oil
Sugar (Brown or White)
Spices - cinnamon or ground mixed spice
Some sort of dried fruit - apricot, fig, raisin, sultana, sour cherry, cranberry, blueberry, whatever berry that is lingering at the back of your cupboard

All tray bakes should be cut into squares, which is why carrot cake has now been allowed into the tray bake category. But it is a cake! True tray bakes are neither cake nor cookie. They are in a league of their own. And always delivered in square form with a cup of tea on the side.
You Should Also Read:
Tay So Strong the Spoon Stands at Attention


Related Articles
Editor's Picks Articles
Top Ten Articles
Previous Features
Site Map





Content copyright © 2022 by Bee Smith. All rights reserved.
This content was written by Bee Smith. If you wish to use this content in any manner, you need written permission. Contact Bee Smith for details.