Vector and Raster Images - Adobe Illustrator CS2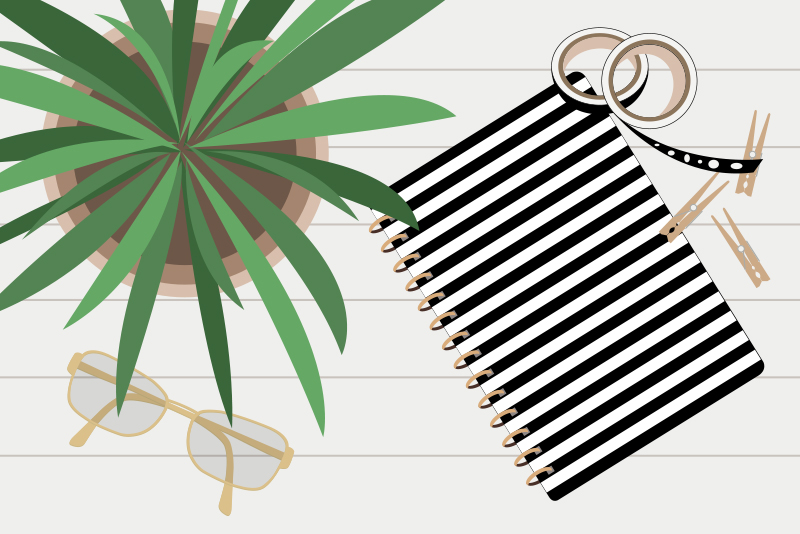 Vector images are the backbone of AdobeR IllustratorR. Whatever you are drawing in Illustrator, chances are that you are creating the image from a series of vectors. And now, with the new Live Trace feature, you can easily convert a raster image to a vector image. Raster and vector are the two types of digital images that you work with in graphics programs. So what is the difference between the two?


Raster
The type of image you might be more familiar with is the raster type. Let's say you have scanned several photos of your wedding into PhotoshopR and created a web gallery with these images. Each of the scanned photos are raster images made from pixels which are small dots of color. Millions of these pixels, laid side-by-side makeup the image but these pixels are so small all you see on your computer screen is the photo.

When you scanned your photos and saved the images in the JPEG format for the web, the image file stored the information about each pixel in that image. One of the drawbacks of using raster images is the large file size due to the amount of information stored in the file. The more pixels in the raster image will result in a larger file size. Another drawback to raster images is that you cannot enlarge a raster image without loosing image quality. The image begins to look fuzzy.


Vector
The other type of image, and the one you will be working with most often in Illustrator, is the vector image. Vectors are created with mathematical calculations. For example, if you draw a line at a 45° angle in Illustrator, the program calculates information such as the start and end points, the length and the position of the line.

Vector image files store the information for these calculations instead of pixels. This is why the vector image file is so much smaller then a raster file. Vector images also fair better when resizing. When a vector image is enlarged, the computer recalculates the image information and redraws the image at the larger size. Therefore, the quality of vector images is not lessened when the images are enlarged.








Related Articles
Editor's Picks Articles
Top Ten Articles
Previous Features
Site Map





Content copyright © 2019 by Diane Cipollo. All rights reserved.
This content was written by Diane Cipollo. If you wish to use this content in any manner, you need written permission. Contact Diane Cipollo for details.