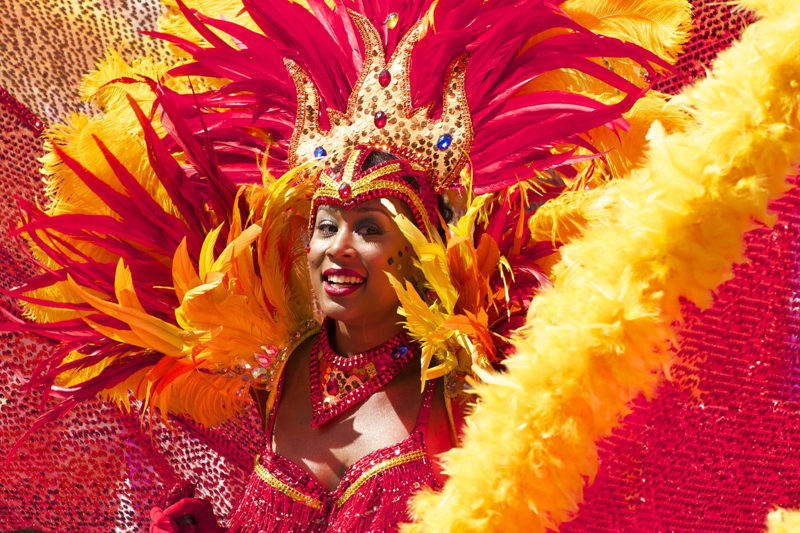 Telenovelas make for fascinating television, and you are probably more familiar with them than you think! (Ever watched Ugly Betty? It was originally a Columbian telenovela.) But beware-these television shows can be highly addictive and require some major time commitment. You've been warned!

Telenovelas are a staple in Latin American television. They are produced throughout North and South America, from Mexico to Argentina. Every country offers a little bit different style, but you can usually view telenovelas from throughout the world in any given country, including the United States on cable and satellite TV. They are even popular now throughout Russia and Europe.

So What Exactly are Telenovelas?

While not exactly the Spanish equivalent of US Soap Operas, they do have a lot in common with the genre. There is usually a main plot, which is very dramatic of course, surrounded by a lot of smaller plots woven in. It usually revolves a pair of star-crossed lovers who are brought together in the end. Most are romantic in nature, and full of fiery passion, although there are exceptions. The telenovelas usually come on daily throughout the week, picking up each day where the last day left off.

Unlike Soaps from the US, telenovelas are not indefinite. Whereas a US Soap Opera might run for years (or in some cases decades!), the telenovela usually lasts no more than 6 months to a year. It is kind of like a really long mini-series. They also tend to focus much more narrowly on a main characters – with the exception of Brazilian telenovelas, which are usually a more ensemble cast. Telenovelas are also usually aired during prime-time, unlike US Soaps which are usually regulated to daytime TV.

Telenovelas Cultural Impact

Though still long on romance and drama, telenovelas in many countries are becoming a way to air concerns on social issues as well. In countries such as Brazil, Peru and Mexico, Telenovelas have begun tackling story lines that revolve around AIDS, homosexuality, alcohol and drug use and teen pregnancy. There have even been telenovelas that deal with politics such as Pantanal, a Brazilian telenovela which dealt with the green movement and sustainable land development.

There has also been a pressure on the creators of telenovelas to include a more culturally diverse cast in their dramas, as it has traditionally been a mostly Caucasian cast. Generally, even though it has no reflection on the actual cultural makeup of a country, a telenovela will be full of blonde haired, blue eyed, European-esque people in the upper-classes and darker skinned and haired people cast as the gardener, driver etc. While there is more pressure, change is coming very slowly.


Some Telenovela Actors You May Have Heard of:

Salma Hayek
Frida, From Dusk 'til Dawn, Desperado, Fools Rush In

Maria Conchita Alonso
Colors, Moscow on the Hudson, The Running Man, and Predator 2

Gael Garcia Bernal
The Motorcycle Diaries and Y Tu Mamá También, Babel, Amores Perros

Diego Luna
Y Tu Mamá También, Dirty Dancing Havana Nights, Milk









Related Articles
Editor's Picks Articles
Top Ten Articles
Previous Features
Site Map





Content copyright © 2022 by Sarah Salas. All rights reserved.
This content was written by Sarah Salas. If you wish to use this content in any manner, you need written permission. Contact Valerie D. Aguilar for details.