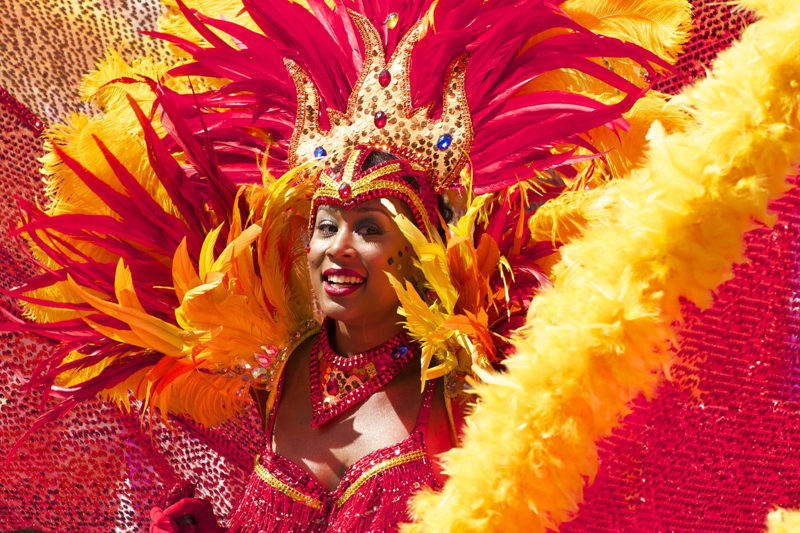 Born Selena Quintanilla-Perez from Lake Jackson, Texas, she came from very humble beginnings. Her father was a shipping clerk working for Dow chemical plant who in 50's and 60's led a band called Los Dinos. The band played popular rock and roll tunes mixed with some traditional Mexican favorites which would later be known as Tex-Mex music to the rest of the world. Tex-Mex music, marked by the three part vocal harmony with accordion and horn sections usually serving as the break, is widely popular through out Texas, the lower boarder states as well a in Mexico. Selena's father gave up his music career when he settled down into a marriage and family life, but his dreams and love of music never died.

Selena was raised in a small town south of Houston, Texas and was the youngest of three siblings. At six years old, Selena showed both a talent and an interest in singing, her father quickly transformed the garage into a studio and formed a band - comprised of her brother on bass guitar and her sister on drums while Selena took center stage as the lead singer. Selena and her siblings practiced everyday after school and in 1980 her father left working at Dow chemical plant to open a restaurant called Papagayos. It was in the family restaurant that Selena and Los Dinos began performing for an audience where a small stage and dance floor were available. As time went on a keyboard player and two guitarists were added to the group and ensuing following of devoted fans.

In the early stages the band mostly played pop songs and favorite traditional songs, her father eventually began writing original songs for the band. With English being Selena's first language, she had to learn the words to the songs by hearing the words as opposed to learning the language.

As time went by the oil industry in the area where she was raised went dry and the family restaurant went out of business. Her father made the decision to move his family to his home town of Corpus Christi and began devising tours around the state for Selena and Los Dinos. Selena often missed classes due to the tours and her father finally withdrew her from school on a permanent basis when she was in eighth grade so she could devote herself to her music. Selena continued pursuing her education by correspondence and earned her GED in 1989.

In 1983, Selena's hard work and dedication to her music paid off as they scored a spot opening for one of the most popular Tejano bands, Mazz, at the Texas Fair grounds. When Selena took the stage she stormed the crowds with her impressive performance at the tender age of eleven.

In 1984 Selena recorded her first album, Mis Primeras Grabaciones for one of the oldest and most established Spanish label recording companies in Texas, Freddie, located in Corpus Christi. The record had only one single, Ya Se Va, and did not sell very well. The band moved from the Freddie label to the Cara label and then to the Manny label over the next year, but none of the records with these companies sold much better. Selena's band continued touring and opening for well known bands across the South Western United States, playing small shows and clubs along the way. Much of the time Selena, her family and the band lived in a van as they traveled the tour circuit.

Due to the wide audience that Selena and Los Dinos played for, they learned many different styles of performing music. In 1988 Selena was nominated for the female artist of the year award at the Tejano Music Awards held in San Antonio, Texas which she would win that year and for the next seven years consecutively due to the increases in her popularity.

In 1989 Selena signed a contract with the record label EMI Records which put behind her the power and finances to distribute her making her a star in the entire industry. The label had recently created a Latin music department headed by Jose Behar who happened to spot Selena at the Tejano Music Awards. When Behar saw Selena perform he not only saw in her the potential to the Mexican community in Texas but the potential for Selena to be a cross over artist with wide appeal to the mainstream American population as well and she became Behar's first signed artist. In 1991 Selena sang a duet with Alvaro Torres titled Buenos amigos which would be her breakthrough hit which soared to number one on the Latin charts and introduced the rest of America to Selena.

The success of Selena's first hit song was shortly followed by her next recorded as a duet with Los Barrio Boyzz, Donde Quiero Que Estes which was highly influenced by the tropical sounds and exposed Selena to a wider audience than her previous hit.

On April 22, 1992, Selena married the lead guitarist of her band, Christopher Perez and they soon moved into a house in the Molina area of Corpus Christi between her father and her brother's house.

Throughout the early 1990's Selena's popularity continued to soar as she combined the stylistic rhythms of the Afro-Caribbean with those of the Tejano and pop music, she gained popularity across the Latin market in the United States, the Mexican music market as well as the rest of the music world.

In February of 1993 Selena would begin breaking records for audience sizes by performing for an audience of 57,984 at the Houston Astrodome. Exactly one year later she would shatter this record by returning to the Astrodome to perform at a Houston Livestock Show and Rodeo drawing a crowd that numbered 60,948. In March of 1994 her album Selena Live would be nominated and win a Grammy for the best Mexican-American album. Later that year in July Selena released her album Amor Prohibido which would land four number one singles on the charts and oust Gloria Estefan's album Mi Tierra from the throne as top latin selling album of the year. Selena's album would sell over a million copies through out the world and earn her the title of one of the most successful entertainers in the world by Hispanic Business Magazine and winning the Tejano Music Award for album of the year.

In December of 1993, Selena's journey to cross over artist ran full circle as she was moved the EMI's English record label SBK with plans to record an album in English. During 1994 and 1995, Selena set to work recording English language songs for her album and continued touring to which she would once again break her own record for attendance to a live performance. When in February Selena returned once again to the astrodome accompanied by Tejano male vocalist for the year, Emilio Navaria, to perform with an audience of 61,041.

It was at this time that many compared Selena's degree of success to the greats of that century such as Madonna, Janet Jackson, Marilyn Monroe and Mariah Carey and Selena began looking forward to the benefits that such success would bring.

Sadly Selena's career would come to a tragic end when she was shot on March 31, 1995 by her close friend and president of her fan club Yolanda Saldivar in a hotel room following a series of confrontations between the two over missing business funds and disappointed fans. Yolanda was convicted of the murder but has always maintained her innocents.

In 1996, after the tragic death of young Selena, the album Dreaming of you was released which contained five tracks sung in English as well a remixes done by her father of some of her previously popular songs. The album also contained two featured singles of Selena performing songs that were traditional Tejano style. The album went straight to number one and Selena's work experienced the cross over success Selena had worked so hard to achieve. Selena's final album would sell over a million copies and introduce millions of fans to Tejano music who previously knew nothing of the style.

To this day Selena remains a much beloved icon amongst the Hispanic Community and an example to many young female Hispanic's through out the Latin American world. Selena to date is one of the most notable cross over artist with her story told in movies and biographies. She is admired and respected and her music loved by the entire musical world.



You Should Also Read:
Famous Hispanic Women
Feminism Is a Gift of Our First Nations Sisters


Related Articles
Editor's Picks Articles
Top Ten Articles
Previous Features
Site Map





Content copyright © 2021 by Rebecca M. Cuevas De Caissie. All rights reserved.
This content was written by Rebecca M. Cuevas De Caissie. If you wish to use this content in any manner, you need written permission. Contact Valerie D. Aguilar for details.