Dungeon Master Preparation Pitfalls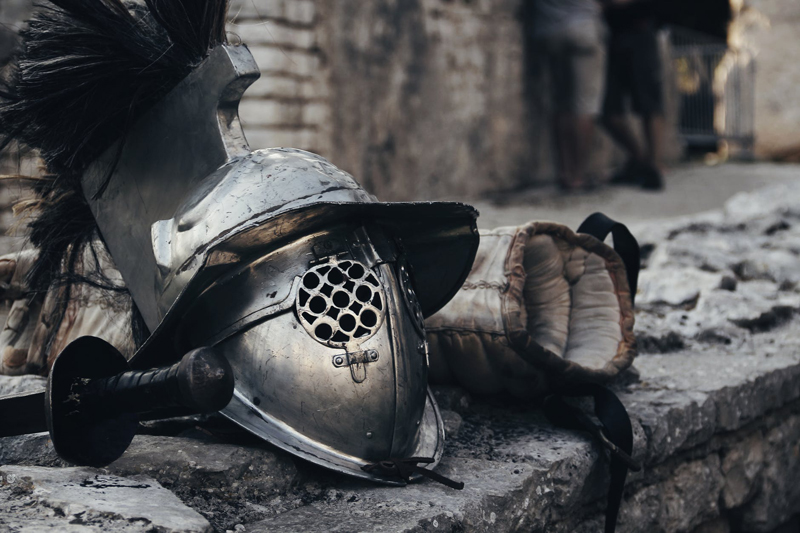 Prep time is a precious commodity. There are some who don't need any at all. Improvisation reigns with their gaming style and setting knowledge perfectly complements system mastery. Those few are incredible and I wish I could call myself one of them. For the rest of us there are hours and sometimes days of poring over books coupled with writing, erasing and rewriting on our bulletin boards. We can easily get carried away when our own inventiveness swoops in. Here are some reminders of what to bear in mind with those relatively few and lonely times of game preparation. Don't spend too much energy on NPCs; don't dwell too much on the setting itself; keep your games stocked full of adventure hooks; and please,
please
, don't plan the entire game.
One error I've made a few too many times is giving more time to preparing non-player characters than they really warrant. This includes organizations they run, their stats and sometimes their personalities. It's a lot of fun to make massive hierarchical guilds but unless those have foreseeable game value, don't fret it. A game revolving around corruption within a military sect, sure, but don't let a filler take time that would be better devoted elsewhere. Stats are another issue. Unless you plan on having your players sword fight with the bartender, then that person probably doesn't need a strength score, hit points or even weapon proficiencies. Keep it flavorful instead of mechanical. Character personality is a lot of fun. It's also a dead giveaway that "this person is important" if the players meet someone with a full name, description and well filled-out personality in a realm full of John Does. Except where it's necessary, try and keep all people on more-or-less the same par during preparation. When your players become extra interested in the John Doe sitting outside the bar before they even meet an important NPC – that's the time to fill in personality and give that character extra thought. In the meantime use your valuable prep time for things that will enhance the entire world.
Investing too much time in setting is another error I've made often. Locations, history, climate – all of these make for intriguing snippets for me but not for all. Unless your players desire to explore towns they come across, it's not worth it to even include individual buildings on a map. Quests requiring robbing a residence can be treated like special dungeons instead of massive undertakings in understanding district distinction and socialization among neighbors. Back story for major characters and towns can suck away a lot of your prep time. When it's not pertinent to the next game session don't spend more than ten minutes or so on it (on the high end). If it's not pertinent to the campaign itself then it's not worth more than a few minutes. The same goes for climate: Remaining faithful to a marshland climate in a game where nature is a key player is one thing but the time invested mapping where the clouds are coming into the mainland from will probably not have a decent profit at the table.
There's no such a thing as too many plot hooks. Gold, power, prestige – the players need to have a lot of incentive to even pick up the dice. Some players are game to follow wherever the DM will lead them and some prefer to take their own reins, going where their agendas dictate. Both types of players come to the table for adventure. If you let all the direction fall to the players then you'll have a really slow game. Even if you don't force them down a road at least give them encouragement to move toward it. "Great wealth is at the old keep," "an ancient enchanted weapon is in the catacombs beneath the cellar" and "the king has promised a barony to anyone who returns with proof of the treacherous lord's demise" each go a long way to making the adventuring party move. Probably the most important thing for your game is the adventure options you supply: Don't short your players. Whichever path they take is up to them, just be sure you supply them with plenty of choices.
The final pitfall I've found is planning the campaign itself too rigidly. If you want to call the shots your players will make while trying to outsmart their every possibility at each crossroads then you should be playing chess. Once I stop planning the next session and add my players, it stops being
my
story and becomes
our
story. Do plan some plot; I believe that's a great idea. Do not plan a whole lot of it. Paint your part of the portrait in broad strokes so that your players still have some room to add their own creativity. Rigid plots are for video games, novels and movies. Tabletop role-playing games are for collaborative malleability; Exerting conscious effort to deliberately restrict plot instead of letting the game play out robs both you and your players of a valuable experience. This is wasted time because you don't want the game to be your story. It should be the tale of everyone involved. Happy time-saving!
Companion
video
: https://youtu.be/ctEp6k0nvto


Related Articles
Editor's Picks Articles
Top Ten Articles
Previous Features
Site Map



Follow @rpgbellaonline
Tweet





Content copyright © 2021 by Leif Sutter. All rights reserved.
This content was written by Leif Sutter. If you wish to use this content in any manner, you need written permission. Contact Leif Sutter for details.