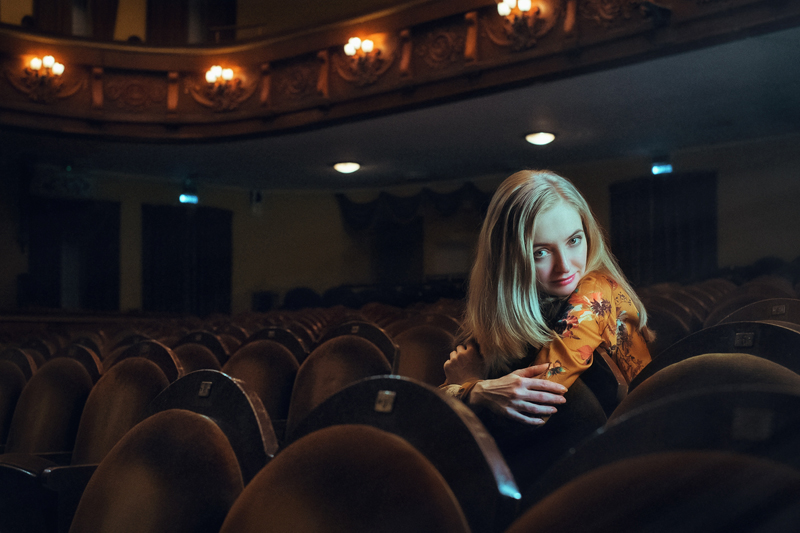 "La Cienega" is a film of thwarted expectations and unfulfilled desires. The unease felt by the characters is absorbed by the audience, as well. Argentinian filmmaker Lucrecia Martel disdains conventional narrative structure and resolution. In a hunting scene, a young boy is shown with a rifle casually slung over his shoulders. He sways back and forth, repeatedly pointing the barrel directly at the head of his companion. Martel sets up the situation and then moves in a different direction, leaving the viewer continually off-balance.

The indelible opening sequence of "La Cienega" introduces Mecha (Graciela Borges), the matriarch of a dissolute family in decline. During a summer afternoon at her once-elegant farmhouse, Mecha drunkenly stumbles by the side of the pool, holding a handful of glasses. She bleeds into the concrete tiles while the adults present, including her husband Gregorio (Martin Adjemian), remain completely unresponsive. It is Mecha's children who gingerly remove the shards of glass from her chest and transport her to the local clinic.

Also at the clinic is Mecha's cousin Tali (Mercedes Moran), whose son Luciano is being treated for a cut. (Writer/director Martel likes symmetry, if not traditional structure.) Mecha returns home and retreats to her bedroom, where Tali visits her. The two women discuss Gregorio's adulterous affairs, while he drifts in and out of the bedroom like a ghost. No one in Mecha's family does any work, and she relentlessly complains as the farm decays around her.

Martel privileges character over plot. The relationships in and between the two families are murky, like the water in the non-functional pool, and only gradually reveal themselves. Although most of the film takes place in a rural setting, Martel creates a sense of claustrophobia through her use of composition and framing. The camera stays close to the characters, only occasionally opening up to a wide-shot that exposes ceilings or the sky.

One of the motifs in "La Cienaga" is a sighting of the Virgin Mary, coverage of which is always on the families' television sets. Tali, discussing the event with Mecha, says "We each see what we can." Martel's goal is to jolt her image-saturated audience into seeing film in a new way, disrupting the traditional cinema experience so she can express her personal vision.

"La Cienaga" ("The Swamp") was released in 2001. The film is rated R for adult subject matter. In Spanish with English subtitles, "La Cienaga" is available from the Criterion Collection on Blu-Ray and DVD. It is also available on Amazon Video. I watched the film on at my own expense. Review posted on 7/26/2016.

You Should Also Read:
The Secret in Their Eyes (2009) Film Review
Jauja Film Review


Related Articles
Editor's Picks Articles
Top Ten Articles
Previous Features
Site Map





Content copyright © 2021 by Angela K. Peterson. All rights reserved.
This content was written by Angela K. Peterson. If you wish to use this content in any manner, you need written permission. Contact Angela K. Peterson for details.