Protect Your Identity And Your Valuables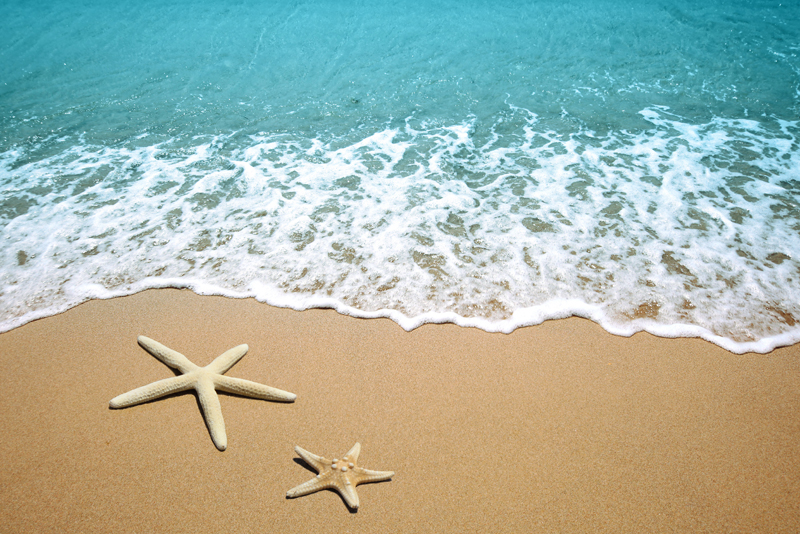 Nothing can ruin a trip away from home faster than losing, or leaving something valuable, getting your money, credit cards, or valuables stolen, or having your identity stolen. If you're like me, when I travel I'm out of my everyday routine and therefore more vulnerable to misplacing, losing, leaving, or getting something ripped off. Read on for some helpful tips on ways to protect your identity, cash and other valuables, when you're away from home.

No matter how organized I try to be when I travel, I usually still feel somewhat disorganized. I try to downsize the number of items I'll need to carry but at the same time, I'm adding things I don't normally use every day, like my camera, or my passport, and traveler's checks. I use different travel bags that become multipurpose. Instead of a purse, I carry a bag with my camera, tape recorder, notepad and normal purse items. I add a small backpack so I can carry everything I want on me in one place when I'm out for the day.

Once when I returned from a trip, and was taking the shuttle back to the long-term parking area to get my car, a poor fellow (much younger than I, I might add), on the shuttle had done what I'm always afraid of doing; he hadn't made a note of where he'd parked his car. He was in a hurry to get on the shuttle to the airport to catch a flight and hadn't paid attention to where he parked. How do you find your car when it's parked amongst a thousand other cars?

The end result is when we're out of our normal routine, with items we don't use everyday, we have to be really diligent about keeping up with everything during our travels. When we're out of our normal routine it's much easier to lose or leave something valuable, or get something stolen. Here are some tips to help you protect your ID, your cash, credit cards, camera or any other valuables:

· Make photocopies (both sides), of all the important items in your purse or wallet, including drivers license, insurance cards, credit cards, and medical cards.
· Limit the number of credit cards you carry when traveling.
· Don't carry all of your money, credit cards, or travelers checks in one location.
· Purchase a security wallet that you can wear around your neck or around your waist to carry your extra money, credit cards, etc.
· Rather than signing the back of your credit cards write, "Ask for photo ID," that way if your credit card gets stolen this may deter someone from using it, or if they do use it maybe the clerk will ask for ID and foil their attempt to use a stolen card.
· Keep a copy of the toll free numbers you'll need to call if your credit cards get stolen or misplaced.
· If your credit cards are stolen, call the three national credit-reporting organizations immediately to place a fraud alert on your name and Social Security number. Equifax – 1-800-525-6285, Experian (used to be TRW) – 1-888-397-3742, Trans Union – 1-800-680-7289. I'm going to cover more on ID theft and what to do if you're credit cards have been lost or stolen in another article.
· Never have your Social Security number printed on your checks. To reach the Social Security Administration fraud line – 1-800-269-0271.
· Make a photocopy of your passport, or passport card and carry it in your luggage.
· Always watch carefully when you give your credit card to a clerk, or wait staff, what they do with it.
· Consider using the hotel safe to store your valuables during your stay. I usually do not put things in the drawers of night tables or dressers provided because it's much easier to forget those items when you leave your lodging.
· Remind yourself frequently where your money, credit cards, car keys, passport, or valuables are located, so while you're out of your at-home routine you start forming an away from home routine. Try to keep that routine when you're away. Once you've found a location in your luggage, or in your carryon bag you like to store important and valuable items, keep using that same location so you'll always know where to look.
· Carry a cell phone even if it's a prepaid phone you only use for emergencies.
· Never leave your bags unattended. Be very cautious about letting a stranger watch over personal belongings while you make a quick trip to the bathroom. That really nice stranger and your bags could be missing when you get back.
· If you park your car in long-term parking write down the row you parked, put your keys in a safe place in your luggage or carryon bag, and make a note of this too. Make a mental note right then where you put your keys and what row your car is in. Do that three or four times until you think it's stuck. Remember it may be a week or longer before you think about it again.
· Keep a small notepad handy to make yourself notes about important items you need to remember along the way.

It's better to be safe than sorry. Taking a few precautions upfront can help prevent a stressful situation later on. Why not print this article right now and put it in your suitcase so you'll have it next time you get ready to travel.





You Should Also Read:
U.S. Passport Card Use
Senior Discounts On Travel Options
Renew Passport Six Months Before It Expires


Related Articles
Editor's Picks Articles
Top Ten Articles
Previous Features
Site Map





Content copyright © 2022 by Hazel M. Freeman. All rights reserved.
This content was written by Hazel M. Freeman. If you wish to use this content in any manner, you need written permission. Contact Hazel M. Freeman for details.