Neem Oil Systemic for Orchids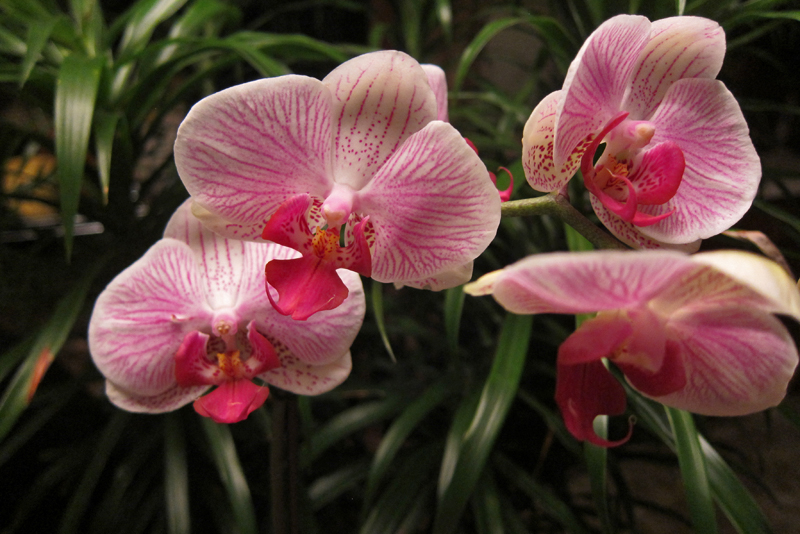 Neem oil has been used for generations in its native habitat of Southeast Asia for insect control. It is non-toxic to mammals and can also be used as a systemic when used during watering of plants. It is toxic to insects when sprayed directly on them, works as a growth inhibitor for nymphs and when used as a systemic causes the plant to become unattractive to sucking insects.
As a result of a sudden eruption of scale in my greenhouse, I decided to try it and see if it is as good as advertised. What you want to buy is the "Pure Neem Oil" which is only allowed to be labeled as a leaf polish. Many nurseries carry it and most online orchid vendors have it if you cannot find it locally. It is relatively expensive, around $9.00 for 8 ounces or .25 litres of oil. However, you only mix four teaspoons or 20 millilitres per gallon or 3.75 litres to apply the oil.
The first applications should be to every leaf, under every leaf and on the top of the medium of every plant. This is consistent with any kind of pest control measure, so it does not make Neem Oil any harder to use than any other insecticide. Since it is non-toxic to mammals, it is not necessary to wear protective clothing or eyeglasses or rubber gloves. In my opinion it is almost worth it not to have to gear up just to use the product. A couple of words of warning … it doesn't smell terribly good, somewhat musty. And it is one of those smells that lingers for a while. You will want to wash your hands and change clothes after you spray plants. Also since it is an oil, it is not good to apply when the temperatures are too warm or sun is directly on your plants. Early morning is best.
Most sources suggest that the oil will last longer if kept in a refrigerator but it will solidify at that temperature. I keep mine in a sealed plastic bag and take it out a couple of hours before I want to use it. It also will not keep once it is mixed in water with a teaspoon per gallon of liquid soap. On the bottle I purchased it says to use it within 4 to 6 hours, other sources suggest up to 8 hours. Anything that is left over can be used to pour in your pots to be taken up as a systemic by the roots.
To take control after an infestation of any kind of insect spray thoroughly ten days apart. Include all surfaces in your growing area if possible. For systemic protection use Neem Oil at the same strength in water once a week for four weeks. As always, be sure to follow the instructions on the container for amounts to use and any safety recommendations.
For further information on
Neem Oil
see the home page of IPM of Alaska.
You Should Also Read:
Hexisea
Orchid Name Tags
Orchid Growing Tips #9


Related Articles
Editor's Picks Articles
Top Ten Articles
Previous Features
Site Map





Content copyright © 2023 by Susan Taylor. All rights reserved.
This content was written by Susan Taylor. If you wish to use this content in any manner, you need written permission. Contact Anu Dharmani for details.