Safeguarding Mexico's Historical Cuisine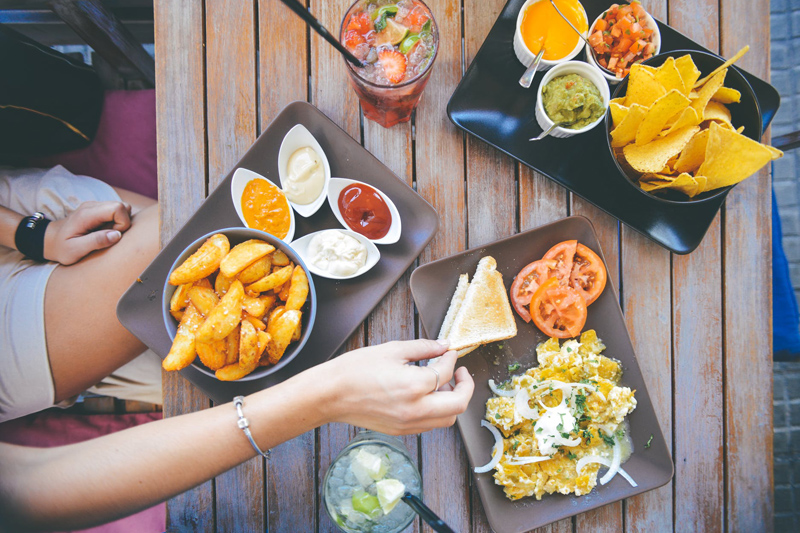 The Conservatorio de la Cultura Gastronómica Mexicana (CCGM), or Conservatoire of Mexican Gastronomic Culture, has set itself a challenging task. In a world overrun by fast food, convenience food, processed food, frozen food, tinned food, packaged food, irradiated food, genetically modified food, and "food" which has been bastardized and manipulated until it is no longer recognizable, CCGM's mission statement strikes one as quite awesome: it is undertaking "the preservation, rescue, safeguarding and promotion of usages, customs, products, cultural practices and knowledge which make up the common core which defines traditional Mexican cuisine. At the same time, the Conservatorio seeks to facilitate the expression of innovative trends which may help guarantee the continuity of this culinary heritage, with its very personal identity and unique character, in order to ensure that it is passed on to future generations" (my loose translation from Spanish). A further statement affirms the objective of safeguarding "the roots, identity and continuity of our gastronomy, as well as its advancement, in order to enable it to maintain its rank among the great cuisines of the world" – a big responsibility for Gloria López Morales, the CCGM's president and a former Director of the UNESCO Regional Office for Culture for Latin America and the Caribbean, and her board of directors, which includes renowned Mexican chefs like Alicia Gironella de Angeli of "El Tajín" and Margarita Carrillo de Salinas of "Don Emiliano", as well as Cristina Hernández de Palacio, author of "200 Years of Mexican Cuisine".

The concept of food and cooking as an integral part of a country's self is not new – food, language, music, dance, history, literature, art and folklore among others all contribute to the creation and identity of a "people". However, to see a nation's indigenous ingredients, farming practices, cooking methods and utensils as more than a dietary model, as a way of living and being rather than merely as a way of eating - and most importantly as a living legacy and gift to future generations which requires nurture and protection - is an idea which UNESCO, the United Nations Educational, Scientific and Cultural Organisation, has chosen to acknowledge as an "intangible cultural heritage": in November 2010, for the first time in its history, it awarded this designation and status to Mexican cuisine in recognition of the pivotal role which it plays in an ancestral way of life and its function within the community.

So how does one go about protecting and safeguarding a cuisine which is at once both living and historical, and preserving it as a national patrimony and part of a country's cultural heritage? CCGM has adopted a four-pronged approach to fulfil its tough and demanding mission:-

1. A specific focus on both conservation and innovation, aimed at strengthening the bond between Mexican gastronomy and commerce, the national economy, agriculture and biodiversity. Particular emphasis is placed on the cultivation of nutritious plants as well as the preservation of traditional ancestral agricultural and cooking methods.

2. The establishment of CCGM "casas" or houses which offer educational programmes and projects. The principal aim of the casas is to gather and bring together local, regional and national culinary knowledge and expertise, and then facilitate its transmission throughout the country and beyond its borders. Chefs, traditional cooks, culinary "elders", food producers and students of Mexican gastronomy all take part in conferences and seminars, practical courses, cookery demonstrations and exhibitions of artisan foods, as well as providing advice and consultancy services. The casas also act as a link between Mexican food, its cultivation and preparation, and Mexican art, crafts and culture.

3. In order to heighten awareness of Mexican food's essential role in the country's regional and national identity, CCGM organises events and produces specialist publications: for example, it is currently running a diploma course with a series of lectures entitled "The cooking and food culture of Mexican indigenous groups" – sessions cover subjects like the past and present indigenous diet, the life and daily food of the ancient and modern Maya people, and the fiestas, food and drink of the Rarámuri or Tarahumara Indians; a second parallel course looks at the history of Mexico through its gastronomy, while "El Frijol" – or "the bean", one of Mexico's numerous culinary gifts to the world - follows this Mexican staple from its earliest traces to its contemporary role in the 21st century national eating habits. CCGM is also in the process of creating a Virtual Documentation Centre on Mexican cuisine, which it plans to make accessible to anybody interested in the subject and which, it hopes, will become a living network of cultural significance.

4. Finally, CCGM is looking to award certificates of authenticity to ingredients, products, methods and establishments which fit in with UNESCO's criteria for "intangible cultural heritage".

Mexican food in all its historical and contemporary glory is certainly worthy of CCGM's herculean efforts to preserve it as a national heritage, and with an institution of this calibre on its side, I am confident of its survival!

Further information about CCGM can be viewed on its website. It is worth a visit for the photography alone (both of Mexican dishes and traditional cooks), and if you follow the "video" link, you can watch a fascinating and evocative film about traditional Mexican food and its indigenous ingredients.

You Should Also Read:
Independence Day in Mexico
UNESCO and the Cuisine of Mexico
The People of Corn


Related Articles
Editor's Picks Articles
Top Ten Articles
Previous Features
Site Map





Content copyright © 2021 by Isabel Hood. All rights reserved.
This content was written by Isabel Hood. If you wish to use this content in any manner, you need written permission. Contact Mickey Marquez for details.