Independence Day in Mexico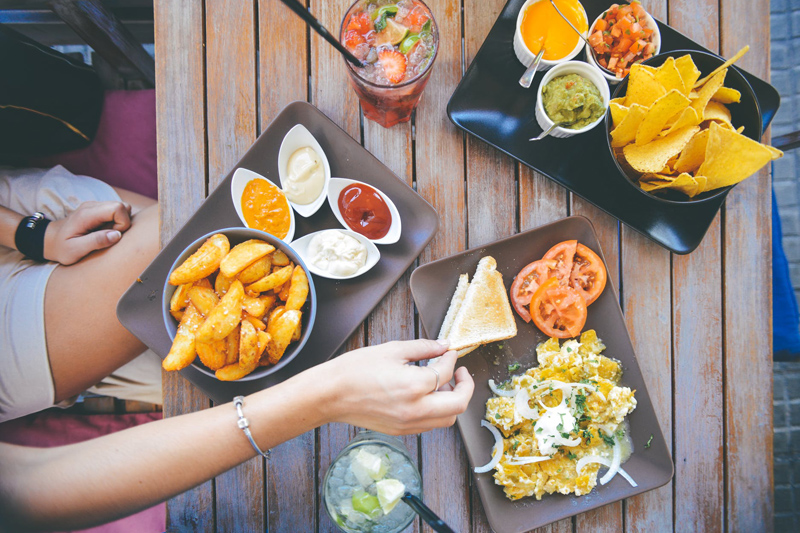 In the small town of Dolores, the church bells started to ring just before midnight on 15 September 1810. The priest, Miguel Hidalgo, a well-educated "criollo" born in Mexico to Spanish parents, was calling his parishioners not to prayer but to war, and the speech he made that night has gone down in Mexican history: with the words "muera el mal gobierno", death to bad government, and "mueran los Gachupines", death to the Spaniards, he urged the indigenous population to rise up against the oppressors and to fight for its freedom. He shouted "Mexicanos, Viva México", Mexicans, long live Mexico, and led his band of peasants, armed with nothing more than spades, knives, picks and machetes, towards Guanajuato and into combat on 16 September 1810. Thus began the war of independence from Spain and a decade of struggle and bloodshed. The priest who set the wheels in motion was captured and executed by Spanish forces less than a year later, but Mexico was finally free in 1821 - and the battle cry uttered in Dolores on that fateful date has become synonymous with Mexican liberty and independence, and known as the "Grito de Dolores" or the "Grito de Independencia". 16 September, Independence Day, is celebrated with tremendous pride, fanfare and emotion throughout Mexico, and Hidalgo's "Mexicanos, Viva México" resonates across the country.
El Águila y la Serpiente © Philip Hood
In August 1821, the victorious general Iturbide, having signed the treaty of Córdoba which finally gave Mexico its freedom from Spanish rule, made his triumphant way from Veracruz to Mexico City. He stopped off in Puebla and his short stay resulted in the creation of one of Mexican gastronomy's most famous concoctions, Chiles en Nogada, which was invented by the local nuns, probably the Augustinian order of the Convent of Santa Mónica, to commemorate both Iturbide's presence and the newly acquired Mexican liberty. I call it a concoction, because it is a strange dish! Its colours, green, white and red, symbolise the Mexican flag, and its flavour combinations are downright peculiar. It is a very seasonal dish, served in August and September, when the local pomegranates and wet walnuts are easily available, and a classical example of post-Hispanic Mexican cuisine, with its mixture of native and foreign ingredients.
The name comes from the Spanish for walnut tree, "nogal", and a proper, authentic Chiles en Nogada is a major undertaking, achievable only if you live in Puebla itself, or at least in Central Mexico, as some of the ingredients required are not only seasonal but very local: "panochera" apples, "San Juán" pears, peaches "amarillos", poblano goat's cheese, fresh hand-peeled Castilla walnuts....... However, the recipe below, although lengthy, produces a very good Chiles en Nogada indeed – but be prepared to skin the walnuts, as failing to remove the membranes produces a beige, bitter sauce; the overnight soak loosens the skins so it is not as laborious as it sounds!
Buén provecho y VIVA MÉXICO!
CHILES EN NOGADA
Serves 6
For the sauce:-
100 g/4 oz walnut halves
250 ml/1 cup milk
250 ml/1 cup double/heavy cream
75 g/3 oz fresh goat's cheese
Sea salt
For the filling:-
60 ml/4 tbsp vegetable oil
250 g/9 oz onions, peeled and coarsely chopped
6 garlic cloves, peeled and crushed
400 g/14 oz minced pork
4 cloves
1 cinnamon stick
500 g/18 oz tomatoes, skinned and coarsely chopped
50 g/2 oz raisins
50 g/2 oz pitted green olives, coarsely chopped
45 ml/3 tbsp dry sherry
300 ml/1/2 pint vegetable stock or water
1 large ripe plantain, peeled and diced
125 g/4 1/2 oz apples, diced
125 g/4 1/2 oz pears, diced
125 g/4 1/2 oz peaches, diced
100 g/4 oz blanched, toasted almonds
Sea salt and freshly ground black pepper
For the chillies:-
4 large chiles poblanos or green peppers
4 eggs, separated
30 g/1 1/4 oz plain flour + extra for coating the chillies
Vegetable oil, for frying
5 ml/1 tsp sea salt
Freshly ground black pepper
For the garnish:-
Seeds of one small pomegranate
Parsley leaves
Bring the milk to the boil, add the walnuts and leave to soak overnight.
For the filling, heat 2 tbsp of oil in a large frying pan, add the onions and garlic and cook over medium heat, stirring often, until golden. Stir in the pork, breaking up any lumps with the back of a wooden spoon, and continue to cook until nice and brown. Add the cloves and cinnamon and fry for 2 minutes longer. Tip in the chopped tomatoes, raisins, olives, sherry, stock and some seasoning, stir well, turn the heat right down and leave to cook, stirring occasionally, until the moisture has evaporated and the mixture is thick.
While the pork is cooking, heat the remaining oil in a non-stick frying pan, add the plantain and fry over medium heat until golden. With a slotted spoon, remove it to a plate lined with kitchen paper to drain. Add the apples, pears and peaches to the pan and cook, stirring often, for about 10 minutes, until the fruit starts to take on some colour.
Mix the fruit and the almonds into the pork and check the seasoning. The filling can be prepared up to this point several days ahead and refrigerated.
Drain the walnuts and peel off the skins as best you can. Place them in a food processor with the cream, cheese and a little salt and blend until smooth. Add some water if it is too thick. Set aside.
Using kitchen tongs, hold the chillies over a gas flame, turning them, until the skin blisters all over and starts to blacken. Cool before removing the skin. Carefully cut out the stem and scrape out the seeds. Spoon the filling into the chillies through the stem end.
Warm the sauce gently and have the garnishes ready.
Pour oil into a deep frying pan to a depth of 5 cm/2 in and heat it. Sprinkle some flour onto a plate. Whisk the egg whites to stiff peaks, then beat in the egg yolks, 30g of flour and the salt. Gently roll a chile in the plate of flour, place it in a slotted spoon and dip it in the batter. Transfer it immediately to the hot oil. Repeat the procedure with the remaining 3 chiles. Cook them, spooning the hot oil over them, until the batter is golden. Drain on a baking tray lined with kitchen paper.
To serve, place the chiles on warm plates, spoon the walnut sauce over them and garnish with pomegranate seeds and parsley leaves.
Buén provecho!


Related Articles
Editor's Picks Articles
Top Ten Articles
Previous Features
Site Map





Content copyright © 2023 by Isabel Hood. All rights reserved.
This content was written by Isabel Hood. If you wish to use this content in any manner, you need written permission. Contact Mickey Marquez for details.