Secrets of Jacquez, Black Spanish and Lenoir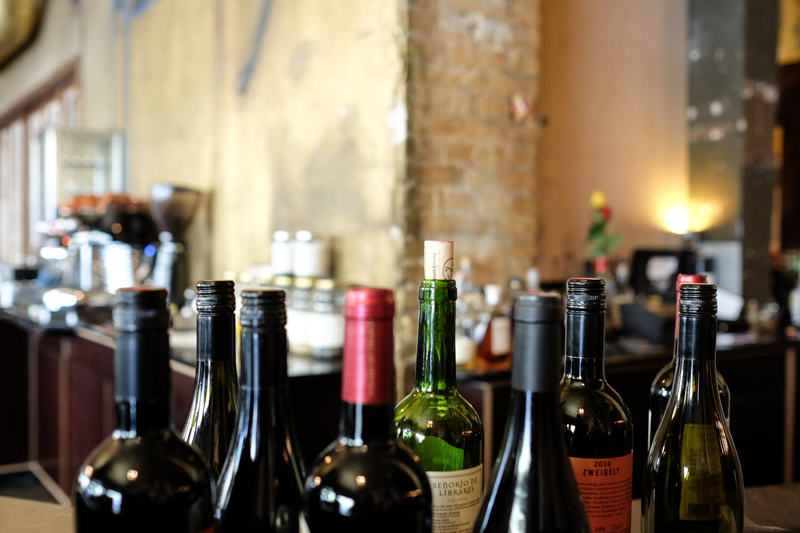 Jacquez is a grape variety that few have heard of, but it has played an important role in at least three areas. Like many varieties, it is known by more than one name and its most common synonyms are Black Spanish and Lenoir. In the United States Lenoir is the only name accepted by the TTB for varietal labelling.
The origins of Jacquez are confused: some say it originated on the island of Madeira while others say that it surfaced in 1800s America in the colonies of Georgia or South Carolina. It is a hybrid, meaning that it has parents from different vine species, Vitis vinifera (the European wine grape) and Vitis aestivalis, (the American summer grape) and it's possible there's also some Vitis cinerea in its pedigree.
Jacquez was used for making the famous dessert Maderia wine in the Portuguese island of the same name until EU anti-hybrid regulations outlawed it.
It played an essential role as a rootstock protecting vines around the world from the vine destroying phylloxera aphid, and was used to breed later more effective rootstocks.
In southern Texas today it is grown to make a deep wine because it shows resistance to another vine destroyer, Pierces disease.
This year a tenacious researcher in South Africa, Dr. Jerry Rodrigues, has been looking at DNA fingerprinting of Jacquez. Jerry commissioned a laboratory to analyse DNA of a Jacquez vine growing in South Africa that was known to have been sourced from Madeira. He then compared the results with the DNA of Jacquez held in vine libraries in France and Spain.
The results show that not only are the three not identical, but that the vines in France and Spain are related and are seedlings of the Madeira Jacquez.
Grape vines do not breed true which is why they are today propagated by taking cuttings. But it is documented that the vine breeders of 19th and early 20th Century America exchanged seeds and kept the parents name for the resulting plants. This is likely how Jacquez vines exported from America as rootstock over time show different DNA. It may also account for how Jacquez grown in different places as a rootstock seemed to offer different levels of protection from phylloxera. And it probably accounts for the different names its seedlings were given.
Dr. Jerry Rodrigues has also identified Cabernet franc as the probably Vitis vinifera parent of Jacquez.
Much more DNA analysis needs to be done to identify the Jacquez Black Spanish and Lenoir growing in the USA. Now we know they are not necessarily the same, those varieties confirmed to have resistance to Pierces disease and or phylloxera would be valuable not only for making wine in the Southern USA where Pierces is endemic, but also for breeding more resistant vines.
For detailed information on DrJerry Rodrigues DNA analysis read his report here:-
https://www.news24.com/MyNews24/south-africa-still-grows-the-original-jacquez-grapevine-cultivar-but-texas-grows-the-black-spanish-20160802
Talk about wine on our
forum
.
Peter F May is the author of
Marilyn Merlot and the Naked Grape: Odd Wines from Around the World
which features more than 100 wine labels and the stories behind them, and
PINOTAGE: Behind the Legends of South Africa's Own Wine
which tells the story behind the Pinotage wine and grape.
You Should Also Read:
The Grape Detective - Tracing Danugue
Cabernet labrusco - Making a New Grape Variety


Related Articles
Editor's Picks Articles
Top Ten Articles
Previous Features
Site Map





Content copyright © 2023 by Peter F May. All rights reserved.
This content was written by Peter F May. If you wish to use this content in any manner, you need written permission. Contact Peter F May for details.