Loose Skin from Losing Weight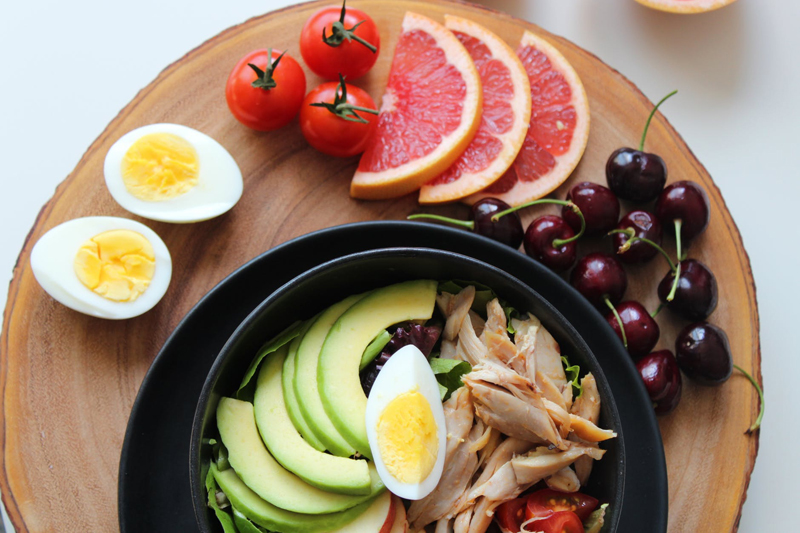 When you lose weight, your skin becomes loose and perhaps you get an 'apron' at your stomach where the bulge used to be. Is surgery the only option? Not at all! Come see a real before-and-after photo of skin shrinking in again.
Let's start with the before. I was about 120 pounds before I got pregnant. In 1989 I became pregnant with my son. I loved being pregnant! I ate whatever I had the cravings for, I didn't mind gaining the weight.
I enjoyed my pregnancy greatly - and was up to about 190 pounds or so by the time I gave birth. So that is about a 70 pound gain.
That weight didn't vanish immediately when my son was born! If you eat food to gain weight, you have to take action to lose the weight. Over the years I have gone and up and down with my weight, I have tried various styles of eating, I have exercised and not exercised. But eventually in 2004 I went on the low carb lifestyle and didn't look back.
Now I want to say that I *do* have stretchmarks. Stretchmarks are silvery lines that show where the skin expanded too quickly. So those might be minimized, but they won't go away. That's fine by me, it's a sign that I have a child that I adore :)
So here is a photo from 2004 after I'd been low carb dieting. I hadn't been "working out" exercising - but I had become much more active in regular life, so going out and doing things, dancing when my boyfriend's band played, and so on. The lighter I got, the more I felt like being active.
I drink 8-10 glasses of water a day - this is KEY to healthy skin repair. I took daily multivitamins which had A,C,D,E and Niacin. I don't smoke, and I never went "tanning". I got ample sleep every night. All of these are key to your skin regrowing properly.
Remember, your outer skin layer renews completely every 16 days or so! You get a fresh skin layer at least once a month. The dermal layer beneath has the blood vessels, elastin and collagen which provide skin structure. You need to provide a firm support layer for the dermis with lean muscle.
If you are say 140 pounds and 30% fat, then you have no muscle layer - and you have lots of fat weighing your skin down to sag. If you instead become 140 pounds and 18% fat, you will have a nice muscle layer, and your skin will be tight against it. So it's not necessarily about LOSING weight at this point - it is about becoming more healthy and building that lean muscle to support your body!
Lisa Shea's Library of Low Carb Books


Related Articles
Editor's Picks Articles
Top Ten Articles
Previous Features
Site Map



Follow @LisaLowCarb
Tweet





Content copyright © 2018 by Lisa Shea. All rights reserved.
This content was written by Lisa Shea. If you wish to use this content in any manner, you need written permission. Contact Lisa Shea for details.