Mugai Nyodai, First Woman to Head a Zen Order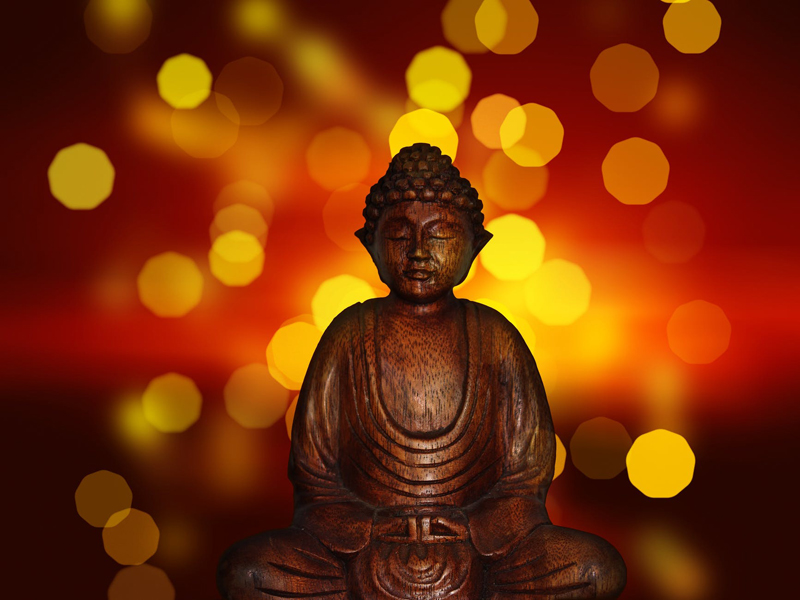 Mugai Nyodai was a 13th-century Japanese Buddhist nun credited with becoming the first Zen Buddhist Abbess. Although few details of her life are known for certain, it is believed that she was born into the Japanese warrior-class, and given the childhood name of Chiyono. As was customary for young women of her time period and class, she married and had a daughter at a young age.
At some point, she began to visit the monastery of the Chinese Rinzai Zen monk Wu-hsueh Tsu-yuan (known in Japan as Mugaku Sogen.) Although laywomen were not commonly admitted to monasteries at the time, dharma custom assured that any woman who sought Buddhist teachings would receive them. Once Mugai's husband died and her daughter was grown, she became determined to live out the rest of her life as a nun. She shaved her head, gave up all her belongings, and showed up at the doorstep of Wu-hsueh Tsu-yun's monastery, taking the name Mugai Nyodai as part of her monastic vows.
According to legend, she meditated and practiced for many years without attaining enlightenment, and became very discouraged in her practice. Then one day she was carrying a bucket of water from a river back to the monastery, in an old bucket she had worked hard to repair. She was gazing at the reflection of the moon in the water of the bucket, when the bottom suddenly fell out, spilling water everywhere, and dissolving the moon's reflection. In that moment, she realized that all of her ideas about herself and reality were nothing but false reflections like that moon, being held together like a bucket by her own delusions. She released her delusions and was awakened.
A poem she wrote about her experience has become one of the better known writings of its type. Here is a translation of her poem from the classic
Zen Flesh, Zen Bones
by Paul Reps and Nyogen Senzaki:
In this way and that I tried to save the old pail
Since the bamboo strip was weakening and about to break
Until at last the bottom fell out.
No more water in the pail!
No more moon in the water!
When Wu-hsueh Tsu-yun died, he named Mugai his successor, but this met with some resistance by the monks. Over time, she prevailed and founded the Keiaiji Convent, head temple complex of the Five Mountain Rinzai Zen Convent Association. As was tradition at the time for all monastic leaders, a statue was made of her with shaved head and monk's robes. It is now considered a historical treasure of Japan, and is kept in the Hojiin convent in Kyoto.
For more information on Mugai Nyodai and many other historical Buddhist women, try Sallie Tisdale's
Women of the Way: Discovering 2,500 Years of Buddhist Wisdom
.
You Should Also Read:
Women in Buddhism
Article on Sukhasiddhi, another historical woman lineage holder


Related Articles
Editor's Picks Articles
Top Ten Articles
Previous Features
Site Map



Follow @mommymystic
Tweet



Content copyright © 2021 by Lisa Erickson. All rights reserved.
This content was written by Lisa Erickson. If you wish to use this content in any manner, you need written permission. Contact Lisa Erickson for details.