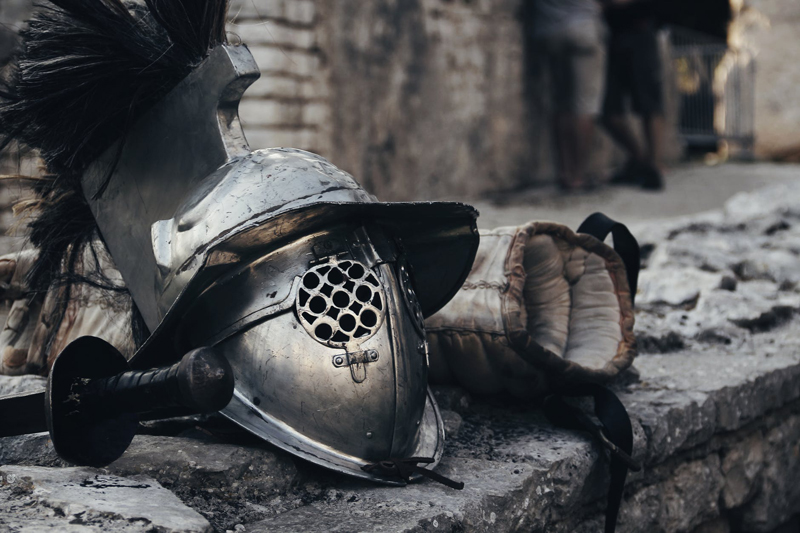 Few plots are as timeless or fulfilling as the classic "good overcomes evil." Daring heroes are made out of necessity, whether that's a dangerous rescue mission or protecting the universe from evil's latest spawn. As the GM, it's usually our responsibility to provide those circumstances so our players can be the heroes they wish to. If there's one thing about a well-made villain, it's that people love to hate them. Here's four tried-and-true archetypes to aggravate the good side of your campaign: thug, mad genius, corrupter and harbinger.

The Thug
Typically simple and straightforward, thugs can be found in dark alleys bullying anyone they deem to be less threatening than themselves. Quick, brawny, tough or some combination of the three – a thug makes for a nice short-and-sweet encounter for your heroes. Most grand schemes I've played involve some level of thug agency, even just to divert attention from the arch-villains main plot. Probable encounters include finding an assault in progress, finding information about some larger villain and rescuing an ambushed ally.

The Mad Genius
Behind many aberrant creatures, undead swarms and dangerous contraptions stands a mad genius. For whatever reason, this character isn't satisfied with the status quo and employs their terrifyingly warped intellect to change reality irreparably. That change could be as small as them ruling the world, but many mad geniuses aren't content with such limited amounts of power. A necromancer might be experimenting with ways to lord over not only life and death but the afterlife as well. Villains such as these are rarely defeated before their plan has been set into motion, which makes them all the more ripe for your players to overcome. These types are usually found at some crucial moment during their cunning schemes.

The Corrupter
A once-kind duke forces the poor to toil incessantly in a gold mine while his new adviser stands in the background. Villains who corrupt others tend to have very far-reaching goals. It's not often that they have only one or two people within their clutches, too: Entire continents may have kings who are all unknowingly taking their advice from the same entity, whose intended finale is widespread ruin. The best (or worst) aspect of these characters is that they generally start small. No one likes to be told what to do by a stranger, but we're much more amicable toward people we've come to rely on for guidance. That's when corruption is at it's worst – when we aren't even aware of it.

The Harbinger
In order for the great malevolent dragon to be awakened, someone must bring all of it's bones back to it's former lair. But who would want to do such an atrocious thing? Enter the harbinger. Sometimes they are lured by promises of power, sometimes they just want the world to end. Anytime there's something that would be so terrible that no reasonable person (good or evil) would aid it, you can count on there being at least one unreasonable person who might make it their life's goal. Villains such as these are the most interesting to place into a campaign because your players might have to ally with their greatest foes just to stop the world from ending. Nothing brings people together like a common interest.

Some of my favorite villains came from the Dungeons and Dragons 3.5 book, Elder Evils. If you're short on time then you can use those characters with a little adaptation. Happy ambivalence!
You Should Also Read:
Villain Motivators and Antagonist Intentions


Related Articles
Editor's Picks Articles
Top Ten Articles
Previous Features
Site Map



Follow @rpgbellaonline
Tweet





Content copyright © 2021 by Leif Sutter. All rights reserved.
This content was written by Leif Sutter. If you wish to use this content in any manner, you need written permission. Contact Leif Sutter for details.