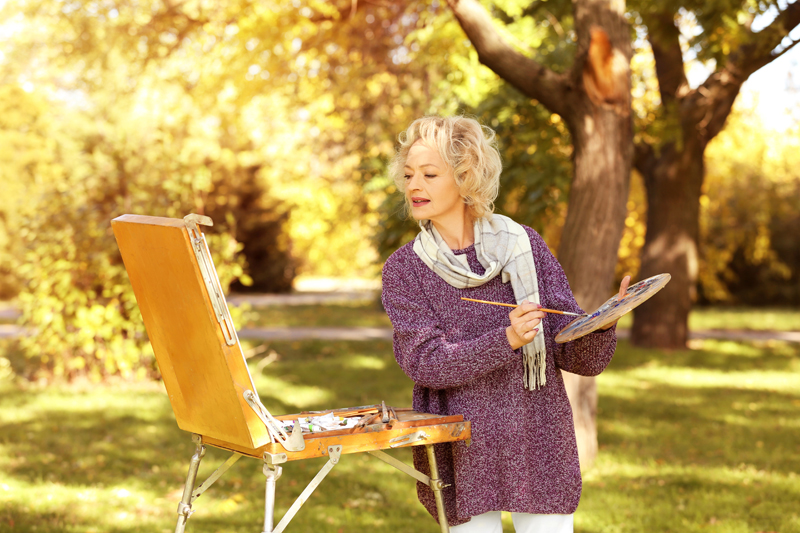 Influenza strikes hundreds of thousands of Americans each year, killing between 20,000 – 40,000 annually. Another 300,000 are hospitalized, and the toll influenza takes on the number of sick days is innumerable. While the flu can strike anyone, certain groups are at particularly high risk of suffering its potentially devastating complications; these include the elderly, children, and those with certain chronic diseases.

The overwhelming majority of deaths that occur from influenza during flu epidemics are among those at least 65 years of age. Influenza can not only cause typical flu symptoms, such as high fever, body aches,and headaches, the virus can also infect the lung tissue itself and result in severe pneumonia.

There are two major strains of influenza: influenza A and B. Due to normal 'shifts and drifts' in the make up of the virus, new vaccines must be manufactured each year. The goal of the flu vaccine is to induce a relative state of immunity to the most common strains of influenza in circulation that season. Though many people complain of 'getting the flu' after having a flu shot, what they are experiencing is a flu-like illness that is not of the magnitude of the true flu. The tried and true influenza vaccine is actually composed of inactivated influenza which is unable to cause the flu. This reaction is in some ways similar to the side effect some people get when they take aspirin and subsequently develop an upset stomach.

While the Centers for Disease Control (CDC) recommends that the best time to be vaccinated is in October and November, before the peak in influenza typically occurs, the Advisory Committee on Immunization Practices (ACIP) recommends that the vaccine be offered throughout the influenza season. Therefore, many physicians will have influenza vaccine on hand through January of 2007 or possibly later.

While the influenza vaccine has the potential to save many lives each year, it is important to understand that getting the flu vaccine does not correlate to complete protection against the virus. In other words, the rate of protection is not 100%, but it is effective enough to unequivocally be touted as a 'life-saver' for thousands of Americans. In addition, there are numerous non-influenza viruses that have the potential to cause a flu-like illness, and the flu vaccine does not protect against them. It only protects against influenza itself

In recent years, another type of vaccine against influenza has been developed, the cold-adapted live attenuated intranasal vaccine (LAIV). Basically, this vaccine DOES contain live virus, so the recipient may develop a mild flu-like illness. Unlike the flu shot, the nasal vaccine (LAIV) is only recommended for those between the ages of 5-49 who are generally healthy.


You Should Also Read:
Patient School
Centers for Disease Control


Related Articles
Editor's Picks Articles
Top Ten Articles
Previous Features
Site Map





Content copyright © 2021 by A. Maria Hester, M.D.. All rights reserved.
This content was written by A. Maria Hester, M.D.. If you wish to use this content in any manner, you need written permission. Contact Patricia Villani, MPA, PhD for details.