Illusion in Art - Dreams + Trompe l'Oeil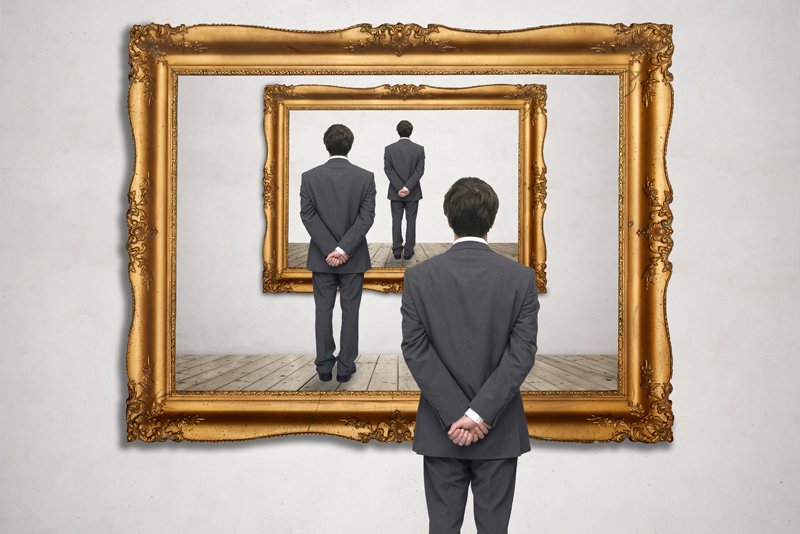 Sigmund Freud said the unconscious is represented in dreams. The Surrealists pioneered this maverick movement which led to trompe l'oeil in fine art and street art. I'll discuss their influences.

Albert Einstein said, "Reality is merely an illusion, albeit a very persistent one." How the illusion of reality transfers to the world of art can be seen in varied forms.

Begun in 1924 in Paris by poet and critic André Breton, his manifesto of Surrealism began the cultural movement that combined dreams, fantasy, and reality.

Notable Surrealist artists such as: René Magritte, Salvador Dalí, Pablo Picasso, and Max Ernst have captured our imagination and hearts.

Magritte's 1964 painting, "The Son of Man" shows a man in a trench coat, wearing a bowler hat, standing in front of a wall overlooking the sea. The oddness comes in the green apple that intentionally blocks the face of the subject from the viewer's sight.

Magritte said about this painting in a radio interview in 1965, "This interest can take the form of a quite intense feeling, a sort of conflict, one might say, between the visible that is hidden and the visible that is present." One can only 'imagine' what the man's face might look like.

"The Son of Man" would influence Norman Rockwell's painting, "Mr. Apple" (1970) where a man's head is replaced (not hidden) by a red apple.

Magritte's work is so revered, in the 1999 version of the delightful movie, "The Thomas Crown Affair," men wearing trench coats and bowler hats move around a museum to befuddle the police.

The French term "trompe l'oeil" means to "deceive the eye." This illusion in art has inspired not only contemporary artists, but can be found much earlier.

A fine example of linear perspective is the Gubbio Studiolo (1478-1482) from the Ducal Palace, Italy which can be seen at the Metropolitan Museum of Art, New York. Using the wood inlay technique of intarsia, this artisan workshop shows cabinets that 'appear' to be open or closed. This is truly one of my favorite 'must sees' when visiting the MET.

Fast forward to the 21st c - street art (pavement drawings) created in 2D, usually in the medium of chalk, makes the work 'appear' as 3D - but only when viewed from a particular angle.

Fine art murals (in chalk or paint) can combine the styles of photorealism and perspective photography to create an optical illusion by placing the subject matter in a way that it 'appears' further, closer, larger, or smaller than it really is.

American artist Ron Isaacs has cleverly created an 'art dress' by using only birch plywood and paint. This vibrant green dress adorned with foliage, called "Into the Garden," is quite illusionary (and brilliant).

Rather than suggesting that you 'beware of the sleight of hand', I recommend embracing it!

You can own the book, "Pavement Chalk Artist: The Three-Dimensional Drawings of Julian Beever," available here from Amazon.com.



Related Articles
Editor's Picks Articles
Top Ten Articles
Previous Features
Site Map





Content copyright © 2022 by Camille Gizzarelli. All rights reserved.
This content was written by Camille Gizzarelli. If you wish to use this content in any manner, you need written permission. Contact Camille Gizzarelli for details.