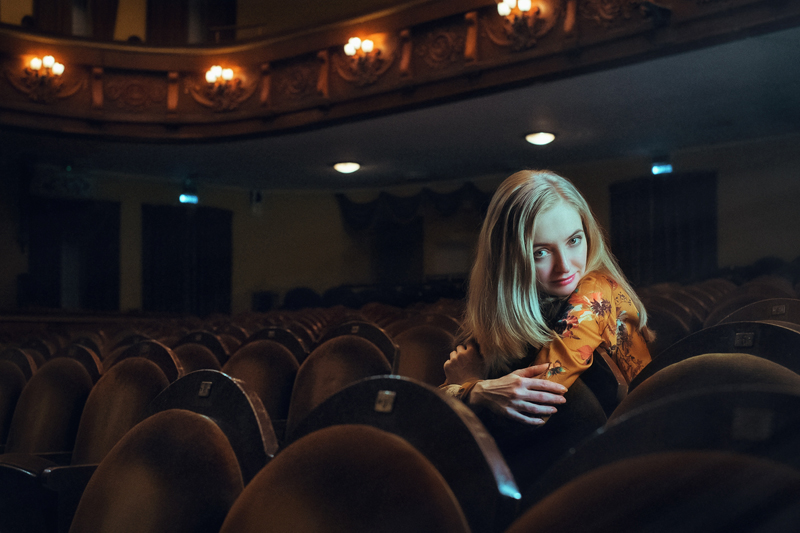 "Three Worlds" is a contemporary, urban drama that presents an unromantic view of Parisian city life. Similar in concept to "Crash" (2004) and "Lantana" (2001), a disruptive event occurs, setting off a chain reaction in which people of disparate backgrounds collide. In "Three Worlds", that event is a hit-and-run accident. By fleeing the scene, the driver jeopardizes the privileged life he has worked diligently to attain.

Alan (Raphael Personnaz), the ambitious son of a cleaning woman, is set to marry the boss's daughter and inherit the business. On the way home from his bachelor party, he makes a fatal driving error and hits a pedestrian. His two passengers convince him to leave the scene. Unbeknownst to them, Juliette (Clotilde Hesme) witnesses the scene from her balcony. She contacts the victim's wife Vera (Arta Dobroshi) who, like her husband, is an undocumented immigrant from Moldova.

Vera is afraid to press charges, so the persistent Juliette tracks down Alan herself. She demands Alan pay restitution and he agrees. Juliette, unexpectedly, feels compassion for Alan and begins a clandestine relationship with him. Alan's life begins to unravel as he steals from his business to pay Vera and her family threatens to retaliate against him with violence.

Raphael Personnaz, who resembles a young Viggo Mortensen in this film, plays Alan with a desperate credibility. He lost weight for the role, so Alan's physical fragility mirrors his mental state. As Personnaz reflected in 2012, "You might say the character is a coward, but things are so complex, and in any case, that choice changes his entire existence. It changes his beliefs and it leads him onto a difficult road to redemption."

Clotilde Hesme and Arta Dobroshi also deliver believable performances. Dobroshi is particularly good in the scene where she expresses righteous anger at the doctors who want her husband's organs for donation. First France kills my husband, she asserts, and then it wants to cut him up and distribute the pieces.

Catherine Corsini is an experienced director, and she maintains dramatic tension throughout the film. She also co-wrote the script which, as numerous critics have noted, contains some weaknesses. The speed with which the pregnant Juliette makes love to Alan is quite implausible, for one. The strength of the film is its examination of guilt and innocence. As in a Pagnol novel, there are secrets and evasions, and no character is completely innocent.

"Three Worlds" was originally released in 2012. This film was not rated by the MPAA. It has some profanity and one sex scene. In French with English subtitles, the film is available on DVD. I watched "Three Worlds" at my own expense. Review posted on 1/23/2016.

You Should Also Read:
The Lesson Film Review


Related Articles
Editor's Picks Articles
Top Ten Articles
Previous Features
Site Map





Content copyright © 2021 by Angela K. Peterson. All rights reserved.
This content was written by Angela K. Peterson. If you wish to use this content in any manner, you need written permission. Contact Angela K. Peterson for details.