A Teacher's Guide To Show and Tell Themes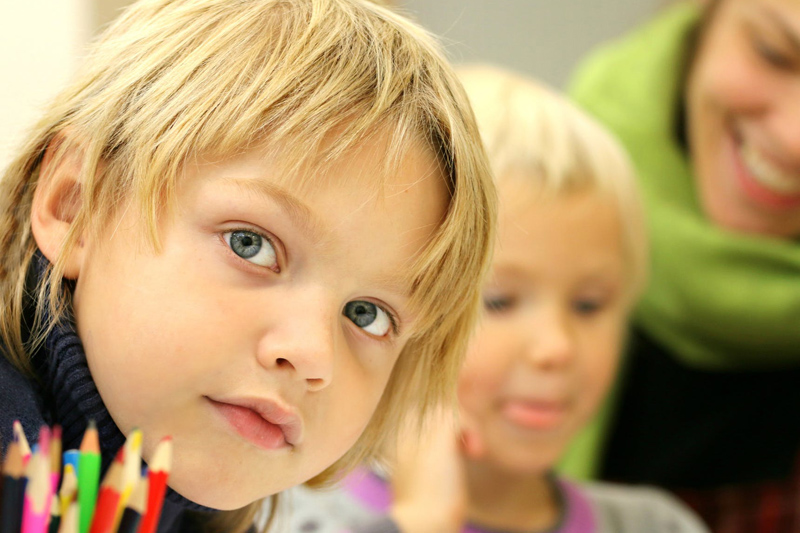 Sharing, otherwise known as show and tell, is a widely popular event with the preschool crowd. In many preschools outside toys and belongings are banned so that they don't get lost, broken, or cause a fight. So, when given the opportunity to bring something special, preschoolers love getting to bring a piece of their "home life" to their school environment. As a preschool teacher, you never know what might show up for show and tell. An exotic pet? A baby sibling? An electric guitar? Some parents dislike sharing time because they feel pressure to out-do one another. You can easily alleviate parent stress and the fear of the unknown (like a huge tarantula—eek!) by setting monthly themes for your sharing time.
The following ideas have been aligned with monthly observances. For a full list of weekly and daily national observances, please refer to the link at the bottom of the article.
September
National Fruits and Veggies Month: Have children bring in their favorite fruit or vegetable and a kid-friendly recipe that involves that fruit or vegetable. Compile a recipe book and distribute to all families.
October
National Book Month: Assign each child a different sharing day. On their specified day they will bring in their favorite book from home and get a chance to explain why it is their favorite book. Then read the book aloud.
November
Military Family Appreciation Month: Give your students the chance to honor a military family if they know one. They can create a small poster board including pictures and details about the family.
National Novel Writing Month: Along with the help of their parents, have your students create a book on any topic they wish. Help them read it during sharing time.
December
National Tie Month: Give your child a tie template. At home they will create a tie that represents their favorite things. Or, you could have them turn it into a Christmas wish list if that would work with your group of students.
January
International Creativity Month: Have your artists create any type of artistic masterpiece they want. Painting, drawing, collage, jewelry, paper mache…truly endless options.
February
Responsible Pet Owner's Month: Let your students bring in their pets and describe how they are responsible owners. If your students do not have a pet, they could bring in a relatives pet or they could create a poster board of the pet they hope to get some day.
March
Music In Our Schools Month: Students can bring in their favorite instrument (toy, real, or homemade) and perform for their classmates.
April
National Kite Month: Students will create a kite (or give your students a kite template) to tell about their family... They will decorate the kite with photographs, drawings, and words to describe their family. They will present their kite to the class.
May
National Physical Fitness and Sports Month: Have your students share their favorite sport of physical activity. For example, if jumping rope is their favorite activity then they can bring in a rope and demonstrate.
June, July, and August are typically a lot of times summer vacation for preschools in the US. If you are in session and need ideas, check out the link below. Don't forget to alter these ideas to fit the needs of your group of students.
List Of Monthly Observances


Related Articles
Editor's Picks Articles
Top Ten Articles
Previous Features
Site Map





Content copyright © 2021 by Amy Tradewell. All rights reserved.
This content was written by Amy Tradewell. If you wish to use this content in any manner, you need written permission. Contact Amy Tradewell for details.