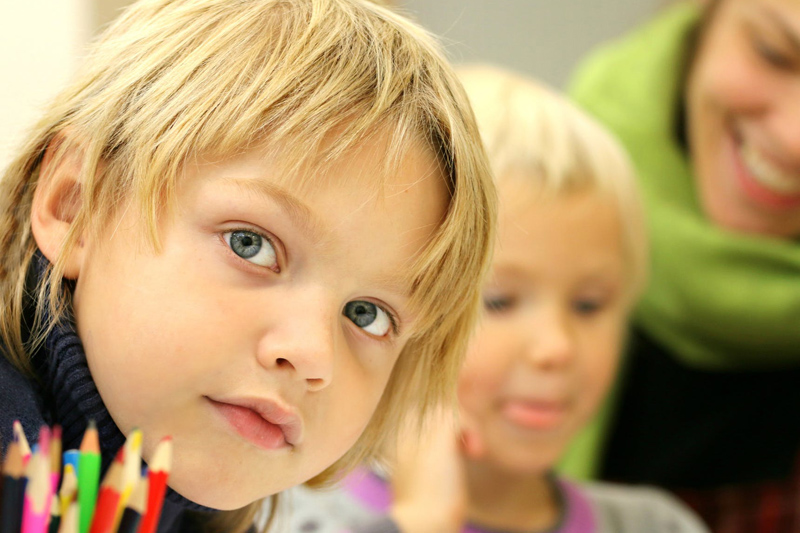 It´s never too early to start exposing your kids to pre-reading activities. Find an activity and try it out today!
6 Skills That Predict Success in Literacy


Early literacy encompasses all that children know about reading and writing long before they can read and write. Did you know that there are 6 early literacy skills that predict future literacy success? Read on to find out which skills may predict your child's future success.
How To Teach Your Preschooler the Alphabet


Learning letters and letter sounds is a very important preschool and kindergarten milestone. Do you know how to teach your child this necessary skill? Read on for some ideas.
Learning Styles In Kids


Every person, adults and children alike, learn differently. Do you know how your child learns best?
Making French Toast With Your Preschooler


Make delicious french toast with your preschool while incorporating language and literacy concepts.
Movement Based ABC Activities


Teach your kids the alphabet and letter sounds with these 3 fun activities.
Movement Based Letter Recognition Activities


Check out these engaging activities to teach your child letter names and letter sounds.
Movement Based Word Segmentation Activities


Word segmentation is a very important pre-reading skill. Teach your child how to segment words with these movement based activities.
Phoneme Matching - A Phonemic Awareness Skill


Mastering the skill of phoneme matching helps kids hone their skills of hearing and working with the individual sounds of words which is the basic premise of phonemic awareness. Building up these key skills early on will dramatically increase the ease in which your child learns to read.
Preschool Early Literacy Activities


Early literacy skills are a crucial piece to this puzzle! The skills they gain and develop now can, and do, predict their future success in learning to read and write. This article will focus on activities you can do with your child to build these critical skills.
The Importance of Print Concept Skills


Research has shown a direct correlation between a young child's print concepts skills and their future success in reading, spelling, and writing. Read to find out how you can teach your child these important skills.
Understanding Reading Terminology


Are you overwhelmed at the thought of teaching your preschooler how to begin reading? The process can seem daunting if you are unfamiliar with key reading terminology. Come and learn what key reading terms mean along with some simple activities to develop these early literacy skills.
Using Children's Books For Learning


Reading books is a favorite past time for many preschoolers. Does your child have a favorite book that you read repeatedly? Use your child's favorite book as inspiration for a "day of fiction" to put a new spin on their most cherished book.
Why Is Rhyming Important?


Without a doubt rhyming is a fun childhood game, often bringing on giggles and squeals as silly nonsense words are created. Still, the question begs to be asked: does rhyming serve an academic purpose? Or, is it merely a fun way to pass the time and be silly?
Editor's Picks Articles
Top Ten Articles
Previous Features
Site Map
Content copyright © 2018 by . All rights reserved.
This content was written by . If you wish to use this content in any manner, you need written permission.
Contact Amy Tradewell for details.