Winter Wellness Fact or Myth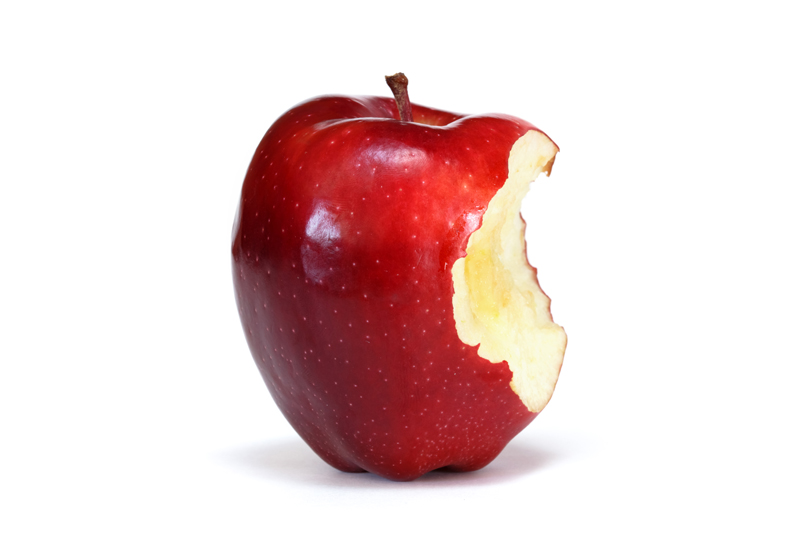 When it comes to the common cold and flu everyone has a home remedy. In recent years, many have tried herbal, homeopathic or other folk remedies to protect their health during the winter. How does one know what will work and what remedies are simply myths?
Deralee Scanlon, R.D., is here today to help answer questions about winter wellness facts and myths. She has more than 20 years of expertise in digestive and herbal health, dietary supplements and successful aging. She is a published author and has made more than 600 media appearances as a nutrition authority on local and national television and radio stations nationwide. Deralee holds a Bachelor of Science (BS) Degree in Food and Science at California Sate University of Los Angeles and R.D. credentials from the American Dietetic Association. She is currently pursuing a Masters of Science (MS) in Holistic Nutrition.
Victoria:
Deralee, thank you, for taking time from your busy schedule to help answer some common questions about winter wellness. So let's get started. Can exposure to cold weather cause illness?
Deralee:
There is no scientific support that shows exposure to the cold negatively impacts health. During winter, people tend to spend more time indoors and that may actually be the culprit. Staying indoors in poorly ventilated areas facilitates the spread of germs from person to person. Also, central heating may dehydrate the body and negatively impact immunity.
Victoria:
Is hand washing our best line of defense against getting sick?
Deralee:
Frequent hand washing is often one's best defense. For the best results, wash your entire hand using warm water and soap and don't forget to clean under your fingernails! Be sure to wash for at least 10 seconds. If a sink is unavailable use an alcohol-based hand sanitizer.
Victoria:
Is vitamin C the magic bullet against the common cold?
Deralee:
Vitamin C plays a vital role in many immune functions. The need for vitamin C increases under periods of stress, such as not getting enough sleep, allowing too much time to pass between meals and snacks and during an infection, because it is more rapidly depleted during these times. Vitamin C also works closely with other vitamins in the body, like vitamin E. Both vitamins C and E enhance immune function by suppressing free radical reactions, which can lead to inflammatory substances that suppress the immune system. Vitamin C is also important for the formation of collagen (connective tissue), helping maintain healthy gums and helps improve the absorption of iron from foods in the diet.
Victoria:
Can drinking lots of fluids help lessen the impact of a cold or flu?
Deralee:
Yes, drinking plenty of fluids, especially water, can help flush your system and help keep you hydrated. A typical healthy adult needs 8 eight-ounce glasses of fluids each day. Green tea, one of the world's most popular beverages, is also a good choice as it is an antioxidant and helps fight free-radical damage.
Victoria:
What about chicken soup? Can that help cure a cold?
Deralee:
Homemade chicken soup will not cure a cold but it can help alleviate some of the annoying symptoms that accompany a bug. Studies show that chicken soup, or any hot soup for that matter, can soothe sore throats and coughs and may inhibit inflammation of cells in the nasal passage. A sulfur based amino acid, known as cysteine aids in the process of thinning the mucous, which promotes its secretion from the body.
Victoria:
Is there any truth to "starve a fever, feed a cold"?
Deralee:
Actually, proper nutrition is important in both cases. To stay healthy through the winter eat antioxidant-rich fruits, such as blueberries, and colorful vegetables that contain phytochemicals, such as spinach and red peppers, for a super immune system boost.
Victoria:
Can herbal remedies, such as Echinacea, be helpful?
Deralee:
Yes, science supports the use of certain herbs as natural immune-stimulators. Echinacea is the most well-known and most studied immune-boosting herb. In addition, Andrographis, often referred to as Indian Echinacea, is also a powerful immune-booster. Both Echinacea and Andrographis can be found in
TriMune
. This easy-to swallow tablet also contains zinc and vitamin C to support overall health and well-being.
Victoria:
My friends mother used to make hot totties that included a shot of alcohol, Are such home remedies beneficial?
Deralee:
When feeling under the weather, its best to limit your alcohol intake as it may dehydrate the body. Also, heavy alcohol use can harm the liver – one of the body's primary detoxifying organs.
Victoria:
What are steps that can be taken to prevent colds and flu?
Deralee:
To stay healthy through the winter, I recommend these additional tips:
* Avoid Touching Your Eyes, Nose or Mouth: Germs can easily spread from your hands to your eyes, nose and mouth.
* Clean Your Shared Spaces: Remember phones, keyboards, steering wheels, doorknobs, office equipment and other items are often used by several people in one day. Keep those areas clean and sanitized. Additionally, don't share eating utensils, drinking glasses, towels or other personal items.
* Don't Smoke! Smoking and even being around smoke profoundly zaps the immune system. Smoke dries out your nasal passages and paralyzes cilia, the delicate hairs that line the inside of your nose and lungs, which help keep germs out of the body. Experts contend that one cigarette can paralyze cilia for as long as 30 to 40 minutes.
*Get Proper Sleep: The average adult needs at least 8 hours of sleep each night. Sleep helps the body reduce stress and rejuvenates the immune system.
Victoria:
Where can my readers go for more information?
Deralee:
For more information about winter wellness, visit the Nature Made Wellness Advisor
click the "Wellness Topics"
tab at the top of the page.
Victoria:
Thank you, Deralee!
Deralee:
It has been my pleasure!


Related Articles
Editor's Picks Articles
Top Ten Articles
Previous Features
Site Map





Content copyright © 2022 by Victoria Abreo. All rights reserved.
This content was written by Victoria Abreo. If you wish to use this content in any manner, you need written permission. Contact Victoria Abreo for details.