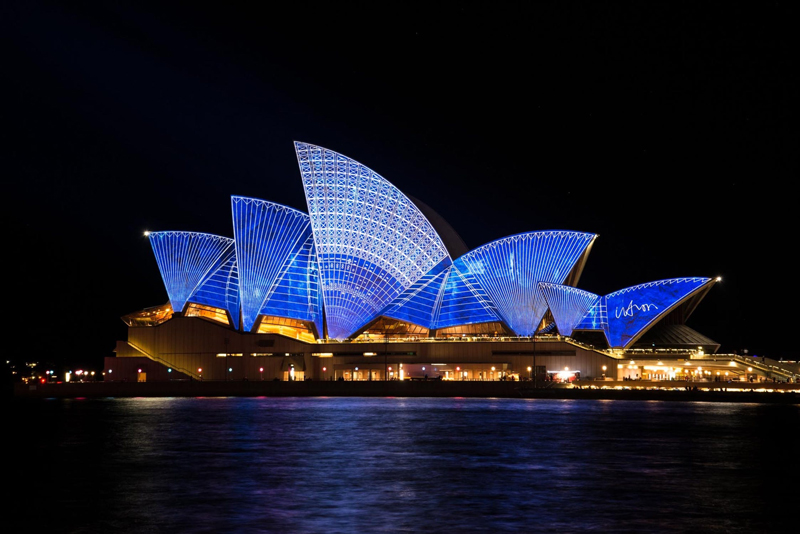 Though the official language of Australia is English, Australian are equally notorious for their use of slang. While some, like "gidday" and "fair dinkum," are fairly well-known outside of Australia, many tourists struggle to understand what is being said. And it's especially important to understand what is being asked of you when your newfound friend at the local pub tells you it's your turn to "shout."
Australian slang, like all slang, is constantly evolving and changing. While the list below includes a lot of common slang, it is by no means complete.
Continued from last week's article: here is D-I
[See
A-C
D-I
J-M
N-R
S-Z
]
D
dag - basically a nerd or even a little worse (also a dag is a clump of poo suck on the woolly bottom of a sheep)
damper - Traditionally, unleavened bread baked in the ashes of a fire. The name
comes from the practice of damping the fires so the bread can be cooked in the
glowing embers.
dead-set - absolute; true; genuine. "He's a dead-set mate."
digger - Originally a miner in the goldfields, now used to refer to an Australian particularly servicemen who are fighting or peace keeping overseas.
dill - a simpleton or a fool
dilly-bag - a small woven bag carried by Aboriginal women. Often used to describe a small bag of any sort.
dingo - native dog
dob - tell on, tattle, inform on. "A bloke wouldn't dob in a mate."
dobber - an informant who has "dobbed in" someone.
Down Under - Australia.
drongo - A real fool or moron.
drover - a person who herds stock or sheep over a long distance
spit the dummy - to lose one's temper
dumper - the bane of all surfers, a dumper is a large wave that tosses you around, usually resulting in a mouthful of sand;
dunny - originally an unsewered toilet at the bottom of the garden, now used
generally for the toilet
E
earbasher - someone who talks endlessly; a bore
Esky - brand name but now used generically for a cooler to carry drinks & food to barbies & parties.
F
fair dinkum - true, genuine; an assertion of truth or genuiness. "It's true, mate, fair dinkum."
fair go - a chance, an equal opportunity. "Give us a fair go, Bruce."
first cab off the rank - to jump at an opportunity; be quick off the mark
flat out - very busy. "He's flat out like a lizard drinking."
floater - A meat pie in a plate of soupy peas and gravy
footy - refers to either Rugby League, Rugby Union, or Australian Rules football.
fossick - originally meant to search or pick around for gold or gemstones, but is now used in the more general sense of searching for something
Fremantle doctor - cool breeze that blows in off the Indian Ocean during the hot summer months of December to March. You will often hear cricket commentators when there's a match on at the WACA say, we're waiting for the doctor to cool things down.
Frog and Toad - rhyming slang for road. "Let's hit the frog and toad." - let's leave
furphy - originally the brand name of a water-cart, but now means a rumour or phony story
G
galah - native bird with a grey back and a pink front. Also, a fool. "You're a bit of a galah."
garbo - garbage man
G'Day - Good Day.
The Ghan - nickname for the Afghani camel drivers who helped open up the Outback. Also, the name of the long distance train running from Adelaide to Darwin.
give it a burl - give it a go, have a try
googie - an egg. "full as a goog" - to be drunk or having overeaten
going like the clappers - going very fast, working real hard
greenie - a mildly derogatory term for a conservationist
grouse - very good. "That's a grouse pie floater."
grog - General name for alcohol. "grog-on" or "grog-up" - drinking party
gum tree - Eucalyptus tree. There are many different types. to be "up a gum tree" means you are in trouble
gutless - lacking courage. "He's a gutless wonder."
H
hard yakka - hard work
to give heaps - to give someone a hard time
heart starter - the first alcoholic drink of the day
hoon - a lout. Also, to hoon around.
hooray - Goodbye, so long. Also, Hooroo!
Howzat! - How's that! Request for approval. In cricket it's used to request
dismissal of a player.
I
iceberger - someone who swims during winter in unheated water, usually in the
ocean. Members of the Bondi Icebergs Club are well known for their mild winter
frolics in a sea water pool filled with blocks of ice.


Related Articles
Editor's Picks Articles
Top Ten Articles
Previous Features
Site Map





Content copyright © 2023 by Judie Bellingham. All rights reserved.
This content was written by Judie Bellingham. If you wish to use this content in any manner, you need written permission. Contact Judie Bellingham for details.