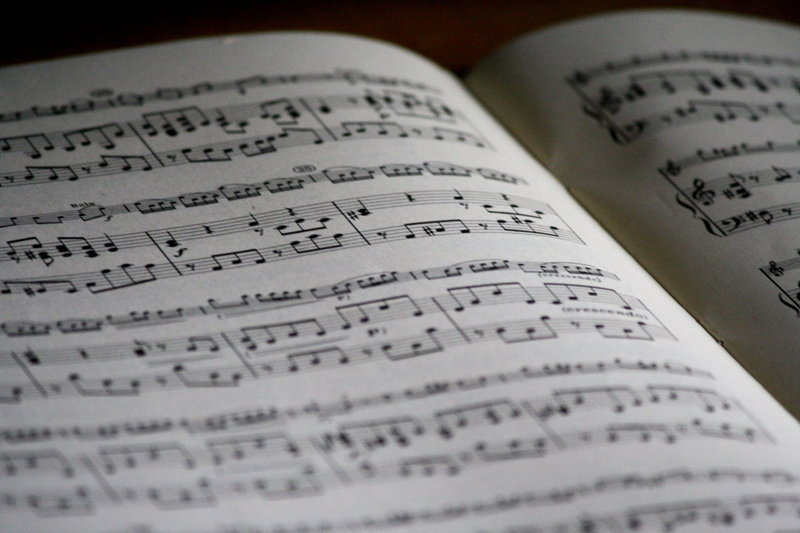 So I'm rushing at break neck speed to get to my next interview at Gospel Music Association Week. If you have ever been to GMA you know that things can go back to back all day and you look up and you have done 10 interviews in two hours. You talk to so many artists and you talk about so much stuff that it is hard to keep up sometimes. Luckily for me this next interview was not going to be hard for me to remember at all. This one was early in the morning and with one of my favorite artist Kevin Max. To top it off Nashville Publicity, the powerhouse PR firm putting this interview together was offering free Krispy Kreme Donuts so I was not going to miss out on that.
So as I was saying...I'm practically running to this interview and I get to the media suite and walk right pass the man I'm suppose to interview. There standing in the doorway chillin' is Kevin Max with a brown fedora on his head, shoulder length blond hair, a satin-looking shirt and a pair of jeans. Even though there are plenty of pictures with him in a hat, I was looking for the short cropped spiked hair that was on his "The Imposter" CD.
(Imposter Review)
That was why I walked right passed him. Thank goodness for Brian Mayes who kindly introduced me to Kevin who immediately and warmly shook my hand. We found a corner to chat about everything and anything. I found him to be just as funny, open, real and kind as I expected him to be and like I thought...this was an interview to remember.
Kevin Max has been singing for quite some time and as a member of dc Talk he has experienced it all. As one-third of dcTalk, he has sold over 8 million records worldwide, won four Grammy Awards, and had a Top 40 pop hit with "Just Between You and Me" which was in rotation on MTV and VH1.
He has also had his share of challenges and experienced a heartbreaking divorce a few years ago. On his last solo project "The Imposter"- which was the long awaited follow-up to his first solo album, "Stereotype Be" he displayed the rocker flavor that is Kevin Max and penned deeply personal songs that talked about the hidden person within and our fleshly nature.
Now he is bringing a blues, funk persona on his next project "The Blood" and he wants to show unity for all types of music through this latest project.
Christian Music@Bellaonline
So how have things been going for you here at GMA?
Kevin Max
Well I have been here at GMA so many times that it just feels like a conference. The cool thing is that I see a lot of old friends and it's been a great time doing the shows and stuff.
CM@B
So tell me about your project?
KM
Infinity Music and I have teamed up and we are putting out this project called "The Blood". It's songs that really haven't seen the light of day but maybe somebody has heard them before. We are going back to like Blind Willie Johnson and the Kings of Harmony.
CM@B
So I'm sure "The Blood Will Never Loose It's Power" is on there?
KM
(Smiling)
That is probably the only hymn that is on there but I've got a song called "God Moves on the Water" by Blind Willie and the Kings of Harmony "The Lord is My Sheppard" which sounds like an old hymn but is really a bluesy kind of rock song is on there.
CM@B
Wow what made you go into this direction instead of the whole rock thing that we are use to hearing from Kevin Max?
KM
To be totally honest with you I feel that rock and roll the stuff that I grew up listening to, everything from Led Zeppelin(which covered Johnson's "Nobody's Fault But Mine") to The Rolling Stones was influenced by the blues and by old old gospel songs. The music that came out of post slavery times affected all of music.
CM@B
Exactly and it really doesn't get enough attention.
KM
Yeah that's why as a white guy...
CM@B
A funky white guy...
Laughter
KM
Yeah...but that's why it is kind of like with African-American culture it's like 'Hey what are you doing' type of thing but I appreciate that.
CM@B
Yeah we can be protective of our music and culture for sure.
KM
The truth is I'm very sensitive to it but it's something that I've always wanted to do. Not because I know I can sing it (blues music) but because I really believe that it is the music that really changed (our) culture. We are getting like Mavis Staples to come out on it and primarily we are putting together a band that can re-create it. I've got a blues guitarist that is just phenomenal a guy name Dave Perkins who use to play with Bob Dylan. We are also doing some modern songs. We are doing a Stevie Wonder song called "They Will Go When I Go" and we are doing a Prince cover called "The Cross" on the project. I think this is a record that women will like because it's got a lot of emotion on it. It's sexy too.
CM@B
I want to touch back on your last project "The Imposter" that song kind of hit home with me in regards to that fake person living inside. A lot of times we put up this front especially when you are a writer or singer for that matter. People think this is a glamour filled life and you have to be careful not to fall into the thought pattern. Did you deal with that during your dc Talk days?
KM
Yeah in the first record Stereotype Be the whole theme of that record was trying to find yourself. The Imposter was all about coming to grips with that flesh part of ourselves that is all about the flesh. I got that from Brandon Manning because he was very instrumental and during the Jesus Freak tour and the Supernatural tour he would do retreats with us for two or three days.
CM@B
You need that because people don't realize that there are groupies in the Christian Music tour circuit too? Oh Kevin...I love you and I love your music. (said in my best groupie impression) You need a retreat from that as often as possible.
KM
Yeah I've seen a few of them.
Laughter (Kevin starts blushing right here)
KM
The truth is everybody knows that I love women and I've kind of struggled with that for my whole life, but I've found a woman that I absolutely believe 100 percent is my partner for life.
CM@B
That's wonderful! How long have you been married?
KM
I've been married for two and a half years. We have a little girl (London Ava Kay Max) and another one on the way...a boy this time. We are going to name him Wilder Liam Max.
CM@B
That's cool. Now besides people saying of this new project this is great music, what do you hope to accomplish with it?
KM
Bringing us together. It's about time that we just kind of got rid of all the weirdness. It's been a long time coming.
Sounds good to me! To learn more about Kevin Max log on to
www.kevinmax.com


Related Articles
Editor's Picks Articles
Top Ten Articles
Previous Features
Site Map





Content copyright © 2021 by Candace Walker. All rights reserved.
This content was written by Candace Walker. If you wish to use this content in any manner, you need written permission. Contact Candace Walker for details.