About Hairpin Lace Crochet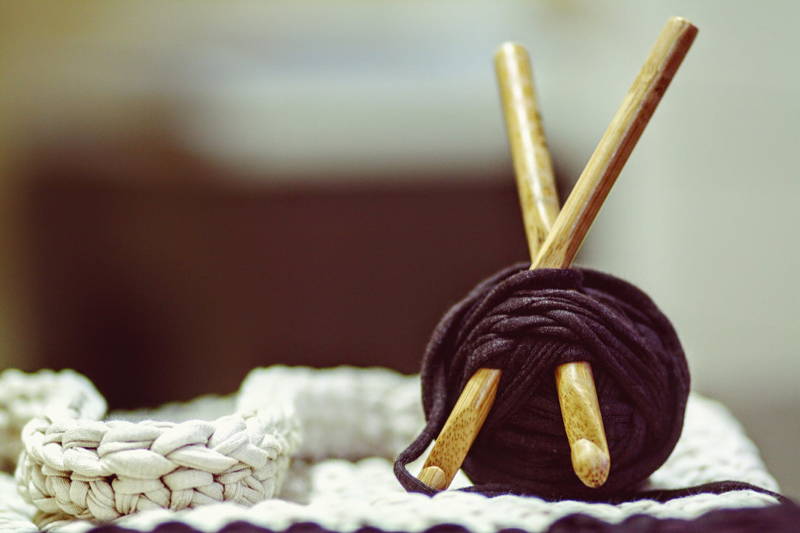 The long-established crochet technique known as hairpin lace or hairpin crochet (historically called fork work) has come and gone in popularity as new generations of crocheters have "discovered" the method. It has appeared in many modern crochet publications and websites with contemporary designers creating beautiful patterns everyone wants to make. For step by step instructions on how to make hairpin lace, see the related links below.
No one knows for sure when the technique was developed or who was the first to discover it. However, publications from the late 1800s have referred to it as 'Old Fashioned Hairpin Lace'. Therefore, even then, it was thought to have been around for awhile.
The hairpin crochet technique produces strips of crochet. These strips can be used, as is, to form edgings or you can join them together in a variety of different ways to produce various textures and patterns. Many different effects are possible using different weights and textures of yarn, as well as adjusting the width of the hairpin lace loom.
Different Hairpin Forks. Image is public domain.
When hairpin lace was first discovered, a real hairpin would have been used for the technique; and still can be if you're up to the challenge. The yarn would have been a very fine thread worked with a very small bone crochet hook. In the Victorian publications of the time, it would not be uncommon for the reader to be given instructions on how to make their own hairpin loom by bending a wire. As times progressed and the technique became more popular, special pins and forks were manufactured in a variety of sizes and styles.
Today there is a greater selection of tools, looms, and forks available, which are specifically made for today's crocheter. They are made in a variety of materials from plastic to wood to metal. The main idea of a hairpin loom is to have two rigid parallel prongs on which to wrap the yarn appropriately.
Hairpin lace/crochet is extremely easy and versatile. Why not give it a try? The strips can be used in just about any project. Examples include delicate edgings on hankies and towels, shawls, doilies, collars and cuffs, scarves, etc.
If you have questions feel free to send an email or post them in the forum using the links provided in the right hand column.
Buy now from Annie's Attic:

You Should Also Read:
Step by Step instructions on how to make Hairpin Lace
Hairpin Lace Scarf


Related Articles
Editor's Picks Articles
Top Ten Articles
Previous Features
Site Map





Content copyright © 2023 by Melissa Rodriguez. All rights reserved.
This content was written by Melissa Rodriguez. If you wish to use this content in any manner, you need written permission. Contact Holly Messenger Aamot for details.