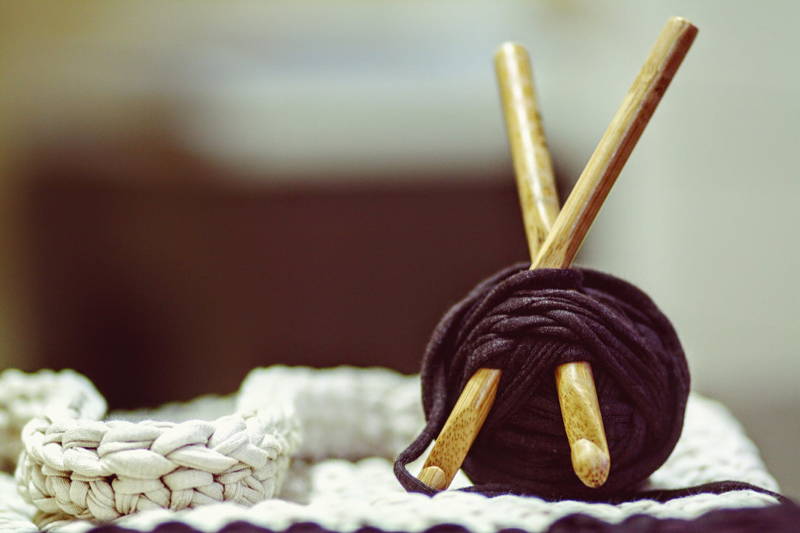 Here you will find tips, tricks and bright ideas to get the most out of your crochet experience.
About Hairpin Lace Crochet


Hairpin Lace, also known as Hairpin Crochet and Fork Work, waxes and wanes in popularity as fashions come and go. Here's some background on this technique and how you can use it to make your own elegant creations.
Attaching Beads to Crochet Work


A few methods described on how to attach the beads to your tatting work.
Creating Patterns from your Wardrobe


Creating free patterns from the clothes in your closet
Crochet Conversion Charts


Charts for converting between US and UK hooks and stitches
Crochet Embellishments


Thinking ´outside the box´ to embellish crochet items. Dress-up clothing, totes, bags, purses, store-bought items with simple crochet or inexpensive jewelry.
Crochet with Charts and Graphs


You don't have to be able to read a written pattern to make a crochet project. Here's the information and tips you need for crocheting with charts and graphs.
Five Tips and Tricks for Crocheting


Everyday tips and tricks, for all skill levels, to help with your crochet
Frogged Stitches


Do you find yourself having to re-crochet stitches that you´ve lost for one reason or another? If so, I hope you´ll find some of my tips to be time savers and stitch savers.
From Ewe to You


The process of making yarn from sheep.
Homemade Beads to Crochet With


Want an inexpensive way to 'dress up' your crochet? Learn how to make your own beads to crochet with.
How to Crochet with Beads


Add beads to your crochet and bring color and texture to your work.
How to Hold Your Hook


Various ways to hold your hook and protect your wrist.
How to Make Blanket Stitch For Crochet Edging


The blanket stitch, sometimes called the buttonhole stitch, is used to decorate or finish a raw edge. In crochet work, it is used to build a foundation on which to crochet a decorative edging. Here's how to do it.
Learning to Crochet


Get started on Crochet with only 4 easily mastered stitches.
Mixing and Making Yarns


Combining yarns, threads, filaments, etc to create a new yarn. No need to suffice only with what´s offered in the stores.
Size it up


Easy ways to quickly shrink or enlarge a commercial pattern without rewriting the entire thing.
Teaching Left-Handed Crochet


Teaching a left-handed person to crochet may seem undaunting. I'll share some of my tips on how it might be a bit easier and even fun.
The Turning Chain and Starting a New Row


What is a turning chain and do you really need one? Learn how to turn your crochet work and start a new row by using a turning chain or by using an alternative stitch without making a turning chain.
Tips for Felting Crochet


This is the third in a series of three articles about the technique of ´felting´. in this article we look at hints and tips for felting crochet.
Using Unconventional Materials as Yarn


How a Surveyors main work tools may help you think outside the normal crochet box and thankfully it is color coded.
Editor's Picks Articles
Top Ten Articles
Previous Features
Site Map
Content copyright © 2018 by . All rights reserved.
This content was written by . If you wish to use this content in any manner, you need written permission.
Contact Holly Messenger Aamot for details.