Make Your Own Custom Shapes in Photoshop CS3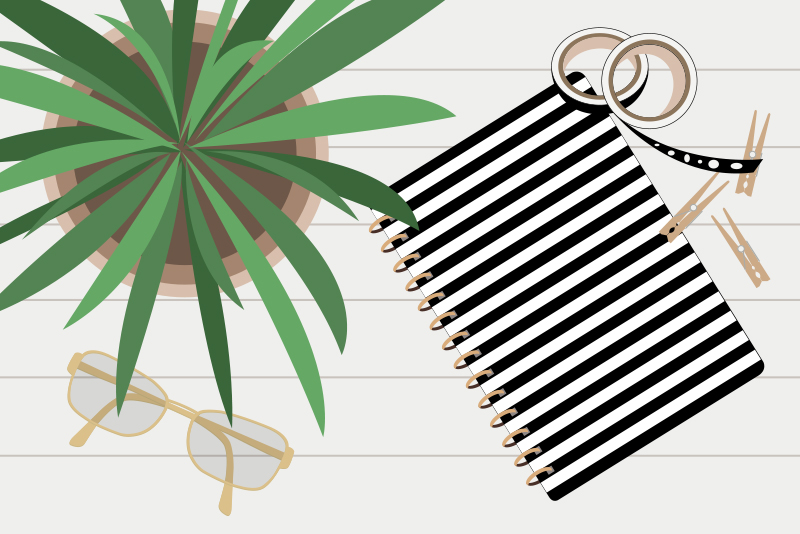 In a previous tutorial, we learned to make a custom brush in Photoshop
R
CS3. We made this brush from a source image of a
pumpkin
. We will use this same source image for our custom shape tutorial. Custom shapes are vector shapes that can be used at any size without distortion or loss of detail. This makes them good as the starting point for many different types of digital art projects.
Our first step will be to reduce our source image to a 2-color version. There are several ways to do this but I am going to show you my favorite, quick and easy way which is to use the Save for Web dialog box. Once we have a 2-color version of our source image, we will convert it to a path and save it as a custom shape.
Open your source image into Photoshop CS3. Click File, Save for Web and Devices to open the source image into the dialog box. Set the Optimizing File Format menu to Gif and the Colors to 2. Save this image as Pumplin2Colors.gif.

We are finished with the original source image, so you can close that image. Open Pumpkin2Colors.gif into Photoshop.


Our 2-color version is in Indexed Color mode. We need to change this to RGB. From the Menu bar, click Image, Mode, RGB Color.

We will first select our entire image and then convert this selection into a work path.


Click on the Magic Wand tool and uncheck the Contiguous option in the Options bar. With the Magic Wand tool, click on the pumpkin.


At the bottom of the Paths Panel, ALT click (or OPTION click) on the Make Work Path from Selection button. The Make Work Path dialog box will open. Set the Tolerance between .5 and 10. We want the path to match the selection shape as much as possible. Let's set the Tolerance to .5 and click OK.

You will see a new Work Path layer in the Paths Panel and the path has been added to the pumpkin shape. The new Work Path layer should be selected.


To create a custom shape, click Edit, Define Custom Shape to open the Shape Name dialog box. Give your new vector shape a name such as "my pumpkin". You will see that your new custom shape has been added to the end of the Shape pop-up palette.
Copyright 2018 Adobe Systems Incorporated. All rights reserved. Adobe product screen shot(s) reprinted with permission from Adobe Systems Incorporated. Adobe, Photoshop, Photoshop Album, Photoshop Elements, Illustrator, InDesign, GoLive, Acrobat, Cue, Premiere Pro, Premiere Elements, Bridge, After Effects, InCopy, Dreamweaver, Flash, ActionScript, Fireworks, Contribute, Captivate, Flash Catalyst and Flash Paper is/are either [a] registered trademark[s] or a trademark[s] of Adobe Systems Incorporated in the United States and/or other countries.


Related Articles
Editor's Picks Articles
Top Ten Articles
Previous Features
Site Map





Content copyright © 2021 by Diane Cipollo. All rights reserved.
This content was written by Diane Cipollo. If you wish to use this content in any manner, you need written permission. Contact Diane Cipollo for details.