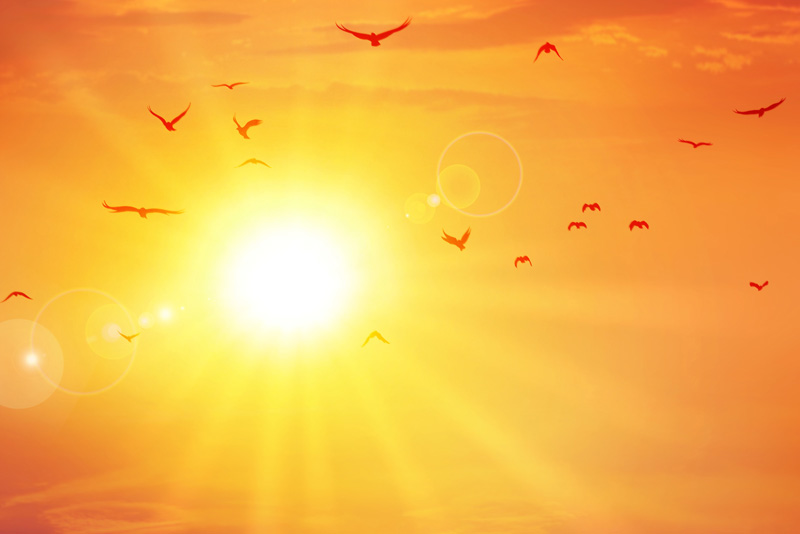 There is not a lot of security in the world. There is no assurance that our lives won't change in an instant if a loved one dies or a husband walks away. We are not assured of having a job or good health. The only constant in life is God. However, there are those who want to take away the sense of security that we have in Him with the threat of losing salvation.
It seems 'logical' to me that if I do something terrible, such as murder, my salvation may become null and void. It seems 'logical' to me that if I get angry at God and decide not to believe in Jesus Christ any more, I can undo my salvation. But as I study scripture, I see that God does not always act according to my sense of logic.
John 3:16 "For God so loved the world that He gave His one and only Son. That whoever believes in Him shall not perish but have
eternal
life."
When I truly believe and have put my faith in Jesus Christ, I am saved; I have eternal life. What does eternal mean?
Eternal = lasting forever; perpetual; ceaseless; endless
If I assume that I can lose my salvation because of some terrible sin, am I assuming that I have earned that salvation in some way, such as by being good?
Romans 5:6-11 says that when
we were powerless
, Christ died for
the ungodly
. While we were
still sinners
, Christ died for us so that we are saved from God's wrath. So, when I was rotten, not saved, not godly, Christ died for me. After I have been reconciled (saved,) can I do something that is so bad that I can reverse what Christ did? Before He died for me, I was worth nothing, but He did die for me. Now I am redeemed, I am His. Will He not forgive me my sins now?
Romans 8:1 There is NO condemnation for those who are in Christ.
Romans 8:31 If God is for us, who can be against us? Is He not big enough?
Romans 8:33 Who can bring any charge against those whom God has chosen? It is God Who justifies.
Romans 8:34 Christ Jesus is at the right hand of God, interceding for us "His own."
Romans 8:35 Paul asks who can separate us from the love of Christ?

Can trouble, hardship or persecution separate us from Him?
How about famine or nakedness or danger or sword?

Romans 8:37 Paul answers, "No. In all those things we are more than conquerors." Conquerors come in first. More than conquerors means better than first place.
8:38 Paul says that neither death, nor life, neither angels nor demons, neither the present nor the future, nor any powers, neither height nor depth,, nor anything else in all creation, will be able to separate us from the love of God.
Can I change my mind about God and lose my salvation? The apostle Paul says, "No, not anything in all creation." I am a created being.
God is my Creator. I don't know why He chose me while I was still worthless, but He did. I am saved by His grace through faith in Him. What could be so powerful that it could undo what Christ did on the cross? There is security there – eternal security.

A Walk With the Women of the Bible
E-Book by Lynne Chapman
Join me in getting to know some other amazing women of the Bible
while we extract valuable insights and lessons from their lives.
You Should Also Read:
Anxiety or Peace of Mind
Eight Things God Loves
Seven Things That Make God Mad


Related Articles
Editor's Picks Articles
Top Ten Articles
Previous Features
Site Map



Follow @LynneChapman
Tweet





Content copyright © 2021 by Lynne Chapman. All rights reserved.
This content was written by Lynne Chapman. If you wish to use this content in any manner, you need written permission. Contact Lynne Chapman for details.