HBO Documentary Lineup for 2011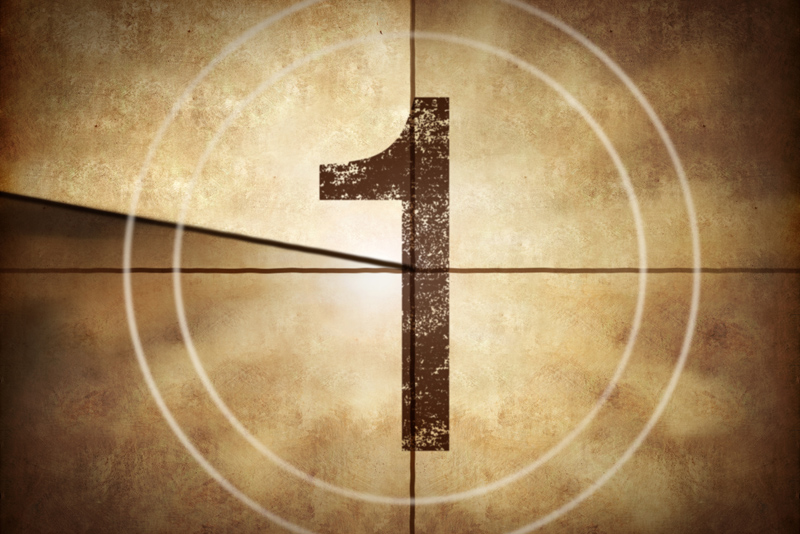 HBO Documentary Films continues its commitment to groundbreaking films in the first half of 2011. From an in-depth portrait of the 40th U.S. President in Eugene Jarecki's REAGAN, to the front lines of one of the biggest operations of the Afghanistan war in Ben Anderson's THE BATTLE OF MARJAH, to the deadliest industrial disaster in New York City history in Daphne Pinkerson's TRIANGLE: REMEMBERING THE FIRE, HBO showcases works by acclaimed directors who tackle thought-provoking topics.

Upcoming HBO documentaries include (in chronological order):
A PRESIDENT TO REMEMBER: IN THE COMPANY OF JOHN F. KENNEDY (debuting Jan. 20), directed by Robert Drew and narrated by Alec Baldwin, combines footage from four previous documentaries – "Primary," "Adventures on the New Frontier," "Crisis: Behind a Presidential Commitment" and "Faces of November" – offering a front-row look at the brilliant life of an American President who strove to bring wisdom, honor and integrity to the nation's top post.

REAGAN (Feb. 7), marking what would have been his 100th birthday, is an in-depth look at the life of the 40th U.S. President. The film traces Ronald Reagan's rise from a small town in Illinois to Hollywood actor to California Governor to President, examining the legacy of his career and policies. Directed by Eugene Jarecki.

THE BATTLE FOR MARJAH (Feb. 17), an unflinching first-hand portrayal of war, chronicles Afghanistan: Operation Mushtaraq, launched by U.S. Marines in Feb. 2010 to liberate the strategically vital town of Marjah, Afghanistan. Filmmaker Ben Anderson was on the ground in Marjah capturing the harrowing conditions of combat and revealing the implications of America's new counter-insurgency strategy. Directed by Anthony Wonke, the film marks the first anniversary of the attack, which was the biggest operation since the start of the war.

TRIANGLE: REMEMBERING THE FIRE (March 21), marking the 100th anniversary of the Triangle Shirtwaist Factory Fire, tells the tragic story of the disaster that killed 146 garment workers in lower Manhattan, most of them young immigrant girls. The fire galvanized public opinion and sparked the birth of the modern labor movement, which led to regulations that still affect workers today. Directed by Daphne Pinkerson.

SAVING PELICAN 895 (April), directed by Oscar® nominee and Peabody winner Irene Taylor Brodsky (HBO's "The Final Inch" and "Hear and Now"), tells the gripping story of the rescue of pelican "LA 895," one of the oiled bird victims of the BP Gulf oil spill, by the Fort Jackson Oiled Wildlife Rehabilitation Center of Louisiana.

HBO Documentary Films' 2011 summer series debuts June 6, featuring a new special every Monday at 9:00 p.m. (ET/PT). Presentations include documentaries by Emmy winners Liz Garbus, Alexandra Pelosi, and Randy Barbato and Fenton Bailey.

HBO2 continues its provocative Wednesday night documentary series in the first half of 2011, showcasing a diverse lineup of new films. Presentations include Havana Marking's SILENCING THE SONG: AN AFGHAN FALLEN STAR, José Padilha's SECRETS OF THE TRIBE and Nic Dunlop, Annie Sundberg and Ricki Stern's BURMA SOLDIER.

Upcoming HBO2 documentaries include (in chronological order):
JFK: IN HIS OWN WORDS (presented Jan. 19), a special encore presentation of the 1988 Emmy®-winning special, commemorates the 50th anniversary of President John F. Kennedy's inauguration. Directed by Peter Kunhardt, this intimate and revealing film features rare footage and audio, much of which was seen and heard for the very first time in the documentary, giving an enthralling look at a President who remains one of America's most revered figures.

SILENCING THE SONG: AN AFGHAN FALLEN STAR (debuting Jan. 26) revisits Setara, a young Afghan woman featured in the acclaimed 2010 HBO documentary "Afghan Star." When she was voted off Afghanistan's version of "American Idol," Setara danced exuberantly across the stage and her head scarf fell to her neck, an extremely dangerous act for a woman in post-Taliban Afghanistan. Within days, the country was in an uproar, with many people saying Setara "deserves to be killed." In this new film, director Havana Marking continues Setara's story as she deals with ever-present threats to her safety, a new husband and a baby on the way.

WHEN STRANGERS CLICK: FIVE STORIES FROM THE INTERNET (Feb. 14), debuting on Valentine's Day, is a new film from Oscar®-nominated director Robert Kenner ("Food, Inc."). Finding love has never been easy, but it's also never been easier. Online dating sites thrive on the promise that dates and mates are just a "click" away, but are they? The documentary tells the sometimes-startling stories of five people whose lives were transformed in unexpected ways by online encounters.

QUADRANGLE (Feb. 16) is an unconventional look at two conventional couples who swapped partners and lived in a group marriage in the early 1970s, hoping to pioneer an alternative to divorce and change the way people live in the future. Directed by Amy Grappell.

SECRETS OF THE TRIBE (March), a 2010 Sundance Film Festival selection, illuminates the world of anthropology and the practices of those who have studied the Yanomami, the most-observed indigenous people in the world. Directed by Brazilian José Padilha (HBO's "Bus 174"), the film is a behind-the-scenes look at a scientific community torn apart by infighting and accusations of scandalous ethical lapses.

THE DARKNESS OF DAY (March), directed by Jay Rosenblatt, is a haunting and compassionate meditation on suicide, composed entirely of found 16mm footage that had originally been discarded. Stories include a poignant double suicide of an elderly American couple and a Japanese teenager who jumped into a volcano.

EARTH MADE OF GLASS (April) examines the repercussions of the 1994 Rwandan genocide from political and personal perspectives. The film details Rwandan president Paul Kagame's role in rebuilding the wartorn country into Africa's biggest success story, underscoring the international political tumult he and the nation still face. This touching documentary also tells the multigenerational story of genocide survivor Jean Pierre Sagahutu, who is haunted by his father's unsolved murder and teaches his own son about the atrocities and making peace with the past. Directed by Deborah Scranton.

INGELORE (May), commemorating Mother's Day, focuses on Ingelore Honigstein, a deaf Jewish woman born in 1924 Germany, who offers a unique perspective on the Holocaust as she recounts her dramatic escape to America. Directed by her son, Frank Stiefel.

BURMA SOLDIER (May) tells the story of Burma (aka Myanmar) through the life of one man and his family. Myo Myint joined the Burmese Army at 17 and played a role in the brutal military regime that has run the country for 45 years. But when he lost a limb to a land mine and was sidelined by the army, he began a process of change that led him to join the democracy movement. Directed by Nic Dunlop, Annie Sundberg and Ricki Stern.






Related Articles
Editor's Picks Articles
Top Ten Articles
Previous Features
Site Map





Content copyright © 2021 by Trina Boice. All rights reserved.
This content was written by Trina Boice. If you wish to use this content in any manner, you need written permission. Contact Trina Boice for details.