Eunice W. Johnson, Fashion Fair Icon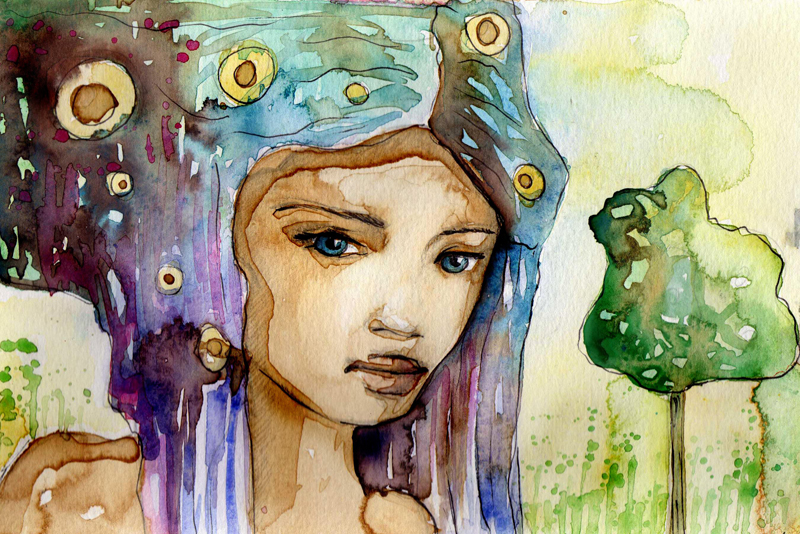 Former Ethnic Beauty Editor April Alisa Marquette, shares her excitement in finding cosmetics made for her. I get it.

Eunice Johnson had a vision for women of color. While she was not the first in this space of beauty products for African American Women, she is definitely one of the most remembered.

Her specialty was make-up. She provided makeup that didn't turn dark skin ashy, gray or pasty white on dark skin beauties. It was a revolutionary move.

Enjoy April's article:

When I was a girl, in my mind, and the minds of many others like me, glamor was synonymous with the name Fashion Fair. When I was coming of age, I would slowly turn the pages of Ebony, Jet and Essence magazines. Tirelessly, I would pore over photos of the most beautiful black and brown women -- women like the one that I wanted to one day become. Educated and stylishly dressed, many of them posed for ads touting the makeup line created by the visionary, Eunice W. Johnson.

As I read Ebony magazine each month, I learned that the woman behind Fashion Fair, the makeup line and the fantastical runway show bearing the same name was a trailblazer. Born in Selma, Alabama in 1916, the young smooth-skinned African-American woman who would one day become Mrs. Johnson saw past segregation and the injustices of the Jim Crow system in America to see the opportunities that lay beyond. She completed college, and together with her husband, embarked upon creating a formidable magazine. The publication showcased people who looked like them, people who looked like me! In Ebony the magazine there were the loveliest photographs, depicting how we lived. There were articles detailing our achievements, in our neighborhoods, and in the world. All that I saw and imbibed from the magazine was in stark contrast to what was broadcast each evening on the news. Mrs. Johnson's vision was more in line with what I and others like me saw each day... Men and women getting up and going to work and school, to provide better lives for their children who would one day becomes senators, congresswomen, and even the president of the United States.

There is so much I can tell you about Mrs. Johnson, her products, and her free-flowing financial gifts to further the education of young people. Since time does not permit however, I will say that what I have always loved about Fashion Fair makeup is that it was created for darker skin, to enhance and play up its beautiful rich undertones. This came about because Mrs. Johnson noticed something... The gorgeous models in her Ebony Fashion Fair® Fashion Show often mixed foundations. They had to, to get just the right shade to match their particular ethnic skin tone. Armed with this knowledge, Mrs. Johnson, a beautiful philanthropist who ever strove for excellence, urged established cosmetics companies to meet this particular need. However, upon receiving unsatisfactory answers, she did what any true visionary would do. She took matters into her own hands, and her makeup company was born. It was not easy, nor did things come together overnight. Yet the response to the makeup line after the models wore it was tremendous.

Born in 1973, Fashion Fair Cosmetics received its moniker from the wildly successful fashion show that had inspired it. Offered in a wide range of shades, the cosmetics were marketed to upscale department stores, with the first counter opening at Marshall Fields in Chicago. Then in 1984, Fashion Fair Cosmetics opened at Au Printemps, the Paris department store that housed the line's first French counter.

A wholly-owned subsidiary of Johnson Publishing Company, Fashion Fair Cosmetics has as its A-list clients, such notables such as television and stage actress Diahann Carroll, nationally acclaimed soprano Leontyne Price, singer, songwriter, and pianist Aretha Franklin. Nearly forty years from its inception, the cosmetics company has become the largest African-American-owned in the world. It has makeup counters in the UK, Canada, and Africa. These days makeup artist par excellent, Sam Fine is Fashion Fair's Creative Makeup Director. As always, this line gives women of color a luminous natural appearance. Minimizing the look of blemishes, Mrs. Johnson's brand offers a flawlessly finished face in nearly twenty true to life shades.

Before I let you go, I'd like to share something... I will never forget the frosted glass jar with the gold cap, the one that housed the Oil Free Perfect Finish® Soufflé --the foundation. As a girl who visited the homes of my godmother as well as other stylish women who were making their mark in the world, I saw that jar, as well as cream-to-powder formulations. Then when I could at long last purchase Fashion Fair for myself, with its feminine pink packaging...boy did I think I had arrived! I love that this tradition continues yet today with budding young beauties of all ethnicities. Thus I, and others like me, salute the trailblazer, philanthropist, and fashion icon – the late great café-au-lait Queen of fashion, Mrs. Eunice W. Johnson. For decades to come, as women all over the world put on their faces, she will never be forgotten.



Related Articles
Editor's Picks Articles
Top Ten Articles
Previous Features
Site Map





Content copyright © 2022 by April Alisa Marquette. All rights reserved.
This content was written by April Alisa Marquette. If you wish to use this content in any manner, you need written permission. Contact Juliette Samuel for details.