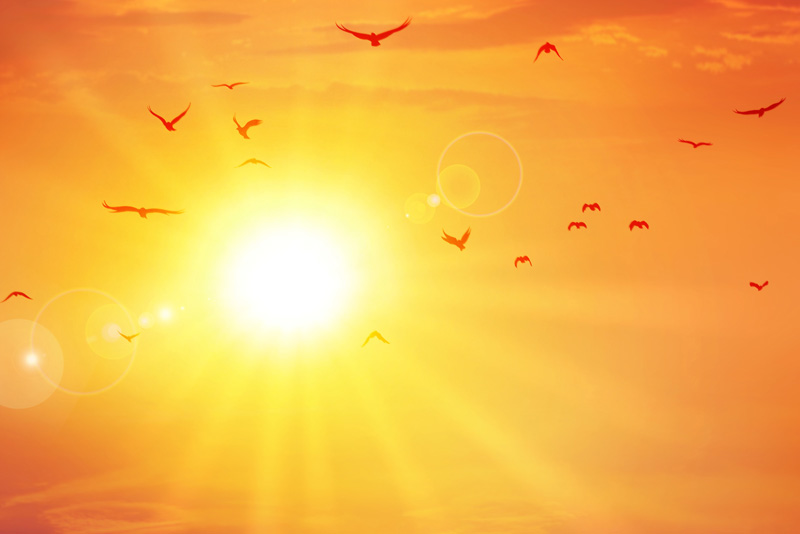 The story of the rich young man in the Bible, in Mark 10:17-25.
In this story a young man ran up and fell on his knees in front of Jesus. He asked what he needed to do to attain eternal life. Jesus said to him, "You know the commandments, don't murder, commit adultery, steal or lie. Don't defraud, and honor your father and mother." The young man assured Jesus that he always kept the commandments. He would have been called very religious. The Bible says that Jesus loved him. It was obvious that the young man was eager and sincere. Then Jesus told him that he lacked one thing. This was encouraging – only one thing! But, then he heard the bad news. He should go and sell everything he owned and give the money to the poor and then come back and follow Jesus.
Jesus knew that the young man was good at doing good works and keeping rules, so He addressed the man's heart. Would he put God before his money and his belongings? The young man had kept the commandments that governed how he dealt with others but Jesus was asking him if he could keep the first commandments.
"You shall have no other gods before me. You shall not make for yourself an idol in the form of anything in heaven above the earth beneath or the waters below. You shall not bow down to them or worship them;…"
Could he trust God only and worship Him only? Would he put no other gods before Him?
The disappointment was evident on the young man's face. He went away sad - because he was very rich.
The problem that Jesus perceived was not in the young man's wealth. It was in his allegiance. Putting his trust in his money kept him from putting his trust in God.
Jesus said to His followers, "It is easier for a camel to go through the eye of a needle than for a rich man to enter the kingdom of God." – a humorous picture but as true today as it was back then. Wealth is deceitful. It fools us into believing that we have the ability to be in control of our own life. It is when we are without resources that we find it easy to look to God for help.
Having a good job and a regular paycheck and money in the bank always makes me feel secure. Economic conditions have proved to be unstable. Many of us have found that employment and bank balances are fleeting. Our trust and our security need to be in one place. The place that is always secure – in Jesus Christ.
God isn't concerned with our money. He is concerned with where we place our trust. In this story, He is not commanding all Christians to sell their belongings and give away the money. Having wealth is not a sin. The sin is the belief that we are in control. The sin is when we want that wealth more than we want a relationship with our Creator.
What is my attitude in relationship to tithing?
What is in my heart when I have the opportunity to help the needy?
Do I hestitate?
Am I eager to give?

Walking With Women of the Bible
E-Book by Lynne Chapman
Join me in getting to know some amazing women of the Bible
while we extract valuable insights and lessons from their lives.
You Should Also Read:
Did Jesus Teach the Ten Commandments?
God Speaks
Order From Chaos


Related Articles
Editor's Picks Articles
Top Ten Articles
Previous Features
Site Map



Follow @LynneChapman
Tweet





Content copyright © 2021 by Lynne Chapman. All rights reserved.
This content was written by Lynne Chapman. If you wish to use this content in any manner, you need written permission. Contact Lynne Chapman for details.