Palau - Scuba and Snorkeling Paradise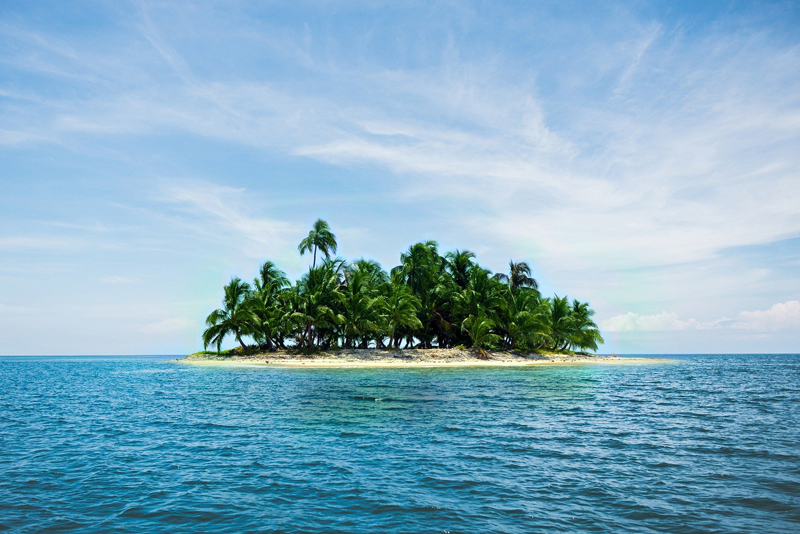 Snorkelers and scuba aficionados, beware! Don't even look at pictures of Palau … unless you can get there in the near future. Because once you see pictures of this paradise, whether they are of the lushly forested islands and white sand beaches offset against the clear turquoise waters or of the phenomenal variety of spectacularly colorful marine life below the water, you will not be able to get Palau out of your head.
A part of Oceania, roughly 500 miles southeast of the Philippines, Palau is remote and not easily accessible. Flights are not frequent and therefore fairly expensive. But that hasn't stopped tourists from making tourism its primary industry. The country's resident population of around 21,000 seems somewhat outnumbered by the 70,000 to 80,000 yearly visitors. And most of these visitors come to scuba dive and snorkel.
Palau is not just one island, but an archipelago made up of over 300 islands, the most famous of which are the "Rock Islands". This name may bring to mind rocky desolate beaches, but that is far from reality. Instead they owe the name to their unique mushroom-like forms created over the years as the forest-capped limestone rock has been undercut at the base by the eroding action of waves and tiny chitons. There are nearly 200 of these small photogenic uninhabited islands surrounded by some of the best dive sites in the world. In an apparent effort to further improve the image of these islands they are now being promoted as the "Floating Garden Islands", but are known locally as "Chalbacheb". On your arrival day in Palau, you may want to check out the local helicopter tour that will give you a bird's eye view of these islands and whet your appetite for the water adventures to come.
Since the Rock Islands are not inhabited, most tourists stay in Palau's capital city of Koror and take various day boat trips to the myriad snorkeling and dive sites. An alternative is to do a live-aboard tour which will give you the advantage of beating the day-boat crowds to the most popular (and most spectacular) sites.
The names of the dive sites give you an idea of the variety available – Blue Corner, the Big Drop Off, the Blue Holes, Ulong Channel, Chandelier Cave….. and dozens more! In addition, due to the historic World War II battles fought there, Palau lays claim to the Pacific's largest collection of intact shipwrecks and plane wrecks to add to your diving pleasures. And the variety of marine life is just as broad: hawksbill turtles, gray reef sharks, giant cuttlefish, disco clams, bumphead parrotfish, mantas, barracudas, wrasses…. Well, I could keep going on and on, because there are apparently over 1500 species of reef and pelagic fish enjoying the environment of the Rock Islands. But one of the best parts of diving these waters is that it is also home to over 700 species of coral – from giant gorgonian fans to immense tabletop corals to coral gardens of seemingly unlimited variety in color, shape and size.
And the snorkeling alternatives in Palau are incredible as well. The best snorkeling is reached via kayak tours that wander through channels, marine tunnels and natural archways into inner bays and secluded saltwater lakes. In Risong Bay you can enjoy spectacular coral gardens teeming with butterfly fish as well as nurseries for baby sharks and eagle rays, and maybe even spot the unusual crocodile fish. Or paddle through the Fantasy Channels to see the tiny seahorses and pipefish. Check out the giant clams and turtles at Long Lake. Or swim with the spectacularly colored mandarinfish in their namesake lake – Mandarin Fish Lake. Most of these sites are free of divers so snorkelers have unobstructed views.
Most important of all, you can't leave Palau without snorkeling at the most unique location – Jellyfish Lake. Yes, this saltwater lake truly is filled with Jellyfish – an estimated 13 million of them! But don't worry, it's safe. Having been separated from the sea for so long without any significant predators, these Jellyfish have evolved to become effectively "stingless" to humans – they do have stingers but it's just a minor non-poisonous pinprick. Watch the fascinating phenomenon as these Jellyfish cluster in one part of the lake and move across it with the sun. No diving is allowed here, but snorkelers are welcome.
The underwater opportunities in Palau are endless. You could spend 10 days diving or snorkeling and never do the same thing twice. So be sure to bring an underwater camera with lots of room for pictures. Now that you've satisfied your "itch" to explore Palau, you'll need to share your pictures with others – just warn them not to look unless they're ready to go!
If you'd like to know what to do in Palau when you're NOT underwater, then check out this article: Palau – History, Culture and Nature
Note: no promotional consideration was provided or paid for this article.
You Should Also Read:
Palau - History, Culture and Nature


Related Articles
Editor's Picks Articles
Top Ten Articles
Previous Features
Site Map





Content copyright © 2022 by Laura Hartney. All rights reserved.
This content was written by Laura Hartney. If you wish to use this content in any manner, you need written permission. Contact Malika Bowling for details.