Palau - History, Culture and Nature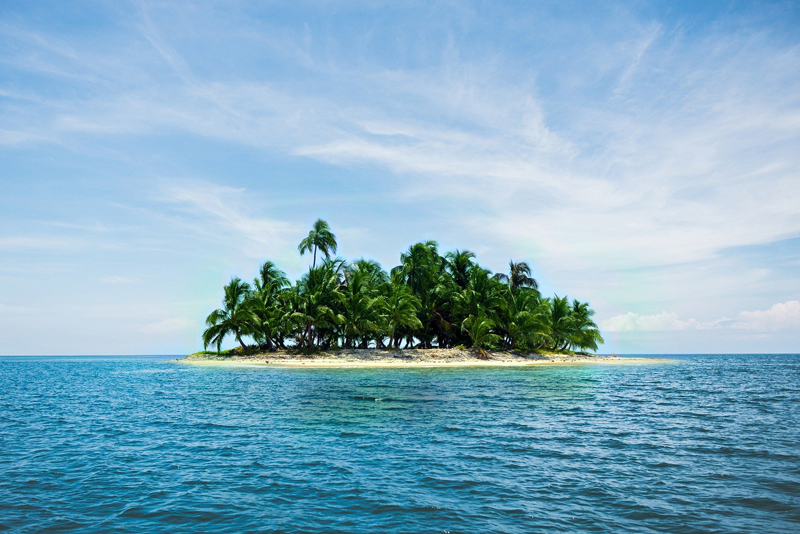 The tropical archipelago of Palau is an underwater paradise! But for those who like to balance their time between being in the water and other activities, there are also many other sides of Palau to explore. With over 300 islands (or islets) and over 900 miles of coastline, Palau provides some unique opportunities and interesting contrasts.
For those interested in historical sites, there is the contrast of the ancient island history with the more modern World War II history. From an archaeological perspective, the most intriguing artifacts on Palau are the ancient stone monoliths, the largest number of which can be found at Badrulchau on the island of Babeldaob. This grouping of monoliths, many of which have carved faces, date back to around 100 A.D. and remind visitors of the famous stones on Easter Island (though much smaller), yet archaeologists have determined them to be unique to the Palauan culture. On Ulong Island you can climb to see some ancient pictographs, or view examples of the "stone money" carved by Yap sailors many centuries ago. Contrast this ancient history with a tour of the remains of battlements constructed by the Japanese on the island of Ngeruktabl in preparation for World War II, and continue on the Ngeremdiu Todai Trail on that island to the old German Lighthouse, remains from turn of the 19th century mining efforts on Palau. Or you might choose to visit the war memorials and Peleliu Museum on the island of Peleliu, which was the site of one of the Pacific's most bloody battles between the U.S. and Japan in 1944.
If you'd like to explore more cultural aspects of Palau, there are numerous "bais" (men's houses) scattered throughout the islands, with elaborately painted beams and exteriors that speak of the legends passed down orally through the ages, and many of the locals will be happy to relate some of these legends for you. Or you can visit the Belau National Museum in the capital of Koror which has simple displays of the various eras of Palauan life, including all of the various periods of colonization that have created such a mixed ethnic population.
Best of all, there's the scenic beauty of the tropical rain-forested islands to explore, either on foot or by kayak, as you search out wildlife and perhaps view the beautiful Ngardmau Waterfalls. You may want to try the Jungle River Boat Cruise when you travel through the mangrove trees of Ngchesar so that you won't be surprised into tipping your kayak when an endangered saltwater crocodile swims past. But the quiet of kayaking in other areas will provide you the best opportunities for catching some of the wonderful bird life on these islands. Just be sure to have plenty of insect repellent with you!
If you're on either Ngeruktabl or Peleliu, then keep your eyes peeled for the threatened Palau greater white-eye which can be found only on these two islands. Or perhaps you'll see a male white-tailed tropicbird with its surprisingly long tail feather, the endemic fantail flycatcher, or the delightfully colorful Palau fruit dove. If you find your way to Jurassic Lake, you might spot some juvenile crocodiles swimming past. At Fantasy Lake you can enjoy the effects of a natural echo chamber as you listen for the Palauan bush warbler. And in several places you can explore caves that are home to the Palau fruit bat (which apparently is also eaten as a soup!). At night you might hear the sounds of the Palau owl, but it will be tricky to be able to spot it in the dark.
For those of you who truly want to explore nature and spend more time reveling in it, you can arrange for overnight kayaking tours, with most of the camping amenities provided for you. It's an expensive way to camp, but saves you the trouble of lugging everything with you.
And if you want to be prepared to identify all of those amazing fish species when you DO jump into the water, you might try a visit to the Palau Aquarium at the Palau International Coral Reef Center.
Indeed, Palau is best known as a scuba diver's "heaven", but even those who prefer to stay in shallower waters or on land can enjoy a myriad of activities in this stunningly beautiful sea of islands. And, in fact, the land activities will probably provide you more peaceful solitude than the very popular dive sites!
If you'd like to know more about the underwater adventures you can have in Palau, then check out this article: Palau – Scuba and Snorkeling Paradise
Note: no promotional consideration was provided or paid for this article.
You Should Also Read:
Palau - Scuba and Snorkeling Paradise


Related Articles
Editor's Picks Articles
Top Ten Articles
Previous Features
Site Map





Content copyright © 2022 by Laura Hartney. All rights reserved.
This content was written by Laura Hartney. If you wish to use this content in any manner, you need written permission. Contact Malika Bowling for details.