Photoshop CS4 Ext 3D Panel and Tools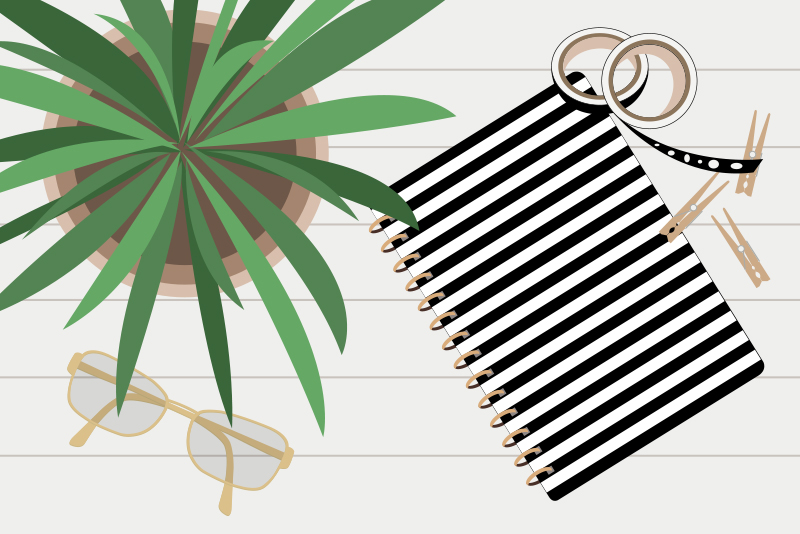 If you have been experimenting with 3D digital art, you will be glad to hear that Photoshop
R
CS4 Extended now has totally integrated 3D tools and features. You can use these 3D tools just as easily as the Photoshop 2D tools and features, right inside the same workspace. In fact, many of the 2D tools can be used to edit 3D objects. Of course, with this new upgrade, there are also some really cool new 3D goodies in CS4.
Overall, Photoshop 2D workspace can now be used for 3D objects and you can do many of the tasks that previously were only possible in 3D software such as LightWave
R
. For starters, the OpenGL 3D graphics engine has been overhauled and has a much quicker response time. This is especially noticeable with the new continuous, fluid-like canvas zooming and panning. Although, I have to admit that the ray-tracing 3D rendering engine was a little slower than I was used to in LightWave. However, I can bet that in the next few upgrades, Photoshop's 3D features will be ready to hold their own in the 3D software market. It seems that Adobe
R
has given us just enough 3D to allow us to experiment and get hands-on practice with some of the basic 3D tasks such as applying a 2D layer onto a 3D object or creating a 3D object from a 2D grayscale image. I could write a book about all the stuff that you can do in 3D and how to do it in Photoshop CS4. But for now, let's take a look at some of the highlights.
One of the easiest tasks that you can do in 3D is to turn a 2D layer into a 3D layer with the new 3D Postcard from Layer feature. Once you have a
3D layer
, you can then rotate the layer to get various 3D views. With another new feature, you can wrap your 2D layer around a 3D object, choosing from several built-in 3D shapes, such as a cone, cube, cylinder, soda can, hat and wine bottle. But you can also use your own shapes. For example, I have a 2D layer that contains a pumpkin themed background. I used the New Shape From Layer menu command to wrap this background around the built-in wine bottle shape.
As you can see
, the default is to wrap the layer over the section of the wine bottle that would normally have a label. Each built-in geometric shape has its own default as to how the 2D layer is warped. On the sphere, the 2D layer wraps around the entire sphere but on the cube it wraps over just one side. You can also see that I can use the
new 3D tools
for several editing tasks such as rotating the wine bottle within my 3D layer.
But the new 3D tools aren't the only tools in the Tools palette that can be used on an object in a 3D layer. For example, I can use the 2D Brush tool to
paint a white color
on my wine bottle. Or I can use the Eraser tool to erase the white color and the 2D layer that we applied to our wine bottle, leaving only the default
wine bottle
remaining. This can all be done within the regular Photoshop workspace and there is no need to do any special adjustments to the 2D tools. They work the same way in both 2D and 3D space.
The
new 3D Panel
in Photoshop CS4 is much easier to use than its counterpart in 3D software programs. This is partially due to the fact that we have fewer options than you find in those big 3D software programs. As a result, Adobe has given its Photoshop user's a group of
easy-to-use tools
that come packed with some very useful default settings which can be modified for your needs. In the 3D panel, you have controls for adding, modifying and deleting lights, materials and meshes. And you can save your 3D objects in several 3D formats including Collada (.dae), U3D, Wavefront (.obj) and Google Earth 4. You can also use your 3D objects in After Effects
R
.
Copyright 2018 Adobe Systems Incorporated. All rights reserved. Adobe product screen shot(s) reprinted with permission from Adobe Systems Incorporated. Adobe, Photoshop, Photoshop Album, Photoshop Elements, Illustrator, InDesign, GoLive, Acrobat, Cue, Premiere Pro, Premiere Elements, Bridge, After Effects, InCopy, Dreamweaver, Flash, ActionScript, Fireworks, Contribute, Captivate, Flash Catalyst and Flash Paper is/are either [a] registered trademark[s] or a trademark[s] of Adobe Systems Incorporated in the United States and/or other countries.


Related Articles
Editor's Picks Articles
Top Ten Articles
Previous Features
Site Map





Content copyright © 2021 by Diane Cipollo. All rights reserved.
This content was written by Diane Cipollo. If you wish to use this content in any manner, you need written permission. Contact Diane Cipollo for details.