Working Smarter in InDesign CS4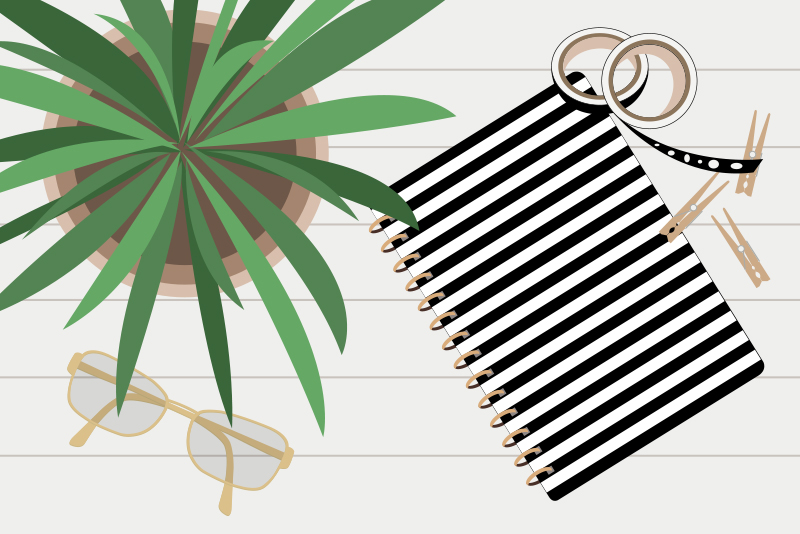 December 2007, we published the first issue of Mused, BellaOnline's Literary Magazine. As Art Director for a small, start-up magazine, one of my tasks is to create the layout of the text and artwork submissions that make it into each issue. Yesterday, our fifth issue went live. I have used InDesign to layout all five issues and I've learned a lot over the past year.
I've learned to appreciate the many time-saving features of InDesign
R
that help to automate some tasks and make other tasks easier. With this new upgrade to CS4, the new features will make this next year for Mused even better. As with the other programs in Create Suite
R
4, InDesign has the new tab-based interface and
Application Bar
tools. I really like this for InDesign, especially when I need to view the current issue of Mused along side previous issues. Previously, I would need to repeatedly open and close each window. Now with the new Arrange Documents menu, I can easily display the issues in a
2-up
, 3-up or other arrangement as needed. You will also notice that InDesign has the new preset workspaces and Workspace Switcher (Essentials button).
One of the biggest headaches I have when working on the magazine is overset text and low resolution graphics. The new
Live Preflight
is a great tool to help me keep track of these errors. It's that little colored button at the bottom of the workspace. If it is green and says "No Errors" than you are all set. But as soon as you make an error of any kind, the dot turns red and tells you the number of errors that you have in the document. Double-click on the dot and the Preflight panel opens with its list of the errors and suggestions as to how to fix them. Each error listed is a link that takes you directly to the place in the document where the error occurs. I really could have used this a few issues ago, when a low resolution graphic slipped past me and almost made it to the printer. For those large documents, you can customize the page range and type of errors to monitor in Preflight and save that as a profile to be used by your entire design team.
Each issue of Mused has many artwork submissions and keeping track of them is a time consuming task. I really like the improvements to the
Links panel
. It now gives you a thumbnail along with the file name and when there is more than one instance of the graphic in the document, it gives you a list of pages that contain the graphic. The icons in the panel are for the most common tasks such as updating links and editing original graphics. The bottom of the panel gives you information about the graphic such as color space and ICC profile.
InDesign has gotten smarter with the Smart Guides, Smart Spacing, Smart Dimensions and smart text reflow. These make my job much easier when tweaking the layout of the graphics and text together. The
Smart Guides
only appear when you need them and they show the dimensions, rotation and XY position for the active object. The number of contributors to Mused grows with each issue and when I build the contributors list, I must match the headshots with the bios. Aligning them together is now much easier, especially with the Smart Spacing that intuitively knows when to snap the graphic and text frames into place. The smart text reflow adds and removes pages as needed while I lay out the poetry, fiction, non-fiction and plays. You will also like that you can now rotate the canvas in 90 degree increments.
For those times when you need more than one version of the same publication, you can use the
Conditional Text
feature to hide or show text as needed per version. For example, we have an online PDF version of Mused which varies slightly from the printable PDF. I use the Conditional Text feature to easily switch between the two versions.
Copyright 2018 Adobe Systems Incorporated. All rights reserved. Adobe product screen shot(s) reprinted with permission from Adobe Systems Incorporated. Adobe, Photoshop, Photoshop Album, Photoshop Elements, Illustrator, InDesign, GoLive, Acrobat, Cue, Premiere Pro, Premiere Elements, Bridge, After Effects, InCopy, Dreamweaver, Flash, ActionScript, Fireworks, Contribute, Captivate, Flash Catalyst and Flash Paper is/are either [a] registered trademark[s] or a trademark[s] of Adobe Systems Incorporated in the United States and/or other countries.


Related Articles
Editor's Picks Articles
Top Ten Articles
Previous Features
Site Map





Content copyright © 2021 by Diane Cipollo. All rights reserved.
This content was written by Diane Cipollo. If you wish to use this content in any manner, you need written permission. Contact Diane Cipollo for details.