New Illustrator CS4 Tools and Panels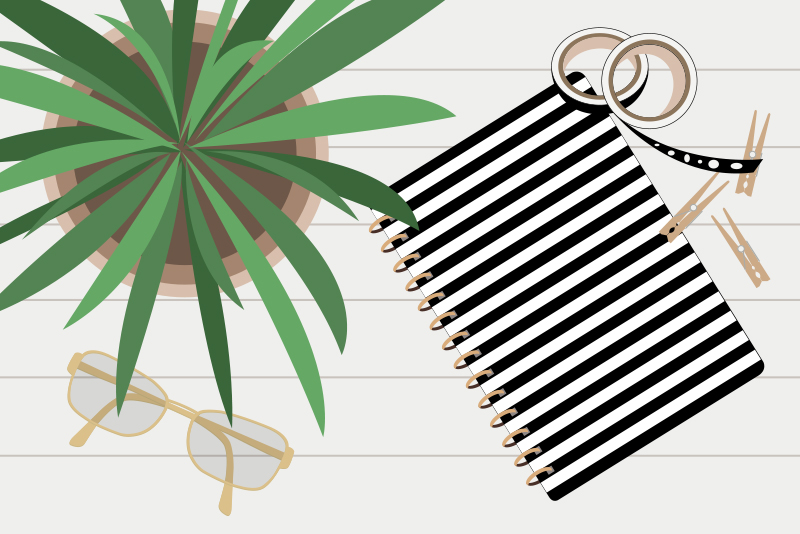 One of the new Illustrator
R
CS4 tools that will make your work easier is the improved Appearance panel that consolidates all of the attribute information for a selected object in one location. It works much like the Effects panel in InDesign
R
by displaying the attributes such as stroke, fill and opacity. You can toggle the visibility of these attributes so as to see how each one affects the image separately and together. When you click on one of the attributes in the
Appearance panel
, out pops another panel with controls for editing the attribute. You can quickly create and save a new graphic style by dragging it from the Appearance panel to the Graphic Styles panel.
The
Graphic Styles
panel is another panel that will be very helpful to your workflow, especially now that Illustrator CS4 allows you to apply multiple non-destructive graphic styles to an object. In CS4, you can apply a second or subsequent graphic style to any object without destroying the previously applied style. The styles are added together onto the object. The Graphic Styles panel displays
small thumbnails
for each style and if you right-click on the thumbnail, you get a small preview of how the style will affect the selected area. You might want to set the options for the thumbnails to Large View List in order to get a bigger preview. At the smaller settings, this preview is a little too small to be helpful. The thumbnail can be toggled between the default square thumbnail and the
text preview
.
The Clipping Mask feature has been made much easier to work with. One would think that if an object was masked, the invisible parts of the object would be locked in some way so as to prevent them from being edited. In previous versions, this was not the case. However, the mask feature has been improved so that these areas are "dead zones" unless you right-click to make them available for editing. You will also like that the Isolation mode has been greatly improved. It is now possible to isolate individual paths as well as groups.
For those of us who find painting in Illustrator less than intuitive, you might want to check out the new
Blob brush
that works much more like the brushes in Photoshop. As you paint with the other tools in Illustrator, each brush stroke becomes an individual path. This can get a bit messy when you have several strokes overlapping or close together. It also is not a very realistic way to paint. It is more realistic if the brush strokes merged together to create one path. This is just what the Blob brush does.
Using gradients in vector art is one way to make it look less computer generated, especially now that Illustrator has added transparency to gradients. But working with gradients can be somewhat difficult. The Gradient tool has a new
on-image widget
that makes working with gradients so much easier. As you can see in the example, the on-image widget displays the same information as the Gradient panel. You can use the controls in the widget the same way as the Gradient panel but because it is right there on the image, it is a much more natural way to work with gradients.
Copyright 2018 Adobe Systems Incorporated. All rights reserved. Adobe product screen shot(s) reprinted with permission from Adobe Systems Incorporated. Adobe, Photoshop, Photoshop Album, Photoshop Elements, Illustrator, InDesign, GoLive, Acrobat, Cue, Premiere Pro, Premiere Elements, Bridge, After Effects, InCopy, Dreamweaver, Flash, ActionScript, Fireworks, Contribute, Captivate, Flash Catalyst and Flash Paper is/are either [a] registered trademark[s] or a trademark[s] of Adobe Systems Incorporated in the United States and/or other countries.


Related Articles
Editor's Picks Articles
Top Ten Articles
Previous Features
Site Map





Content copyright © 2021 by Diane Cipollo. All rights reserved.
This content was written by Diane Cipollo. If you wish to use this content in any manner, you need written permission. Contact Diane Cipollo for details.