Vitamin D May Boost IVF Success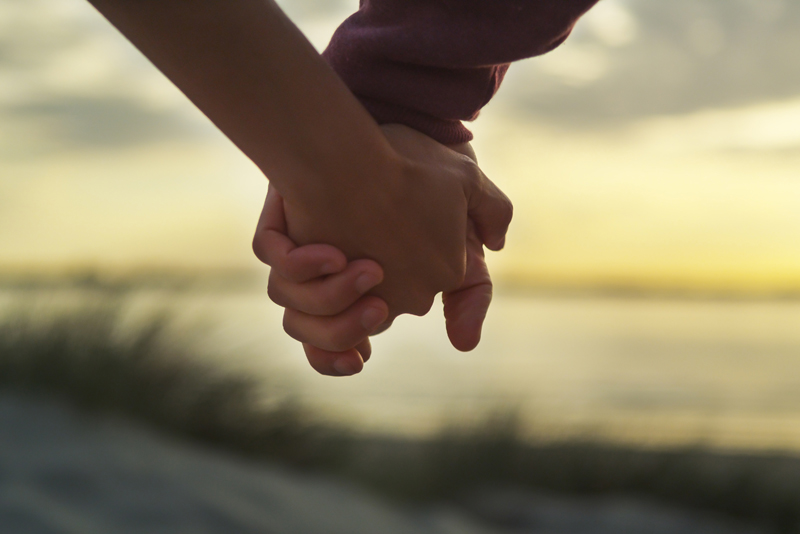 Check your vitamin D levels *before* IVF is the take-home message from studies on the impact of the 'sunshine vitamin' on IVF success rates. If your levels are low, replenishing vitamin D to optimal levels may give your chances of pregnancy success and extra boost. IVF may be four times more likely to succeed when vitamin D levels are replete!
Because vitamin D testing is not routinely offered to women prior to IVF many women sail through their IVF cycles chronically deficient in this critical fertility nutrient. Embryo implantation is thought to be compromised when vitamin D levels fall below optimal levels.
One study (1) analyzed vitamin D levels within ovarian follicles and also in serum - in women who were undergoing IVF. Eighty four couples who were undergoing IVF were followed and at the end of ovarian hyper-stimulation vitamin D (25 OH-D) levels were measured within ovarian follicles. Blood levels of vitamin D were also measured and the results showed that vitamin D levels both in serum and within the follicles were tightly correlated with IVF success. The researchers concluded that:
"Our findings that women with higher vitamin D level in their serum and FF (follicular fluid) are significantly more likely to achieve CP (clinical pregnancy) following IVF-embryo transfer are novel. A potential for benefit of vitamin D supplementation on treatment success in infertile patients undergoing IVF is suggested and merits further investigation."
A further study (2) from Columbia University, New York, published in the medical Journal Human Reproduction, 2012, also examined the role of vitamin D in IVF success in 188 women who were undergoing IVF and found that blood levels of vitamin D may have a determining role in pregnancy success.
This study found that the effects of vitamin D deficiency varied by race; in non-Hispanic white women, pregnancy rates declined with progressively lower levels of vitamin D. In this sub-set of women the odds of pregnancy success were four times greater in women with replete vitamin D levels versus patients who were deficient. Similarly, live birth rates mirrored pregnancy rates and the study concluded that:
"Vitamin D deficiency is associated with lower pregnancy rates in non-Hispanic whites, but not in Asians, possibly due to their lower IVF success rates. Vitamin D deficiency was not correlated with ovarian stimulation parameters or with markers of embryo quality, suggesting its effect may be mediated through the endometrium."
There can be a considerable time-lag between current research and medical guidelines, if your physician is not recommending a vitamin D test you may benefit from asking to be tested. The normal reference range is 30-100 ng/ml and your fertility may benefit from restoring vitamin D status to the mid-range.
Other studies (3) have highlighted how vitamin D deficiency may be linked with a range of reproductive disorders and with adverse events in pregnancy. If you are vitamin D deficient, keeping your levels replete throughout pregnancy may also be beneficial. A German study (2) published in 2011 linked vitamin D deficiency with:
* Impaired fertility
* Endometriosis
* Polycystic ovary syndrome
* Preeclampsia
* Preterm birth
* Bacterial vaginosis
* Gestational diabetes
Vitamin D can be easily measured and safely supplemented to protect both your fertility, IVF success and pregnancy from the adverse effects of vitamin D deficiency.
If your vitamin D levels are low, your physician may prescribe vitamin D and keep a check on your progress. If you are self-prescribing the best form of vitamin D to purchase is thought to be vitamin D3. Up to 4000 iu's per day have been used in many studies even in pregnancy. Ideally you should ask your physician to test your levels and recheck vitamin D after a period of supplementation.
These studies are great news for women who are pursuing infertility treatments, vitamin D may be an essential nutrient to take along with your prenatal vitamin.
I regularly post extra updates on new fertility research, tips and strategies, along with research on environmental toxins and fertility on my Facebook page
https://www.facebook.com/smartfertilitystrategies
This article is for purely informational purposes and in not intended to diagnose or replace medical or nutritional advice for which you should consult a physician or dietitian.
Reference:
(1)'Replete Vitamin D Stores Predict Reproductive Success Following In-Vitro-Fertilization.' Vol 94 Issue 4 p1314-1319 Sept 2010, Ozkan et al.
2. Hum Reprod. 2012 Nov;27(11):3321-7. doi: 10.1093/humrep/des280. Epub 2012 Aug 21.
Characterizing the influence of vitamin D levels on IVF outcomes.
Rudick B, Ingles S, Chung K, Stanczyk F, Paulson R, Bendikson K.
3. Reprod Biol Endocrinol. 2011 Nov 2;9:146. doi: 10.1186/1477-7827-9-146.
Vitamin D - roles in women's reproductive health?
Grundmann M, von Versen-Höynck F.
Source
Department of Obstetrics, Gynecology and Reproductive Medicine, Hannover Medical School, Hannover, Germany.
You Should Also Read:
Can Myo-Inosito Help Egg Quality?
Zinc and Infertiltiy


Related Articles
Editor's Picks Articles
Top Ten Articles
Previous Features
Site Map





Content copyright © 2022 by Hannah Calef. All rights reserved.
This content was written by Hannah Calef. If you wish to use this content in any manner, you need written permission. Contact Hannah Calef for details.