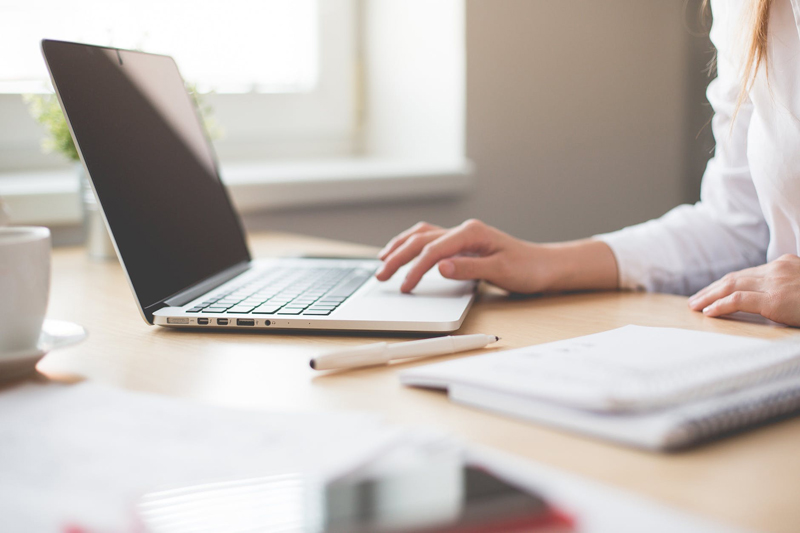 MS Word gives the user many options to view their document while it's in progress and upon its completion. There are:

• Four layout modes: Normal, Web, Print and Outline
• Three viewing modes: Reading, Thumbnails, and Document Map
• Two preview modes: Web Page Preview and Print Preview

In addition to the views, I would recommend that you work with the Show/Hide button turned on to display your non-printing characters that display where your paragraphs end, tabs and other formatting styles applied. It is found on the standard tool bar and looks like a paragraph mark symbol. Another trick I use is to increase the zoom to 114% of actual. This facilitates better visual acuity without increasing the document font size used for print.

In the lower left hand corner of the Word desktop there are 5 buttons which help you to navigate to each of the four layout modes plus the reading layout view.

Layout Modes
• Normal - displays the most white space. Your document is displayed in WYSIWYG (What you see is what you get) but does not show your margins. Most people will use this view because it simplifies the layout during the typing, editing and formatting phase of your document creation. Page boundaries, headers and footers, backgrounds, drawing objects and pictures (except those whose wrapping style has been set to "In Line with Text") will not be displayed in this view.
• Web - this layout is useful when creating a web page for publication on the internet. All graphics, background, formatting and text will be displayed as it will be seen in a Web browser. Please note that this view does not convert the document to HTML coding.
• Print – this view is my preferred view as it displays the document exactly as it would print. Text, graphics, tables and other document elements are displayed as they will be positioned on the printed document plus the margins are visible. This view is also beneficial for working with headers, footers, margins, columns and drawing objects. In my opinion, it is the most versatile view for document creation.
• Outline – this view is useful for documents containing headings and outline structures as well as for working with master documents and long documents such as books, multipart reports and manuscripts. In this view you can collapse the document to view the main headings and reorganize the flow of the document by dragging headings.

Viewing Modes
• Reading – this view is not ideal for document creation or editing but does provide a view that is easier to read. The view removes nonessential screen elements to improve readability but it does not resemble the print layout of the document.
• Thumbnails - this view is mainly useful for navigating through a long document. This view shows a thumbnail sketch of each page in a panel on the left side of the Word desktop.
• Document Map – this view shows the outline of the document by displaying the headings in a panel on the left side of the Word desktop. It can be used to quickly navigate through a long document.

Preview Modes
• Web Preview – use this feature when you are creating a web page. It will launch your web browser and display how your document would layout in a browser view.
• Print Preview – this is one of the most useful tools. This view allows you to see and adjust page breaks and watermarks. It helps you to determine whether the document is well balanced for print purposes.



This site needs an editor - click to learn more!


Related Articles
Editor's Picks Articles
Top Ten Articles
Previous Features
Site Map





Content copyright © 2021 by Chris Curtis. All rights reserved.
This content was written by Chris Curtis. If you wish to use this content in any manner, you need written permission. Contact BellaOnline Administration for details.